The small town of Pendleton, Indiana is home to an amazing Italian restaurant. Catello's Mozzarella Bar offers authentic cuisine and fresh made cheeses. Living in an area with a large Italian community has spoiled me with authentic food and markets full of wonderful meats, cheeses, and pasta. Honestly, Catello's is the first Italian restaurant that has ever impressed me along my travels. The cheese, the sauces, the atmosphere all worked in harmony and I left completely satisfied.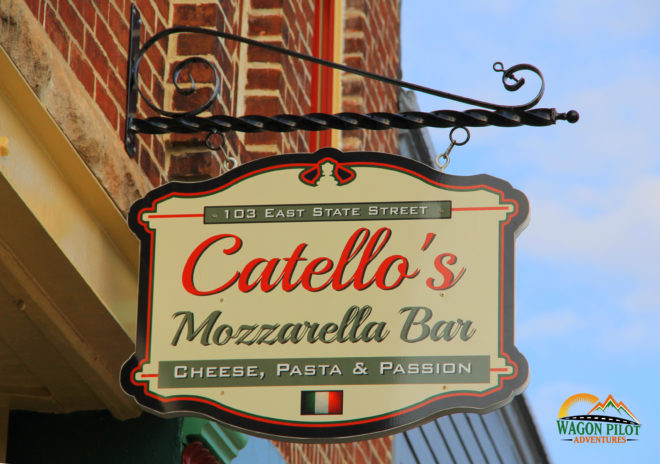 *I was hosted as part of a travel business dinner. As always, all opinions are my own.
Downtown Pendleton, a little south of Anderson, is quiet and comprises only a few blocks. The restaurant itself is small with only around 10 tables; perfectly fitting the cliché hidden gem status. The exposed original brick walls, rustic lighting, and white cloth tables create an Old World charm. The limited seating allows chef Catello to create all dishes made to order and keep up the supply of fresh made cheese and pasta. For main courses he will cook a single item, such as a large fish or whole filet of beef, then portion it out per order. Currently, breads are supplied by a regional baker, though he hopes to bring baking in house as well.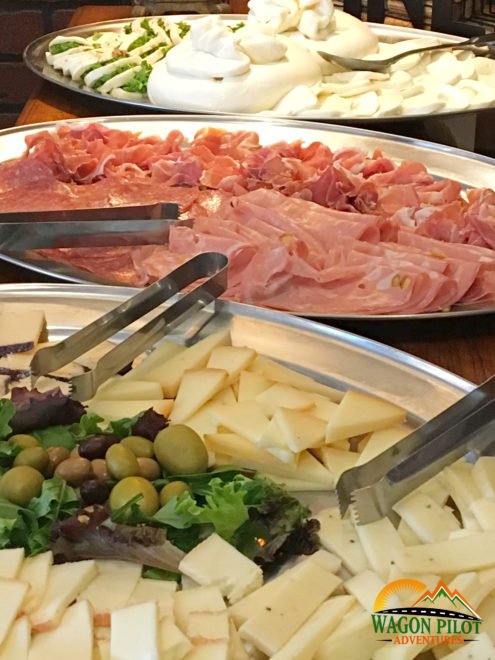 Catello Avagnale hails from the Naples region in Southern Italy and came to Indiana about two years ago to open a restaurant. He is a man of few words, but full of passion for his craft, which is creating made to order dishes in a rustic Italian style and amazing homemade cheeses. In addition to making fresh cheese and pasta in house, he hopes to one day own a dairy farm and add a deli and cheese shop next to his restaurant.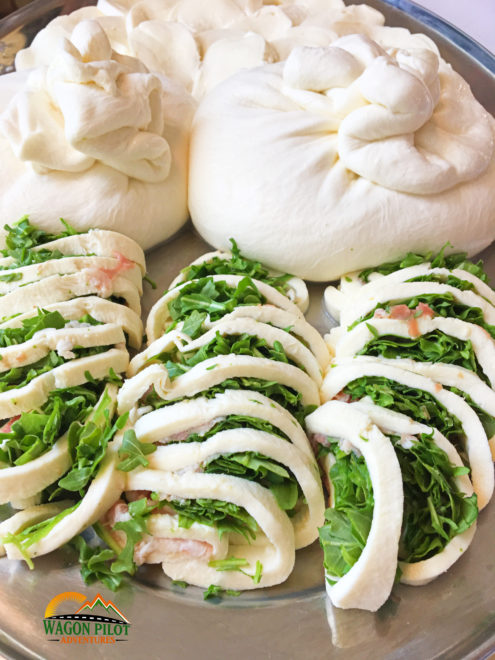 I met up with a group of Indiana travel reps and a few other bloggers for dinner. Since we had a larger group, Catello prepared a multi-course dinner. We began the night with platters of aged cheeses, cured meats, and (the star of the show) a fresh cheese tray featuring Catello's own mozzarella. A burrata, which is a larger mozzarella ball filled with creamy mozzarella, was a highlight. For the first course I ordered penne with salmon. The fish was tossed with a very light sauce and burst with flavors from capers and olives. I also sampled the mushroom stuffed ravioli with a decadent walnut cream sauce. The second course consisted of fork tender beef filet, which Catello sliced fresh for us, accompanied by fingerling potatoes. A lemon cream dessert capped off the night. It was a memorable meal; the kind you always can go back to and dream about the flavors. If I'm in the area again, I will definitely be calling Catello to reserve a table.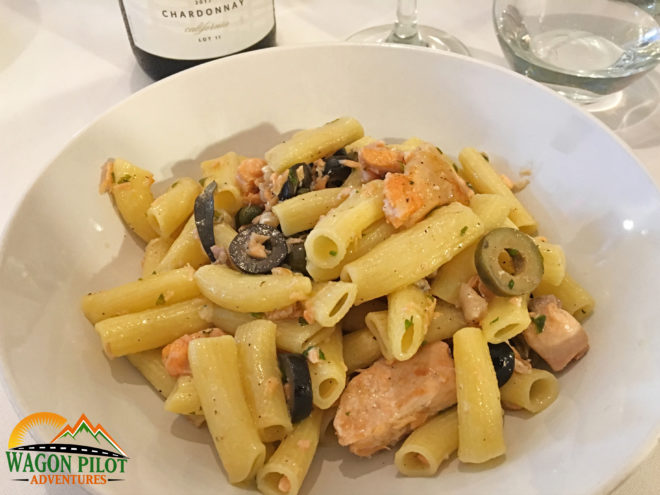 Catello's Mozzarella Bar is open Monday through Saturday for dinner, and Tuesday through Saturday for limited lunch hours. Sundays are per special request for larger groups. Reservations are highly recommended. Catello's is located in downtown Pendleton, Indiana. For more information, visit their website at Catellos.com They are also part of the Indiana Foodways Alliance Italian Trail.
More Great Indiana Dining & Drinks