Back in the early 1990s, Jim Ullery hooked up an old gas farm engine and started churning his own ice cream. It was such a hit that family and friends convinced him to sell it at local fairs. Sadly, Jim is no longer with us, but his legacy carries on. Family members still bring their popular concession cart to local fairs across Indiana and Ohio to a solid fan base, but it is the Ullery's Homemade Ice Cream shop that brought me to Richmond's Historic Depot District.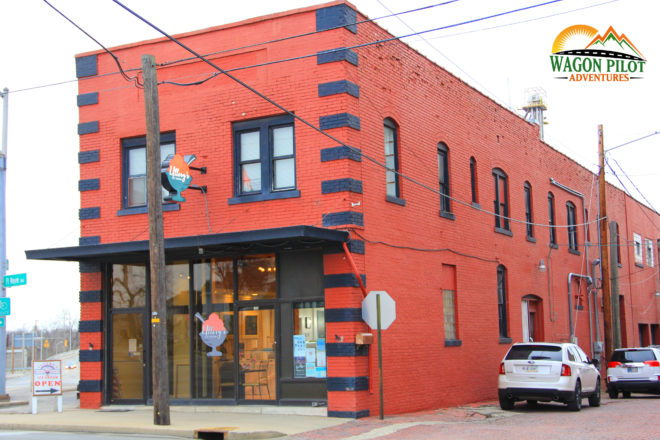 *I was given a delicious ice cream treat during my interview with the Ullerys. Opinions, as always, are my own.
Two years ago Rod and Tammy Ullery opened a storefront in Richmond, Indiana's historic Depot District to make their decadent ice cream available to locals year round. I was invited to stop by while touring the area and chat with the owners The shop is located on an oddly angled corner in old building, painted in an eye catching brick red with black accents. Ullery's is the perfect place to pop in for a treat after a meal at one of the many restaurants on the block. Walking around with cone in hand is the perfect way to check out the many murals adorning the buildings; including the Welcome to Richmond painting on the side of Ullery's. The shop has several tables so guests can enjoy their ice cream year round.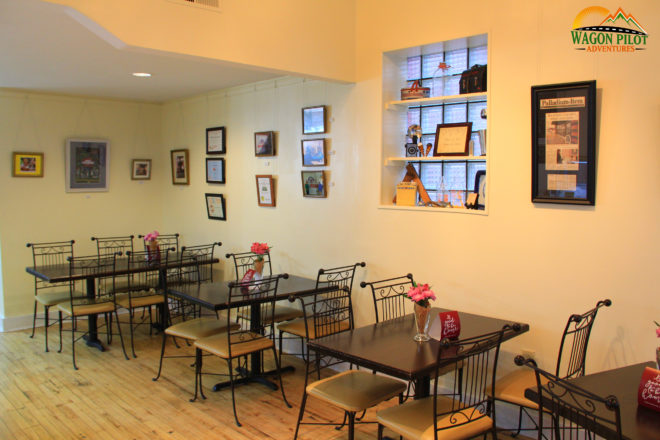 Ullery's makes all of their own ice cream and typically has 16 to 20 flavors to choose from in the shop. Guests can enjoy their ice cream in a fresh made waffle cone or bowl, or get more adventurous with a float, shake, or sundae. An unique concoction at Ullery's is the Affagato; your favorite ice cream flavor topped with a shot of espresso, then covered with whipped cream and topped with a small waffle cone. While there, I sampled their special caramel affogato: a Shot in the Dark. Imagine a caramel macchiato with ice cream. Simple, yet packs a punch of flavor.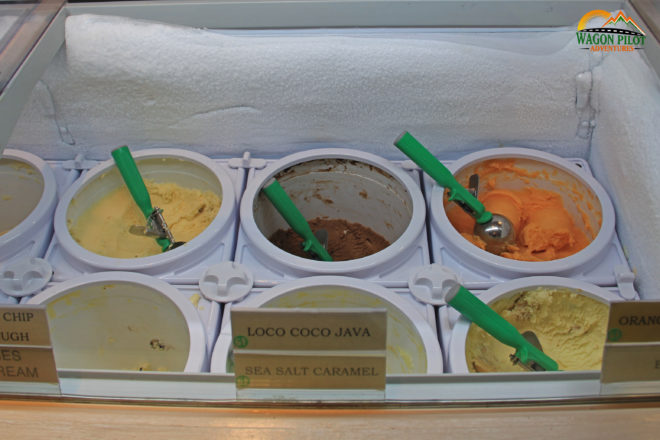 In addition to their usual flavors, Ullery's creates unique concoctions for special events, such as Blue Blizzard for the Richmond Meltdown ice carving festival. They also whip up a honey ice cream to serve at the State Fair for the Indiana Beekeeper's Association sourced from local bees. And if all of that isn't enough, they also have edible cookie dough, which can be eaten on it's own or added like an extra scoop of ice cream to your treats.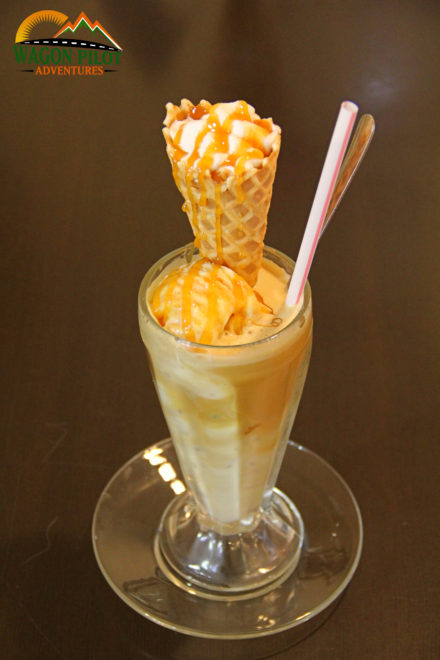 Ullery's Homemade Ice Cream is part of Richmond's Chocolate Trail and Fairy Trail, as if you needed any more excuses to head over there. They are open Tuesday through Saturday in Richmond's Historic Depot District. For more information visit Ullery's website at Ullerys.com.