Pendleton, Indiana exudes classic Midwestern small town charm. A Main Street lined with brick storefronts hemmed in by quiet neighborhoods of old homes. An added bonus is the river running through Falls Park, just off the main drag. One of the highlights of this Madison County gem is the variety of dining options. In fact, I was surprised to discover every eatery I visited is on one of the Indiana Foodways Alliance trails. From sun up to sundown, you'll find something to please your taste buds.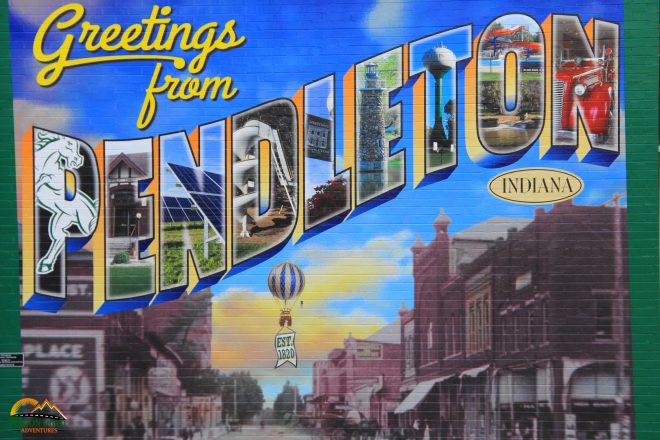 ***Disclaimer: I was treated to two meals by both the Indiana Foodways Alliance and the Madison County CVB on separate visits. The rest were my own adventures.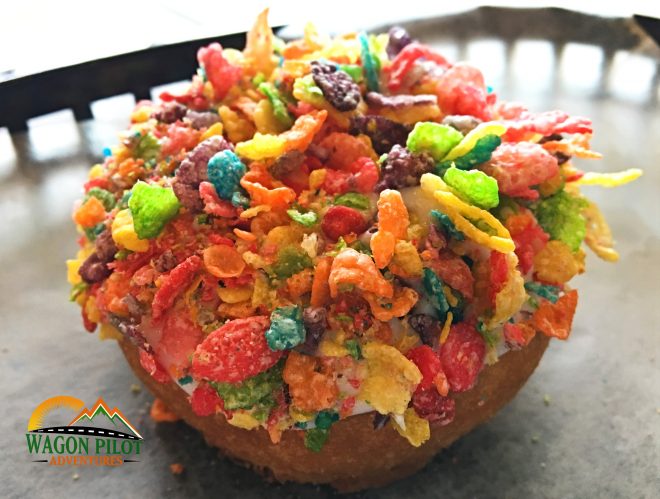 Where to Eat In Pendleton, Indiana
Pop in at Quack Daddy Donuts to create your own custom breakfast treat. Grab a ticket and peruse the options board; icing flavors, toppings, etc. and turn in your list at the register. I went with a fun combo of warm vanilla icing coated with Fruity Pebbles cereal, which was even better than imagined. The shop has a basic, yet comfortable sitting area to enjoy your treats.
What goes better with a fresh donut than coffee? Just around the corner, Falls Perk Coffee House is located in a white cottage across from its namesake Falls Park. This local fixture serves up everything from a regular cup of Joe to espresso drinks. I told the barista what flavors I like and she brewed an iced mocha espresso concoction that kept my morning in a nice caffeine buzz.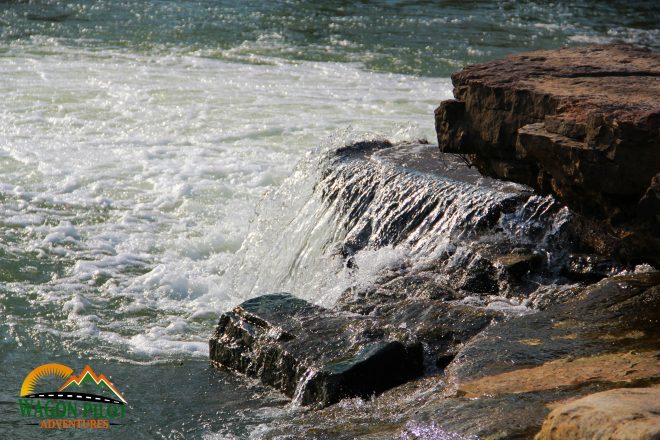 After breakfast, take a long stroll around Falls Park. The public park features a few miles of trails along the river and into the woods. The Pendleton Historical Museum is located adjacent to the falls and is full of local artifacts.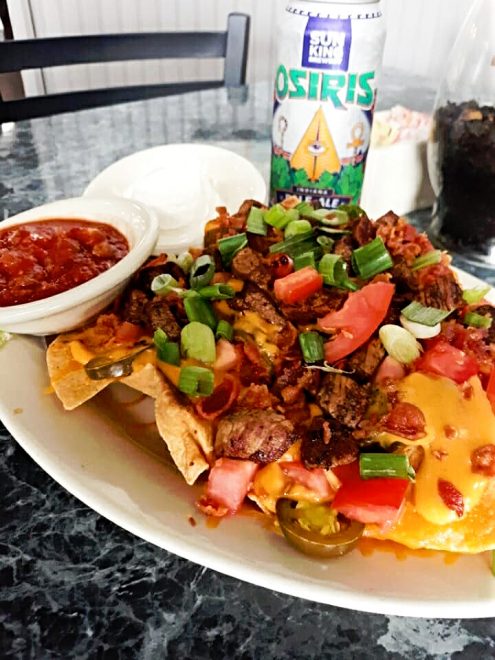 When lunch time hits, head over to The Bank. They serve a variety of standard American fare, with a few extras like the Hoosier Cuban and Grown up Grilled cheese sandwiches. In the evening, steaks and other specials are added to the menu. Outdoor seating is available in warmer months and an upstairs bar will take care of your thirst.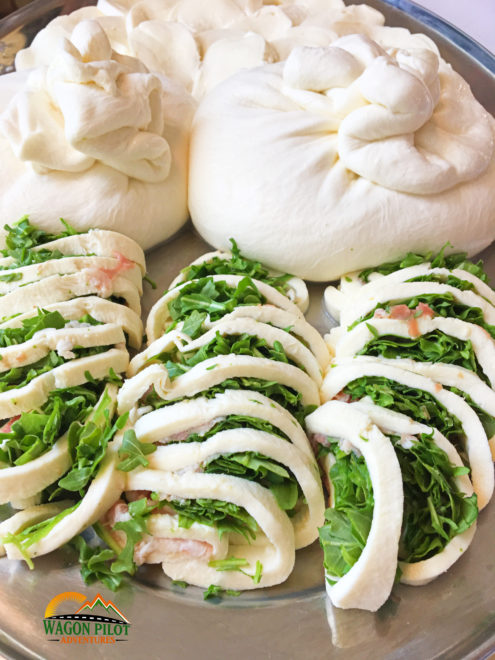 Dinner reservations are highly sought after at Catello's Mozzarella Bar and for good reason. This small Italian bistro has limited seating for the insanely delicious meals prepared by chef Catello Avagnale. Fresh pasta, roasted meats and seafood, and decadent sauces will transport you off to Southern Italy. AS delicious as the main courses are, Catello is famous for his house made mozzarella and burrata. Read more about Catello's in my article here.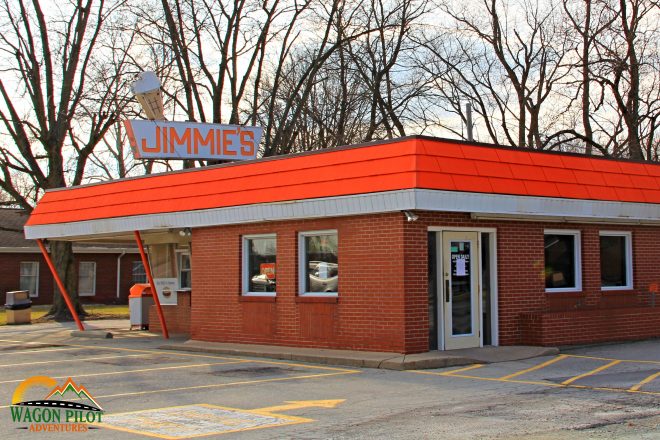 Just outside downtown Pendleton is a roadside classic: Jimmie's Dairy Bar. The sign out front proclaims "The Best Bar-B-Q in Indiana," though I haven't verified that yet. The rest of the menu is filled with the usual drive-in classics; hot dogs, burgers, and onion rings to satisfy your cravings. In the mood ice cream? Jimmie's has you covered with sundaes, shakes, and floats in a variety of flavors including their signature tangerine.
For more great restaurants in Pendleton and the Madison County region, visit the Madison/Anderson CVB and Indiana Foodways Alliance websites.