Liberty, Indiana. One of the many postage stamp towns scattered among farmland across the Midwest. The ornate courthouse flanked by Civil War era canons, marks it as the Union County seat. Teasing out a bit of trivia in each of these locales has become a hobby of late. This was the birthplace of Ambrose Burnside; General, Governor, Senator, and namesake of the sideburns for his gloriously fat mustache. But that's not why I'm here. We drove fifteen miles from Richmond for a bit of traditional British fare and refreshment at the Norris English Pub.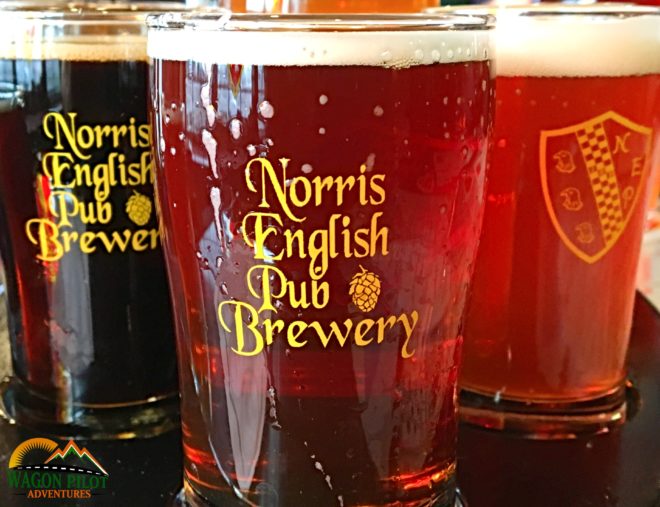 Disclaimer: My dinner and drinks at NEP were provided as part of a press tour by Visit Richmond, Indiana.
How Did Norris English Pub Land in Liberty?
Wayne and Kathy Norris settled in Liberty as a compromise between rural living and his career as a cargo pilot flying out of Dayton, Ohio. Such as the case with many microbrewers, making beer began as a hobby. Wayne gravitated to the classic British pubs and brewing styles, so when the hobby grew into a business venture the theme was obvious. Norris English Pub, housed in a former gas station the duo refurbished in 2015, is located a few blocks from the town square and has become a fixture in the community.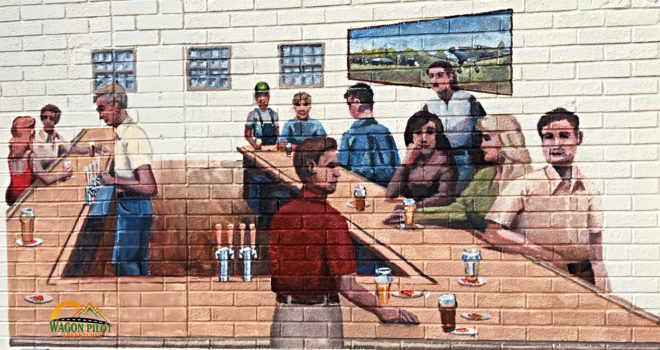 The unassuming building sits at an odd triangular corner and wouldn't draw much attention if it weren't for the picket fence and murals. Walking inside, opens the door to an entirely different place. A small bar plus a few high tops and tables, give the pub a cozy feel. Guests can easily have a conversation with each other across the space. There is also a separate room for families to gather. In front of the building, a fenced area offers seating for socializing in the warmer months. The décor is quintessentially British, right down to a stained glass NEP shield in the window. A mural of a WWII Spitfire fighter cruising over the countryside provides a bit of the link to Wayne's piloting days.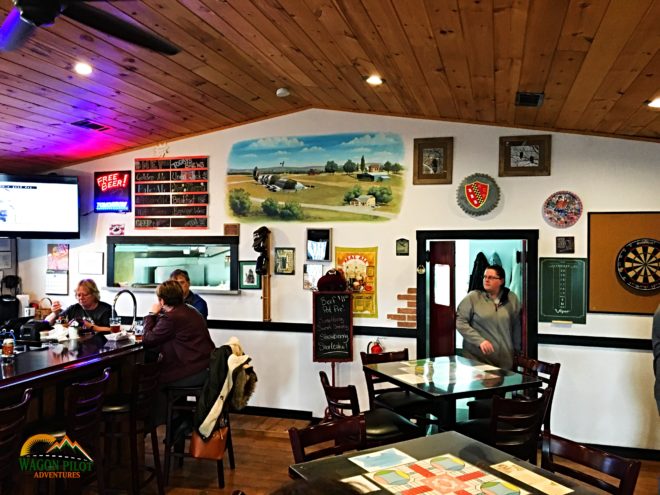 Norris English Pub Brews and Food
Unlike most microbreweries, you won't find a slew of hoppy IPAs at Norris English Pub. The standard tap list ranges from a lighter blonde to dark porter. Seasonal and new varieties round out the mix. The community pub theme rings true with affordable $5 pints. With only one chance to visit, I ordered a sampler of their lineup. Each brew was true to its style. Nothing unexpected, which was completely fitting. The Brown Ale and Dark Knight Porter were my favorites of the evening.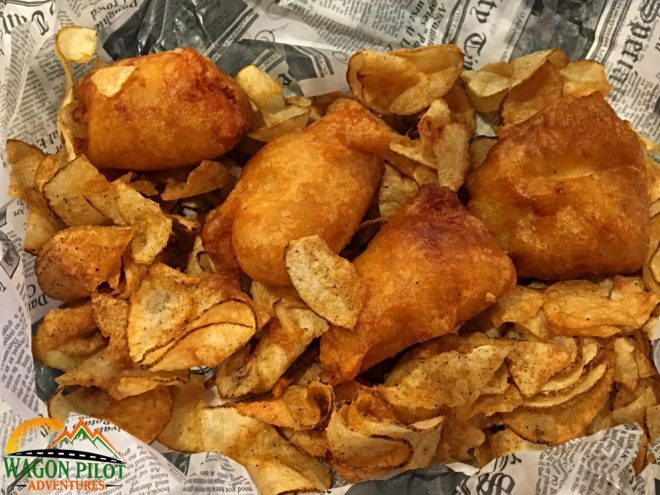 The food menu perfectly matches the interior with traditional pub fare. We started with some Scotch eggs and soft pretzel sticks. For dinner, our trio ordered cottage pie, bangers and mash, and fish and chips. Everything is made in house right down to hand slicing and breading the fried pickles. You won't find hamburgers, pizza, or made from frozen appetizers here. Hearty comfort food and a wide range of traditional brews are sure to please any palate at the Norris English Pub.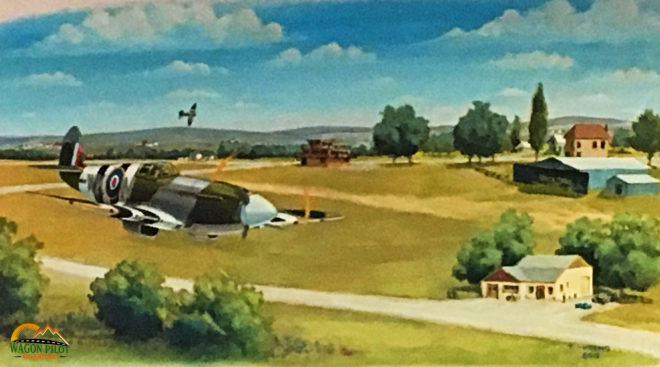 The Norris English Pub is open Thursday through Sunday. For more information on hours, menu, and brews, visit the NEP website. Thanks again to the team at Visit Richmond for a tour of the many small businesses and destinations in the area.
Read about these other distinctive local Richmond, Indiana businesses: Ullery's Homemade Ice Cream, The Ford Model T Owners Museum, and Abbott's Candies; or plan a visit to the Levi Coffin House.