The John and Annie Glenn Museum is housed in the home where John Glenn spent his childhood. Locate in the small town of New Concord in Southeastern Ohio, it is the perfect showcase for his humble beginnings. Guests are treated to a one of a kind tour of this historic home and get to know the man who became the first American to orbit the Earth.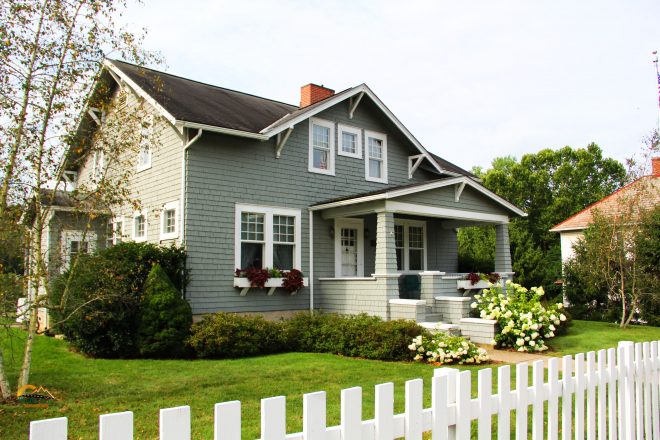 Unlike the Neil Armstrong Museum on the other end of Ohio, the Glenn home is not a sterile display of rocket models and space suits. Instead, it introduces visitors to the environment he grew up in, which helped pave his way to pilot, astronaut, and senator. Also unlike other museums, the docents here put an amazing spin on the tour.
**Disclaimer: My museum visit was part of a press tour by the Zanesville/Muskingum County CVB. As always, you'll find my honest opinions here.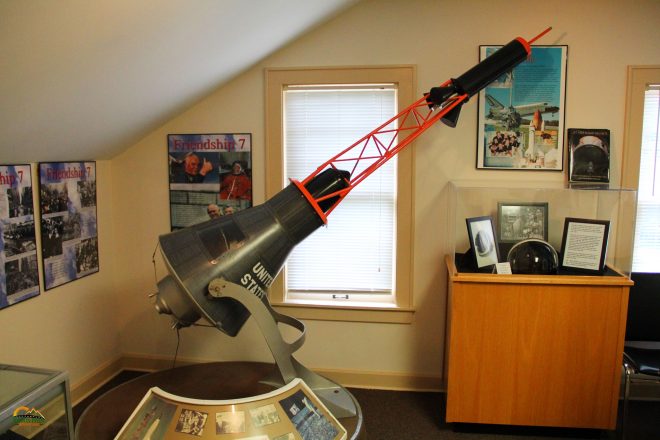 A Bit About John Glenn
Born in Cambridge, Ohio in 1921, John Glenn's family moved to nearby New Concord two years later and built the home that is now the museum. Glenn grew up in this small town, and attended Muskingum College before enlisting for pilot training during World War II. Annie also grew up here and she and John were friends early on. She also attended college in town and they were married in 1943.
John became a US Maine fighter pilot and served in the Pacific campaign during WWII and then in the Korean War. His experience as a skilled fighter pilot led to him becoming a test pilot in the rapidly developing jet age. John was then selected to become part of NASA's new astronaut program. He became the first American to orbit the Earth in 1962 when he circled the planet three times aboard the tiny Friendship 7 capsule.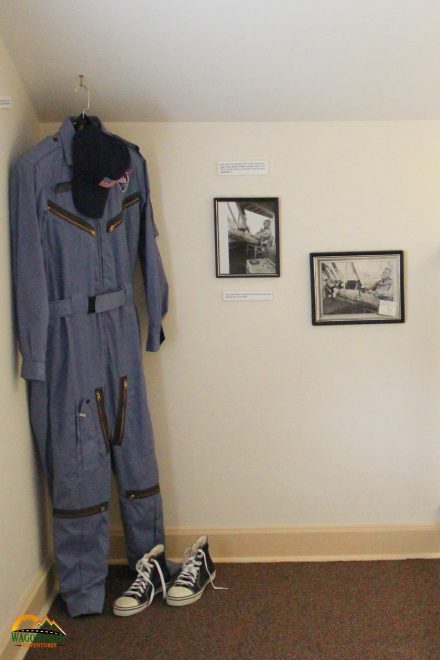 After retiring from the the Marines and NASA, John Glenn went on to become a US Senator representing Ohio from 1974 to 1997. He rounded out his celebrated career with a return to space aboard the Space Shuttle Discovery at age 77 in 1998. Amidst it all, he never forgot his roots or the town where he grew up; often returning for events and parades. Though he passed away in 2016, and Annie in 2020, the museum preserves the important formative years of his life without letting his fame overshadow the man.
Visiting the John and Annie Glenn Museum
The John and Annie Glenn Museum is located in the very home he spent his entire childhood. The building has been moved to a prominent spot on Main Street, Highway 40, in New Concord. The home is all original with an addition on the back for museum operations. The tour is presented in a very unique way, which really surprised and impressed me.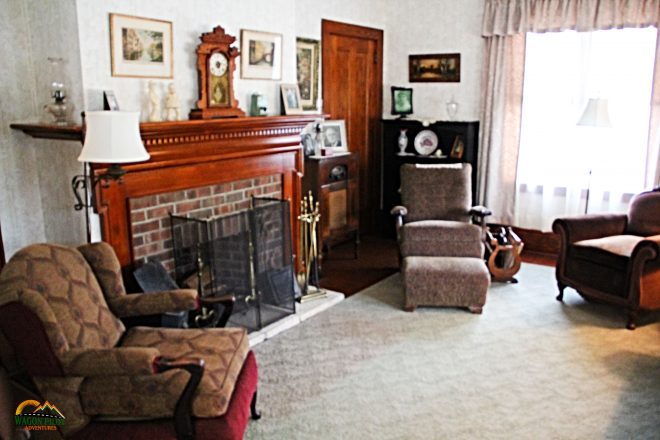 Visitors are treated to a bit of time traveling when they step through the door into the house. They are greeted by John Glenn's mother, you will truly believe it is her, and welcomed into the home as any guess would have been back in the Depression Era. She gives a very informative description of both John as a child and what life is like at the time. The tour moves through the main floor of the home in this fashion. The woman portraying John's mother was so convincing and personable that we didn't want to leave. When she was telling a story about John and his Father and started to get choked up, there wasn't a single one of us who didn't get a little misty eyed.
As the tour moves up to the second floor, there is another shift in time. John's bedroom is located here in the state it would have been during his teenage years. Airplane models cover the desk along with a crude transistor radio he had built. Other rooms include one with a pair of his uniform and Annie's wedding dress. Currently, a second bedroom is being decorated to represent Annie's life.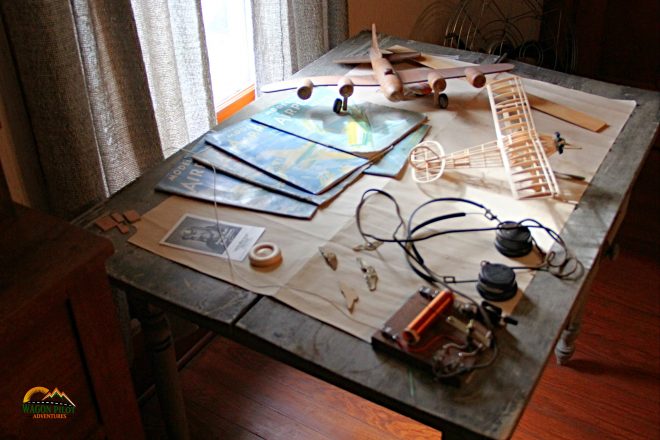 Other rooms, mainly in the rear addition, showcase memorabilia from John Glenn's more famed life events. A model of the Friendship 7 capsule and Mercury rocket, flight suits, and a few cases of items from his piloting and astronaut days. There are also several pictures covering events celebrating his orbit of the Earth and days as a Senator.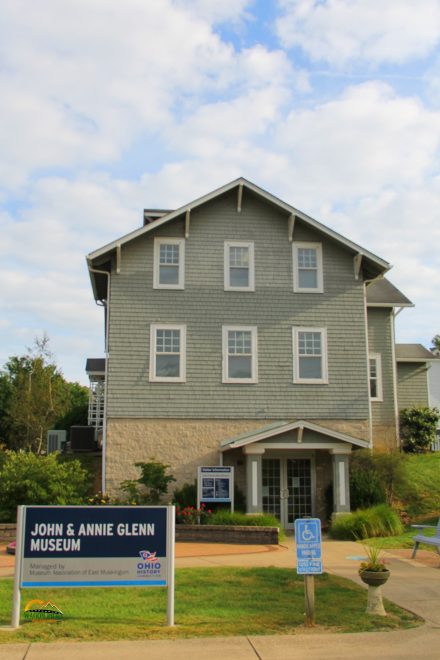 John and Annie Glenn Museum Visitor Information
The home is all original and very well kept. Parking is located behind the building. Guests enter at the rear, basement level from the lot into the small gift shop. An elevator has been installed for accessibility. The museum is open seasonally and hosts special events. Visit their website or call ahead for times and ticket pricing. Check out the Zanesville/Muskingum County CVB website for more information on area attractions and lodging.
For more interesting attractions in the area, check out 17 Quirky and Unique Things to See in Southeastern Ohio from Travel Inspired Living.