In an old building, an ancient craft is reborn. The Oakley Brothers Distillery is creating a unique catalog of handcrafted spirits to downtown Anderson, Indiana. Centered around and in-house distillery, the lounge serves up specialty cocktails made with the own distinct spirits. Ducking through a Spring downpour, we ran across the street to to chat with the owners and sample their concoctions.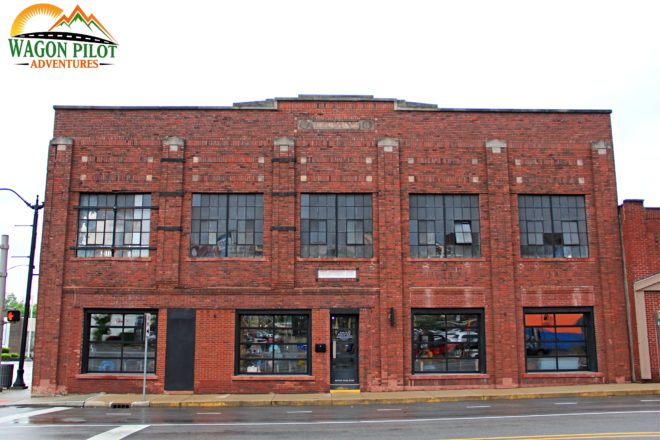 Disclaimer: This visit was hosted by the Anderson/Madison County visitor bureau. As always, honest opinions are my own.
Oakley Brothers Distillery
Brothers Jason and Jerrad Oakley started out as many brewers and distillers do, transforming basic grains into alcoholic beverages as a hobby. After a while, they were selling their popular moonshine out of their garage. Today, the business prospects are much more ambitious. After renovating part of the century old Studebaker dealership, the Oakley Brothers Distillery went into operation. Opening its doors to the public in 2018, a lounge and bar welcomes guests looking for a relaxing place to socialize and sip quality cocktails. I stopped by to talk to Jerrad about the business and see what they had to offer.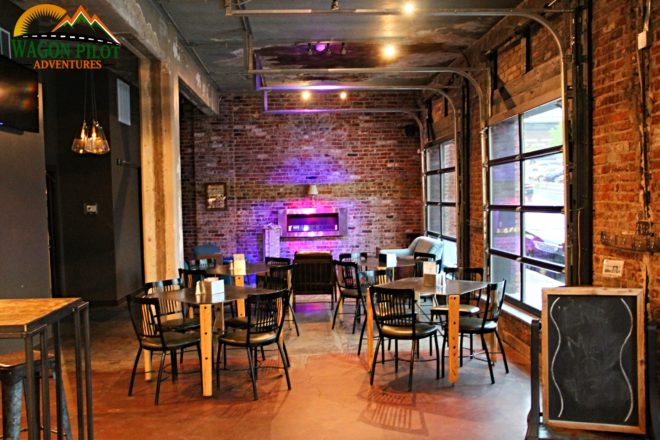 The Oakley Brothers Distillery has retained the industrial nature of the old building. Upon entering, visitors are greeted by a small lounge with a few comfy chairs and long wood and metal table tops. The exterior windowed garage doors roll up to let in fresh air, which only added to the ambiance during the rainstorm. The bar itself isn't very large, more of a functional space to highlight the products. Down a few steps from the lounge is more open space and the distillery operations. The front space is currently being set up with some additional high top tables and games for visitors.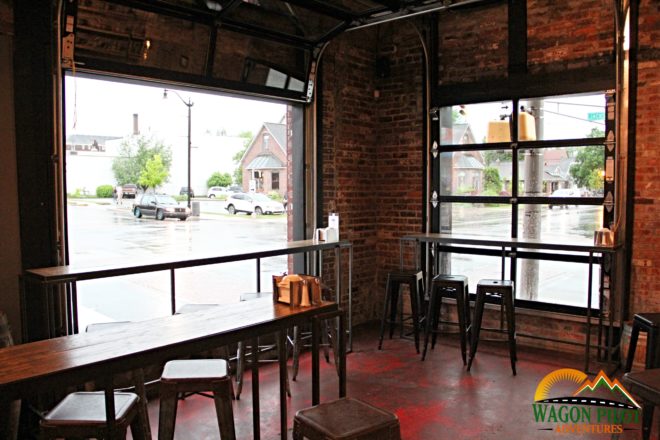 To the rear of the building, another expansion is under construction: a brewpub for their own C.T. Doxey beers. Plans are also moving along to turn the alley into an open air biergarten for warmer weather. If all goes as planned, the brewpub should be open by this summer. These spaces will draw different crowds and help bring in more visitors to this area of Anderson. If those expansions weren't enough, the entire upstairs of the building is sitting open for the possibility of offering a catered event space. The basis for all, though, is the distillery at its heart.
The Oakley Brothers Distillery Spirits
The Oakley Brothers currently have seven spirits bottled. Each is an unique creation distilled from local Indiana grains. Beginning with their Indiana Moon moonshine, straight up and apple pie varieties, more liquors have rounded out the mix. Hell of Rye Water (gotta love the name) and Flyover whiskeys are joined by a limonchello, vodka, and an agave spirit. This catalog allows Oakley Brothers to appeal to a wide range of tastes, whether you want a cocktail or something on the rocks.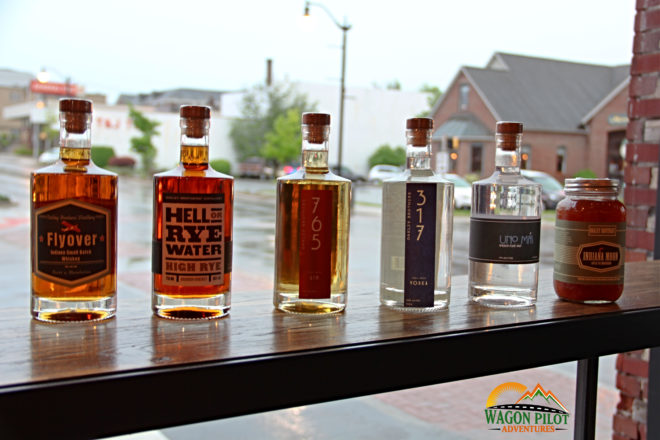 After a tour of the operation, I bellied up to the bar for refreshments. Jerrad recommended I start with an Old Fashioned, which has been my go to drink since I was introduced in Wisconsin last year. This one was smooth and the whiskey flavor stood out. I also tried a Mint Julep since it was just after the Kentucky Derby. I would have liked to try more, but of course the nature of drinks means I'll have to plan another visit.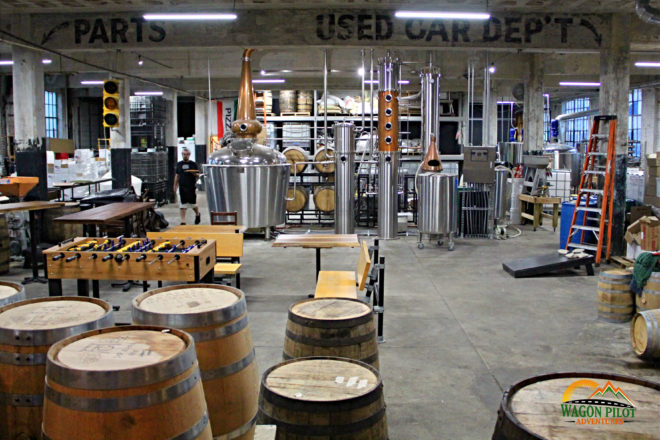 In between Jerrard darting off attend to guests, I also had a chance to chat with his wife Lisa and hear a bit more about the challenges of renovating an old building, expanding a business, and making time for family life. There were also a few ghost stories to pass along.
The Oakley Brothers Food Menu
Oakley Brothers has a small kitchen offering a limited, but well rounded variety of appetizers and courses. Nachos and soft pretzels are joined by hummus and bruschetta to appeal to a variety of tastes. Flatbreads, perfect for sharing or as a solo course, come in a wide range of toppings and crust types. BBQ nachos and sandwiches caught my eye, but I had to try the pork ribs. Coated with a coffee dry rub, they were cooked to perfection and served with a tangy vinegar sauce that I couldn't get enough of. While Oakley Brothers uses some liquors in their recipes, look for more incorporation in the future as their kitchen lineup expands.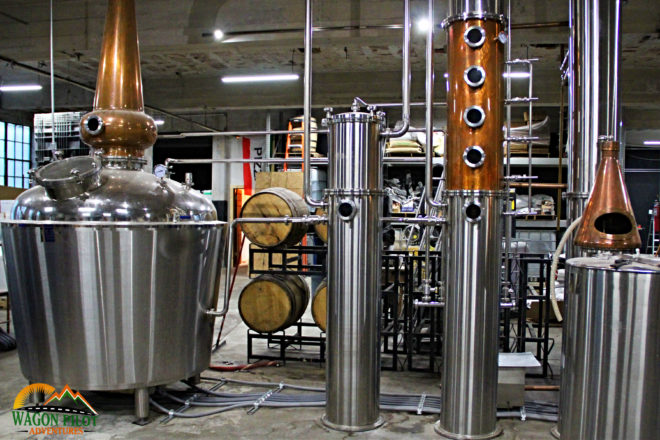 The Oakley Brothers Distillery offers an unique local Indiana experience. With the upcoming expansion of the brewpub and beer garden, expect to see a lot more interest in this corner of downtown Anderson as a regional destination. Jerrad and Lisa both exuded enthusiasm for the business and were excited to be part of efforts to revitalize Anderson's downtown core. I look forward to returning and seeing the operation expand.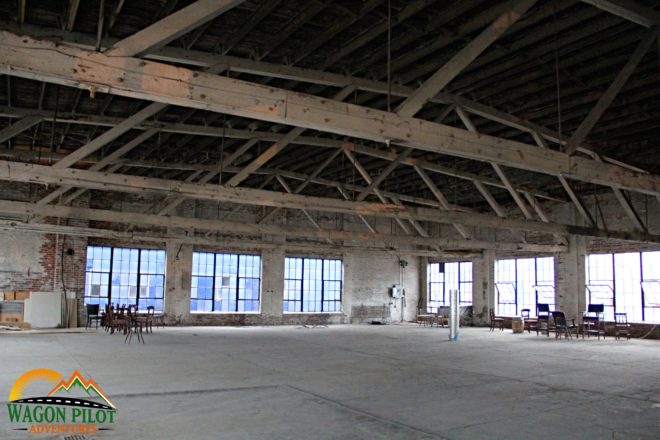 Visit their website for more information on Oakley Brothers Distillery's spirits. Currently open Tuesday through Sunday afternoon and evening; check the OBD Facebook page for current hours, live entertainment, and events. And check out the Anderson/Madison County Visitor Bureau for more fun things to do in the area. Oakley Brother Distillery is part of the Indiana Foodways Alliance's Hoosier Distillery and Sprited Brews trails.
Looking for a unique place to eat in the Anderson area? Read my review of Catello's Mozzarella Bar in downtown Pendleton and Grains & Grill Restaurant in Fairmount.