Cambridge Glass is treasured by collectors who love the variety of styles and distinctive colors which were created by these Ohio artisans. While only in operation for just over a half century, the catalog is impressive. The National Museum of Cambridge Glass has over 10,000 pieces on display, including the very first one made in 1902.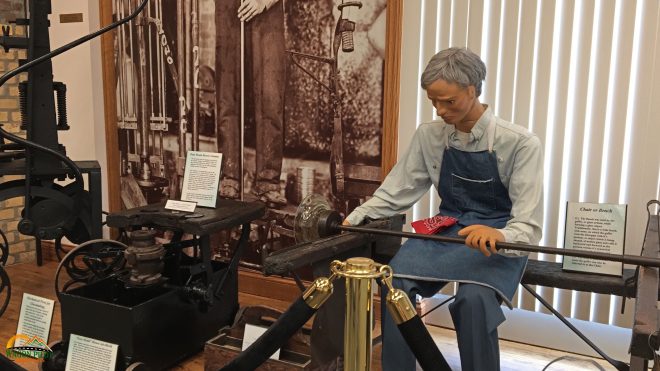 **Disclamer: This museum visit was part of a press tour provided by the Cambridge/Guernsey County CVB. As always, you'll only find my honest opinions here.
Located in its namesake of downtown Cambridge, Ohio, the museum draws in both avid glass collectors and curious tourists to learn about the company and glass making process. Cambridge Glass specialized in molded glass making. In this process, molten glass was placed into metal molds to create the main shape of the design. This shouldn't be confused with mass production, as there were still several hands-on steps needed to finished the piece. An army of artisans formed bases and handles, smoothed bowls and pitchers to their correct shape, and etched delicate designs into the surface.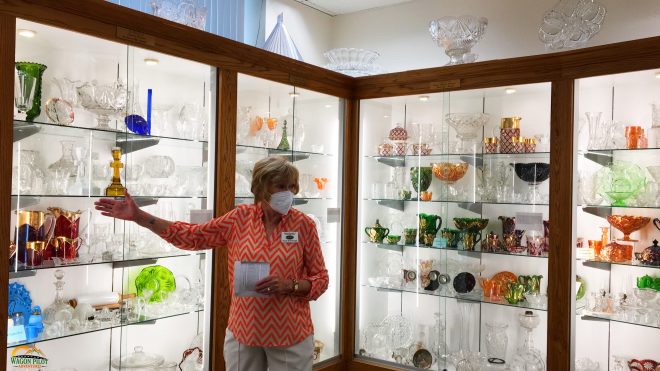 Tours of the National Museum of Cambridge Glass begin with a presentation detailing the history of the company and important local figures. Visitors also learn a bit about the glass making process and can stand in for the workers on stage. Afterwards, there is a vintage video about the company that gives a great overview of the factory and employees.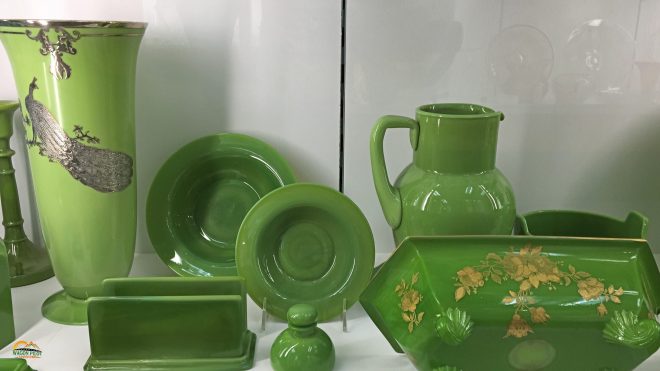 A walk through the gallery showcases a myriad of designs and colors. Even if you have little interest in fine glassware, you'll find yourself spellbound by the brilliant jewel tones. The collection is presented in order by decade and features several pieces in each collection. There are many creative designs and everyone is sure to find a few favorites. At the back of the gallery, a small room has vintage pieces for sale.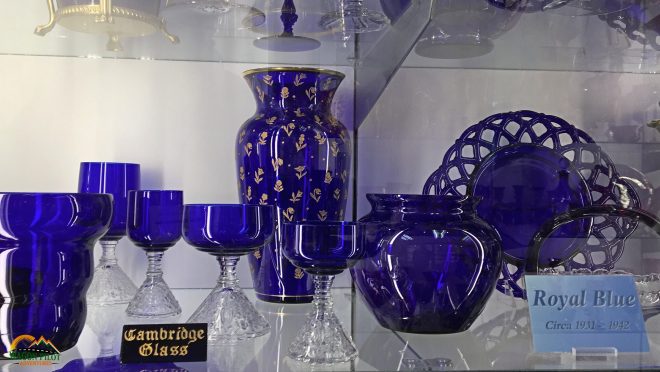 At the read of the museum, another room contains artifacts from the factory, such as glass molds and a company safe. There is also a speakeasy bar and displays of various Cambridge Glass memorabilia. Across the hall, guests can try their hand at etching using paper and pencils. The original metal plates are amazingly intricate and, after practicing with a few on paper, you can imagine the skill involved in transferring these designs onto delicate glassware.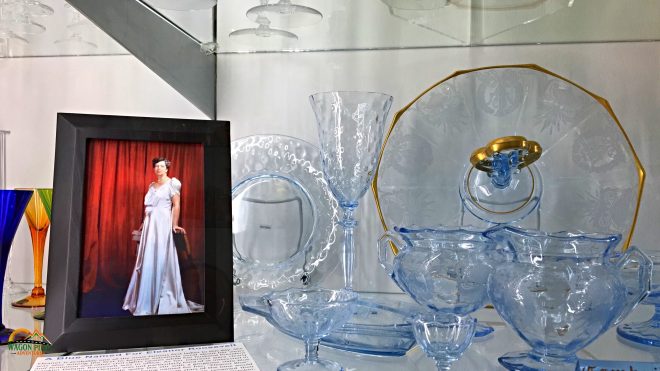 The Cambridge Glass Company produced glass from 1902 through 1954. New owners tried to revive the company, but ceased operations in 1958. Another local Ohio company, Imperial Glass, purchased the equipment and molds, by they also went out of business in 1984. Mosser Glass has carried on the tradition of mold glass making since 1971. Their factory and gallery are located on the edge of downtown Cambridge. Public tours of the factory take place during production hours Monday through Friday. Visitors get a live view of artisans at work and the complex process of molded glass making. Visit their website for details.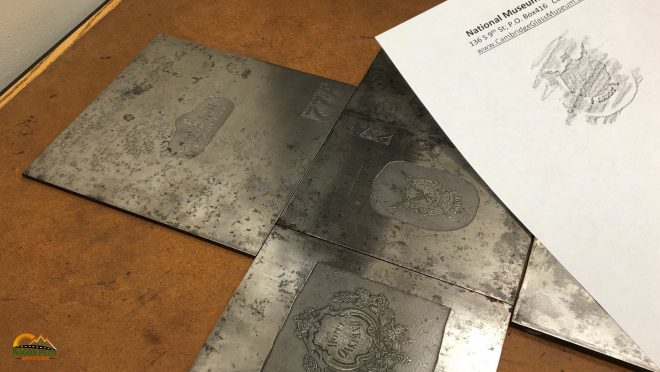 Cambridge Glass Museum Visitor Info
The National Museum of Cambridge Glass is located in the heart of downtown Cambridge, Ohio. The museum is open seasonally, so check their website for the current hours and events. Allow one to two hours for touring. Parking is available next to the building and street side around town.
Afterwards, take a wander around town afterwards. Peruse the shops and beautiful old buildings. Theo's, right on the main strip, has a good variety of options for lunch or pop into Ladders Coffee Bar for some seriously good local brew.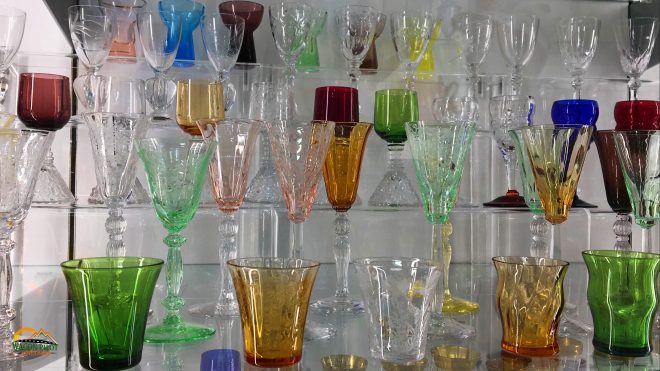 Thanks to the Cambridge/Guernsey County CVB, National Museum of Cambridge Glass, and Mosser Glass for the excellent tours.