Among the mural-covered old buildings of Richmond, Indiana's Historic Depot District is one of the top destinations for Ford Model T car owners and fans alike. The Model T Ford Club of America has its headquarters here along with an excellent museum. The collection includes several important and unique variants of the classic car, such as rare production models and many which were customized for every day work or racing. Being a Detroit native, I was excited to talk with enthusiastic Model T Museum staff as part of a hosted tour of Wayne County.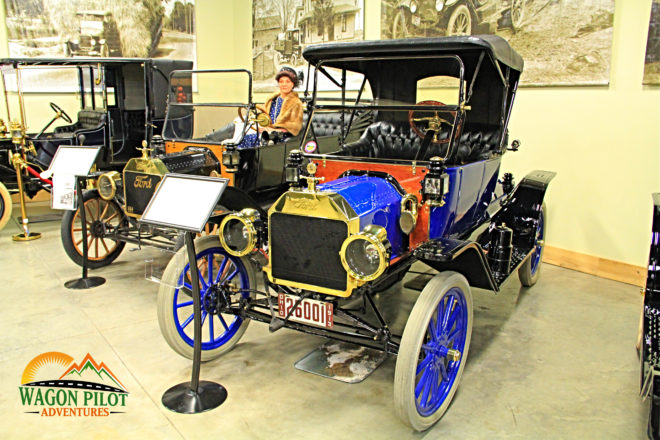 Richmond isn't the obvious place to find a Model T museum. There is no manufacturing connection to the famed Ford car. However, the Model T Ford Club of America has its headquarters here and thus the collection of vehicles. While there is no Ford history here, the museum does blend in perfectly with its surroundings in the Historic Depot District, which match the era. Nobody would think twice about seeing a Model T chugging along down the street. In fact, there is an annual Model T homecoming in June that has been attracting owners from across the world, along with their cars, since 2008.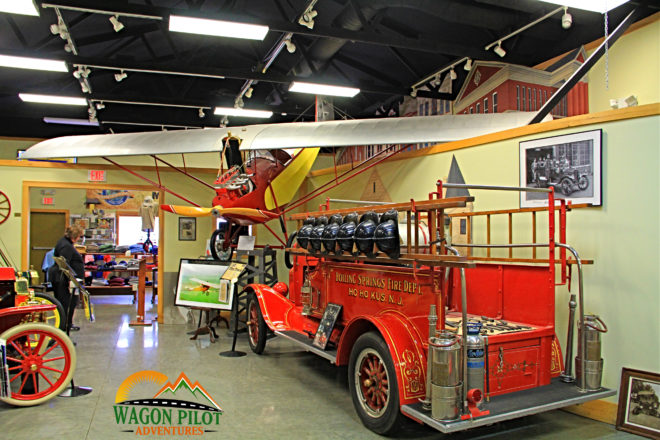 Model T Museum Collection
The Model T Museum is spread across two buildings. The main building features a large room full of iconic Model Ts along with a gift shop and research archive. I was amazed at how much history and variation is packed into one room. The first line of cars features various years of Model Ts, including the 394th car built. The rest is a hodge podge of unique adaptations, which really shows off the importance and popularity of the Henry Ford's creation.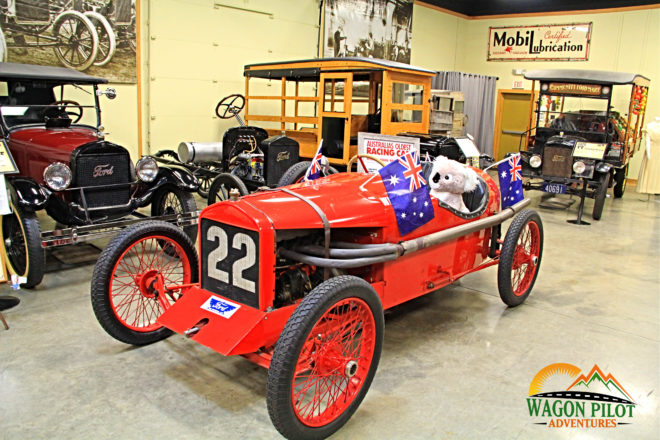 A fire truck, produce sales wagon, an Australian race car, and an airplane powered by a Model T engine. The most interesting to me is the cobbled together, yet very functional, mail delivery car clad in the owner's old kitchen cabinets. Chain tracks cover the wheels for winter traction, while a set of wooden skis provide steering. All sorts of projects like this were created by owners across rural American to make life easier.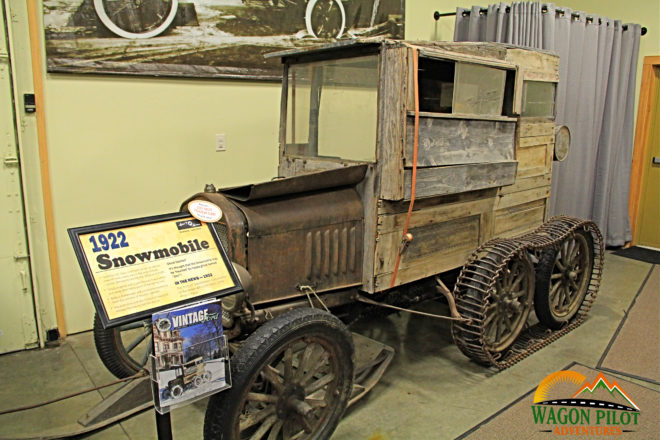 The building across the street, decorated with lively murals covering its facade, is a newer addition. Inside, visitors will find more unique Model T conversions along with a few Fordson tractors. One room is built to resemble a old Ford service garage and the adjacent room features a working machine shop with belts driving the tools from the ceiling. The museum staff are still working on other areas, one of which will be a classic vehicle showroom, plus new interpretive displays.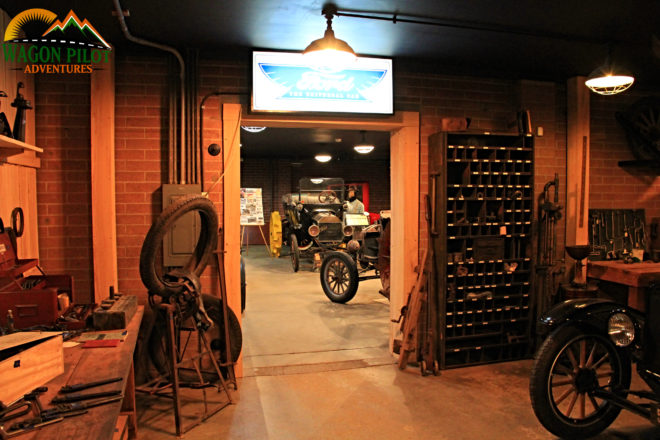 I was surprised by the extent of the collection and very impressed with the numerous unique variations on display. We often hear about the Model T's popularity due to its affordability, but a stroll through this museum really gives you a sense of just how important the car was to every day people. It wasn't confined to transportation as we think of in today's cars, but a workhorse seen everywhere from gas tankers to farm tools. In fact, one features a tractor conversion which could be ordered from the Montgomery Ward catalog. Dedicated Model T fans will also want to visit the Ford Piquette Plant museum in Detroit. You can read about my tour here along with several pictures of their collection.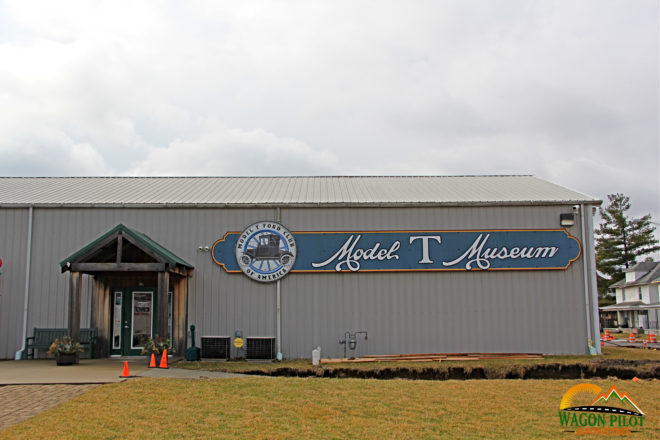 Visiting the Model T Museum
Visitors will find ample parking in front of the museum and along the streets. The Model T Museum is open Tuesday through Sunday. Admission is only $5 and free for kids 12 and under; an excellent value for a quality collection. After your museum tour, the Depot District is the perfect place to grab lunch or dinner. I highly recommend stopping in Ullery's Homemade Ice Cream for a treat then walking around to see all of the creative murals adorning the buildings. For more information, visit the Model T Ford Club of America's website at www.mtfca.com and Richmond, Indiana at www.VisitRichmond.org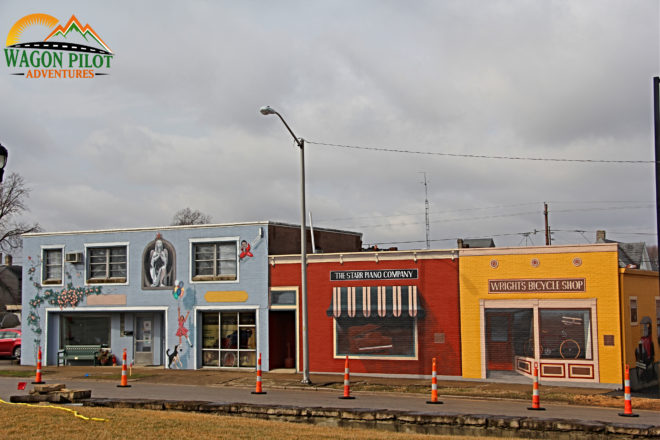 For more Ford Model T history, tour the original Piquette Avenue plant in downtown Detroit, Michigan. Read more about this automotive destination along with several pictures and a video.