This Indiana confectionery has been turning out small batches of handcrafted candies since 1890. Though many varieties have been made throughout the years, it is their soft caramels that keep fans coming back to Abbott's. Still located in a small rural town, Abbott's continues their tradition of producing high quality candies one batch at a time.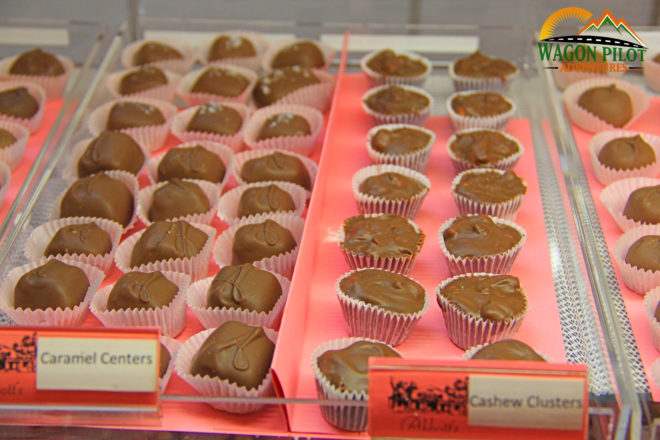 *I received a box of caramels as a gift for visiting the facility and interviewing Mr. Noel. As always, opinions are purely my own.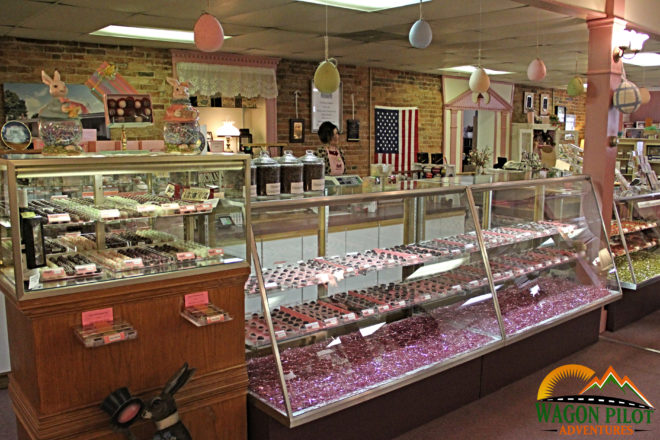 W.C. Abbott hails from the small community of Hagerstown, near Richmond in Eastern Indiana. It is here that he first produced candies in his home. The business was carried on through the generations and remained in Hagerstown along with other ventures in Indianapolis. Business partners Jay and Lynn Noel purchased the company in 2012 and continue to run it from the former church just off of main street. Visitors are welcomed into the store with its candy counters and gift shop and can also watch as caramels are made in the open kitchen at the rear.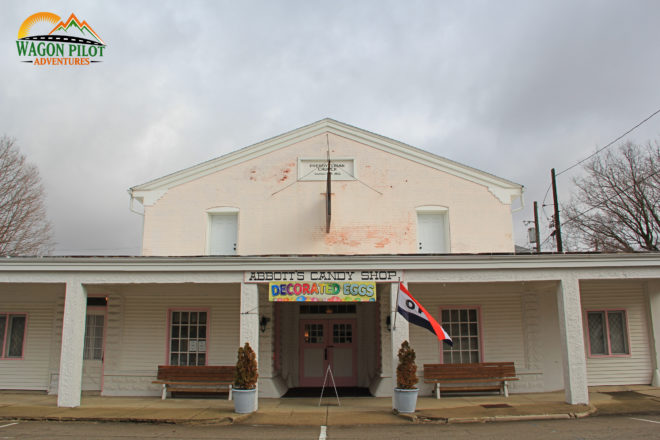 Abbott's creates and sells nearly 50 varieties of chocolates. A favorite is their version of turtles called Gismos. Abbott's also creates custom chocolates for special events, such as the Easter eggs I saw in production on my tour. The real treat though is their caramels. One bite of the soft candy and that buttery vanilla sweetness takes over your taste buds. After sampling a few, I can honestly say I've never had better.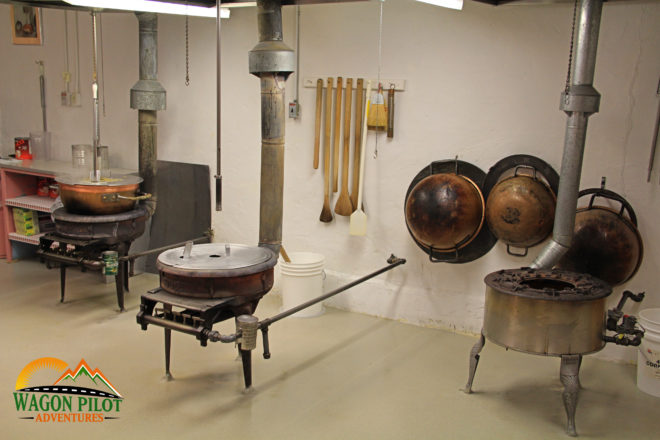 Jay Noel gave me a tour of their storefront and production kitchen while filling me in on some of the history and operations. The caramels are still made the old fashion way, cooked in old cooper kettles for and hour one batch at a time. During the visit, I was lucky to see the kitchen crew pouring a batch of caramel onto the water cooled table to set. The engineer in me was also exited to see the old hand cranked machine used to quickly cut cooled strips of caramel into bite size pieces. Even packaging is still done the old way with staff wrapping each piece by hand.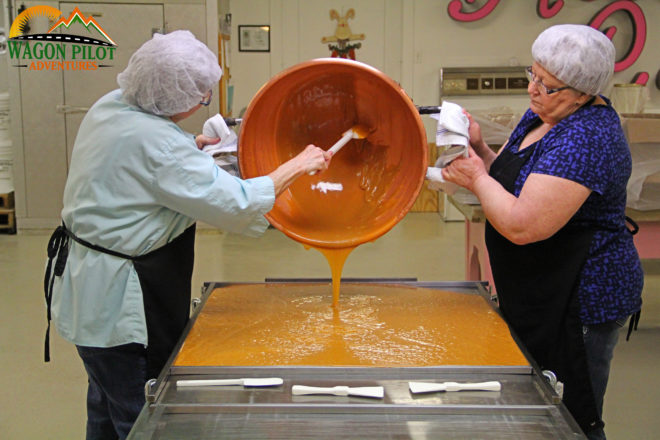 In another room, chocolate operations are more high tech. Well, at least a bit. Abbott's has a small conveyor system for covering, or enrobing, various items in chocolate then cooling them for further detailing or packaging.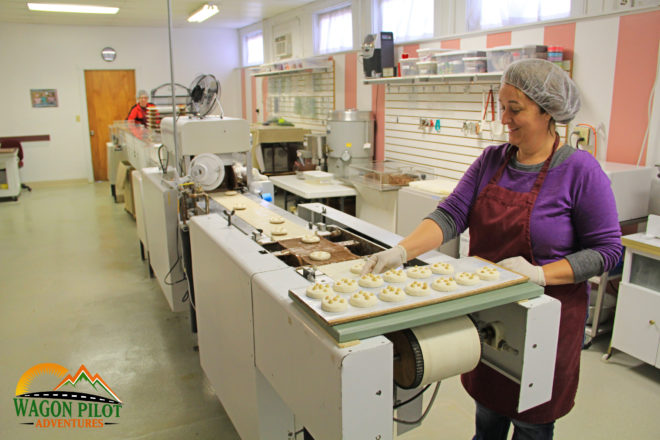 Abbott's Candies is one of the stops on the Richmond Chocolate Trail, so be sure to pick up your passport and sample a free chocolate on your visit. Abbott's Candies can be purchased at one of their two Indiana stores and in a variety of local markets across the state. Their products can also be ordered online and shipped. For more information on store locations and hours, or to order your own box of deliciousness, visit Abbott's website at abbottscandy.com