Ohio's Hocking Hills State Park has a great mix of hiking trails for families with kids of all ages. There are six main trail sites, plus a few longer connectors for serious hiking. There are a few trails that stand out as kid-friendly destinations with easier skill level hiking, few safety hazards, and plenty of room to roam the gorges along the rivers waterfalls.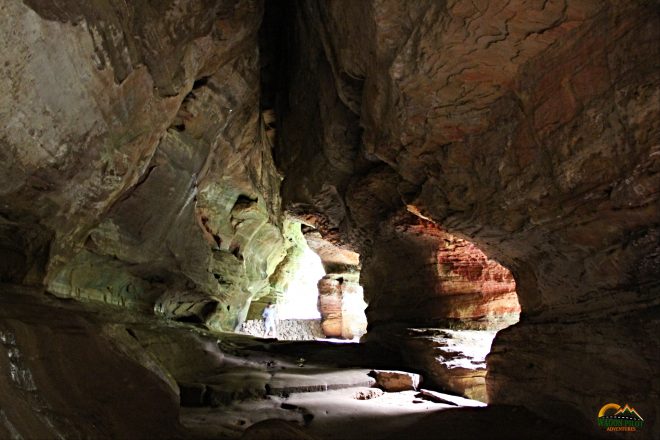 What to Bring on a Hocking Hills Hike
Once you are on the trails there isn't an easy way out, other than walking back the way you came. Bring a comfortable backpack with some water and snacks. You may also want to pack a towel and extra clothes for the kids since there are plenty of wet areas they will inevitably want to splash. Every trail head has restrooms near the parking area, so, well, you know to what to remind the kiddos.
A Note on Safety at Hocking Hills
Most Hocking Hills trails follow along the bottoms and rims of gorges. The rim trails can be over 75 feet high and there are often no barriers to prevent hikers from taking a wrong step. It's a good idea to avoid the most rim trails with younger or inattentive children as accidents can be deadly. Keep a close eye on your kids, especially those who love to run around. Most trails are also pet friendly, so be sure kids are up to speed on safe dog interactions or what to do if they feel scared being in close quarters with larger pets.
Best Hikes for Kids at Hocking Hills
Which trails to visit to make the most of your family vacation.