What to do when you want to travel, but are stuck at home? Whip out the colored pencils and start coloring. My fellow travel writer, Tonya Prater of Travel Inspired Living, sent me a copy of her new Roadside Attractions coloring book. You know I'm a sucker for quirky travel stops, so I dove right into this one. It was also a welcome relief to the stress of being confined to home during what is typically my busiest travel season.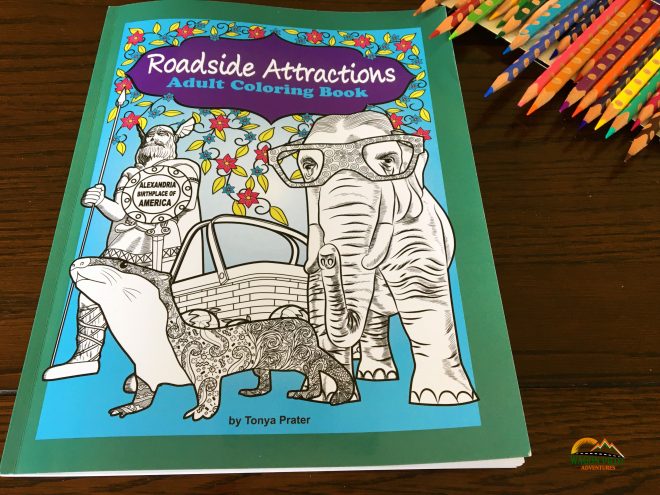 The Roadside Attractions coloring book features 25 drawings of famous kitschy stops, from the giant Longaberger basket office building to a field of concrete corn. The pictures are fun to color, and though it's marketed as an adult coloring book, the images aren't all overly intricate. There's a nice balance between easy and highly detailed to suite your mood. Much appreciated with my fading eyesight.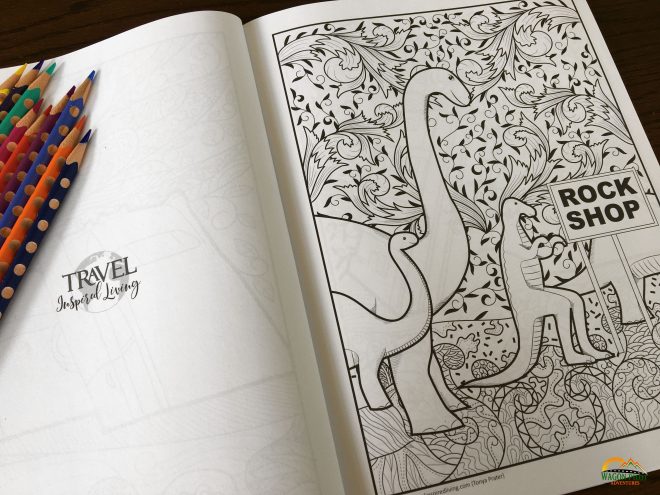 Learning about new places wasn't something I expected. Starting in on the title page, the Alexandria viking statue wasn't a familiar icon. A few seconds on the interwebs and there is yet another odd item to visit, plus plenty of pictures showing different paint schemes it has had over the years. Check out Tonya's website for several articles on roadside attractions around the country, especially in her home state of Ohio.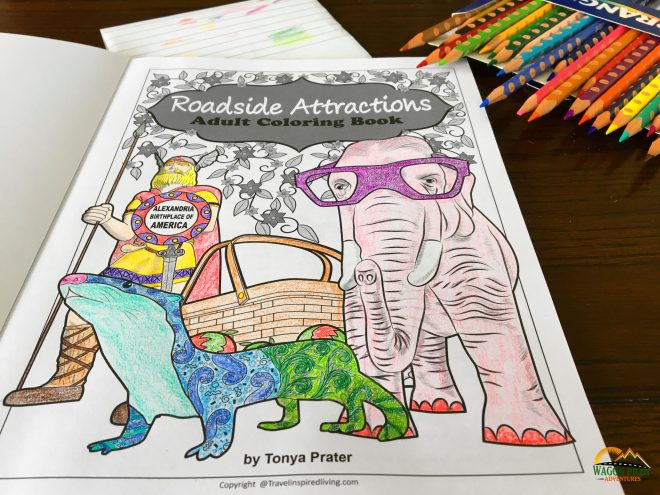 Do you love roadside attractions? This is definitely a coloring book to pick up and also a great gift for other travel lovers. You can find the Roadside Attractions coloring book on Amazon. I also recommend these Prang colored pencils. They have a triangular shaped barrel, which is very comfortable to hold.