Easily the most popular trail in Ohio's Hocking Hills State Park, Old Man's Cave consists of roughly one mile of winding paths along the stream in the gorge and to views of several waterfalls. The new visitor center is a good stop for info on the area and features some interactive exhibits for kids and modern bathrooms.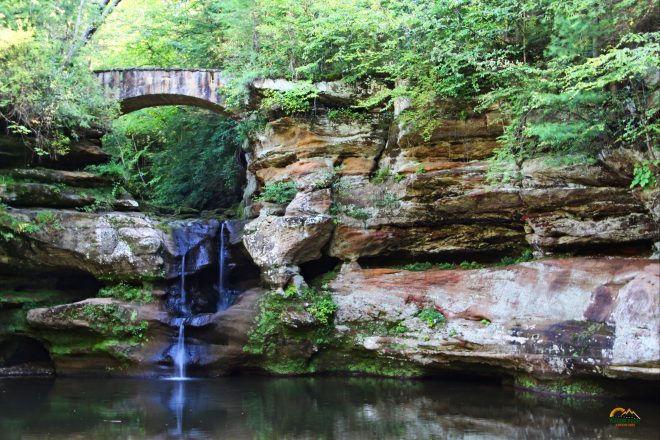 Old Man's Cave has everything that draws people to Hocking Hills. The lush scenery and meandering stream in the gorge, multiple waterfalls, and the cavernous Old Man's Cave area. There are countless spots to take pictures, with the stone arch bridge over the upper falls being one of the iconic scenes from the region. For serious hikers, there are trails connecting to Ash Cave and Cedar Falls, which make for good day hikes.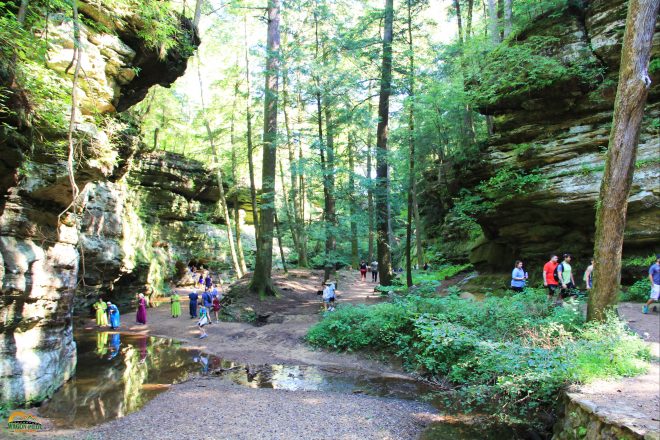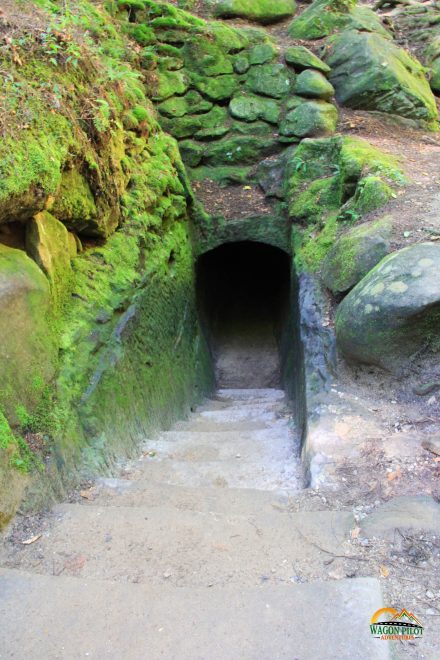 While the Old Man's Cave trail in only a mile long, there are plenty of stairs to go up and down. Terrain-wise, it's not a difficult trail, but you'll want to be in good shape for the elevation changes. This is a trail where you will need to be very aware of your surroundings, especially with children, as you can easily slip off the cliff edges. There are several areas along the path crossing over or next to water, so a towel may come in handy.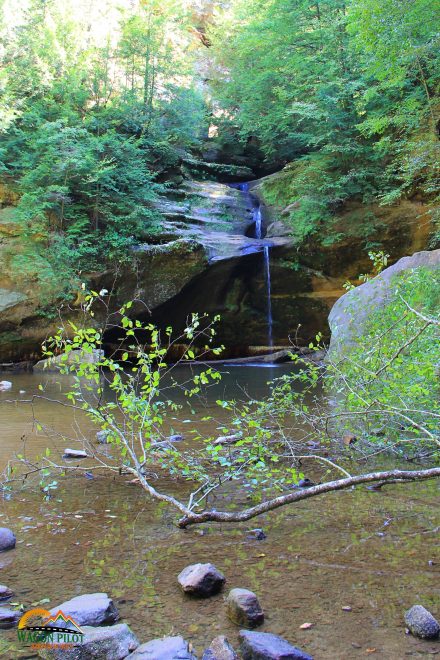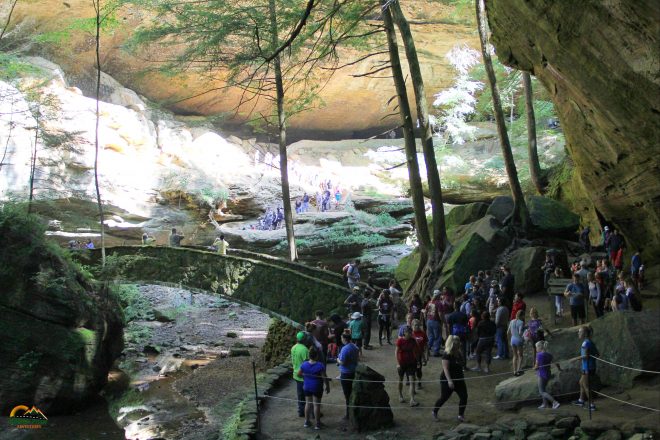 Being very popular, and next to campgrounds, this trail can quickly get packed full of visitors. Plan to arrive early in the morning to make the most of your time. We visited at the end of August and were surprised to see people parking along the roads outside the park after our morning hike.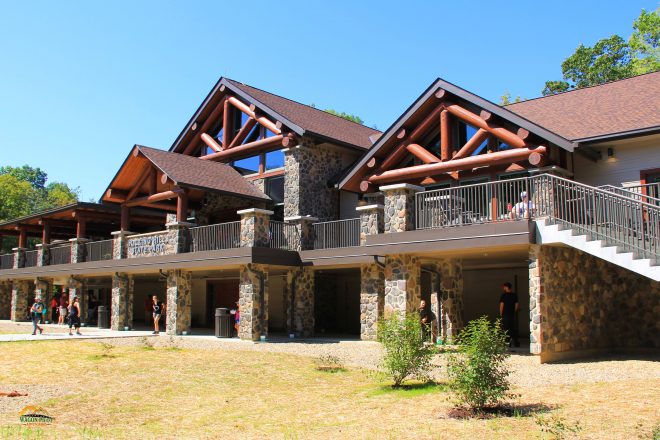 As with other Hocking Hills State Park sites, the trails are open dawn to dusk. Dogs are allowed on the trails, but can be difficult to handle with the tight spaces on the trails on lots of people around. There is a gift shop on the upper level of the visitor center, which has cold drinks, snacks, and frozen treats available.