Located in Ohio's Hocking Hills State Park, the Rock House hiking trail is stands apart for it's unique sandstone cavern formation. At less than a mile, and with only a few inclines and stairs, the Rock House trail is a relatively easy trail for all ages and skill levels. The cavern itself is a natural wonder and the 'windows' offer scenic views from well above the bottom of the gorge.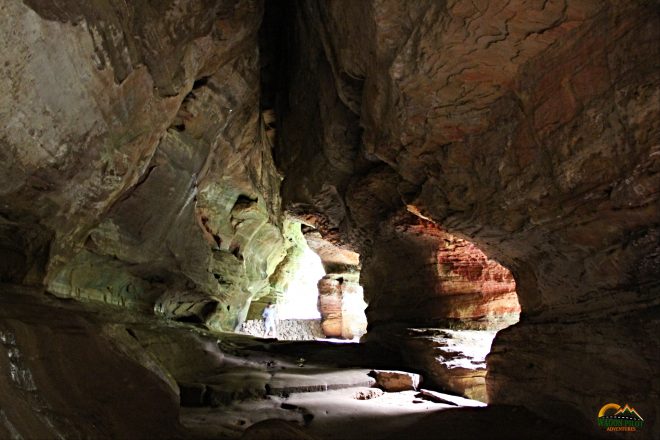 Unlike most Hocking Hills trails, which center around waterfalls, Rock House offers the opportunity to clamber around inside a large cavern. While the hike is somewhat easy, it requires a bit of shimmying to get inside the cave since there are no carved steps, which is a bit of a surprise. Roughly 25 feet high and 200 feet long, you feel a sense of wonder and can imagine Native Americans and early European settlers using this convenient shelter.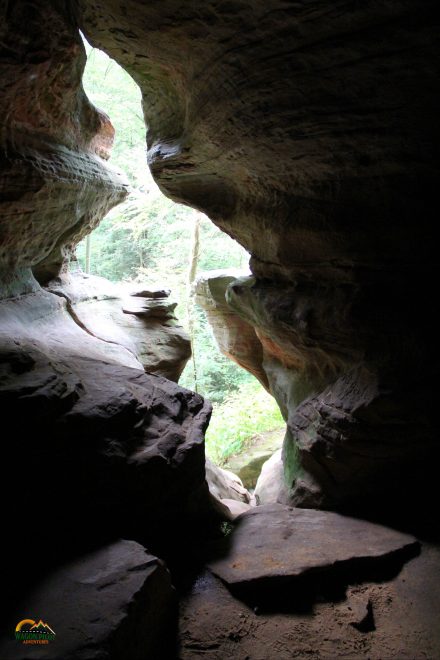 There are fanciful tales of highways robbers, etc. using the Rock House as a hideout, but those are likely from the days when a hotel stood on the grounds near the current parking lot log shelter. There are, however, some large names etched into the rock face near the cavern that do date back to the resort days.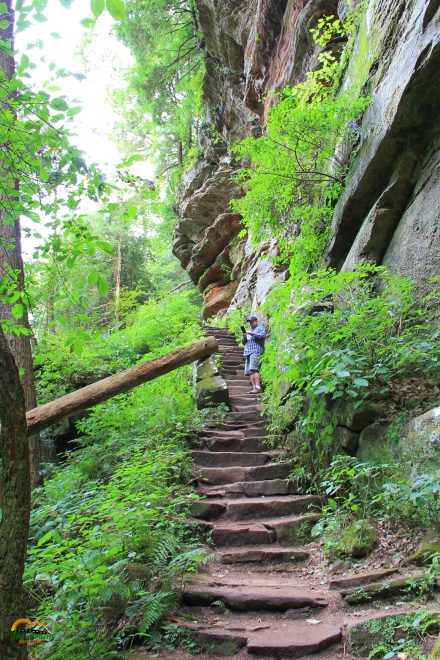 The trail is roughly three-quarters of a mile through the gorge, plus a short extension along the rim above the cavern. There are two parking lots, the second of those placing you a little closer to the cavern. Like other Hocking Hills trails, Rock House is open year round from dawn to dusk. Rustic bathrooms and a picnic shelter are located at the parking area. Dogs are allowed on the trails, but please be considerate of other hikers and keep you pet close on a leash.