Ash Cave is one of the shortest trails in Ohio's Hocking Hills State Park and perfect for families. It is also wheelchair accessible, providing a paved path right up to the cave so all visitors can enjoy the beauty. The cave is more of what you'd call an amphitheater carved into the sandstone. A small waterfall trickles from the top and forms a basin in the sand at the bottom; perfect for kids to splash around.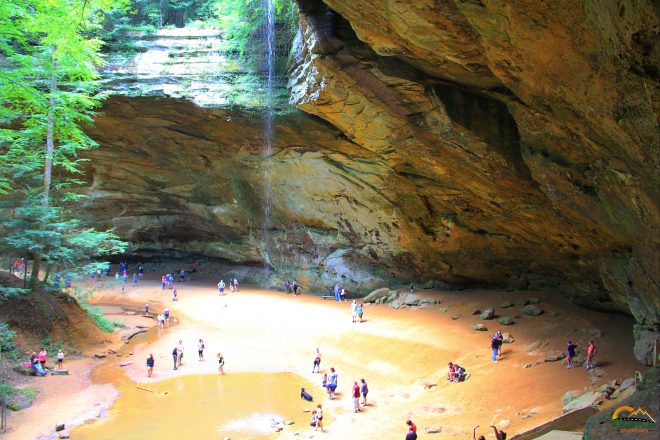 The main gorge trail is only 0.3 miles and is smoothly paved the entire way, ending in a natural flat platform of rock with a perfect view of the cave and waterfall. A short overlook trail takes visitors up onto the rocks opposite the cave for a beautiful of the surrounding area. A set of stairs carved into the rock provided up/down access to the rim trail, which roughly parallels the gorge trail back to the parking area.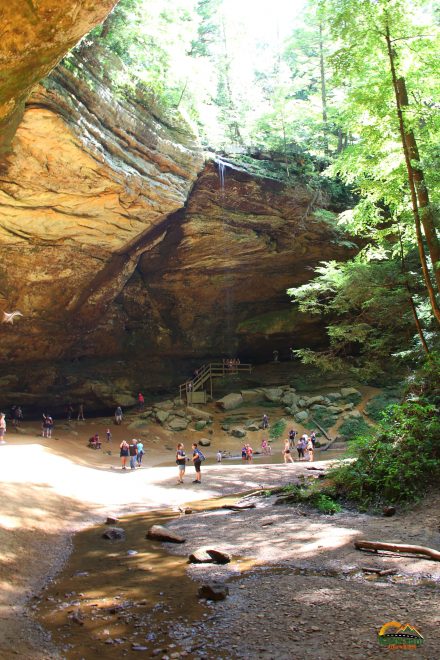 Ash Cave is very popular and will quickly become crowded with visitors. Plan to visit in the morning or evening. The parking lot is located across the street from the trail head. Be careful as walkers use the same road as cars in the lot. There is a picnic shelter near the lot, plus rustic bathrooms on either side of the road. Being only about half a mile round trip, this isn't much if a hiker's trail, but it does connect to others. Cedar Falls is 2.3 miles further along the Grandma Gatewood (Buckeye) trail and hiker's can continue all the way to Old Man's Cave.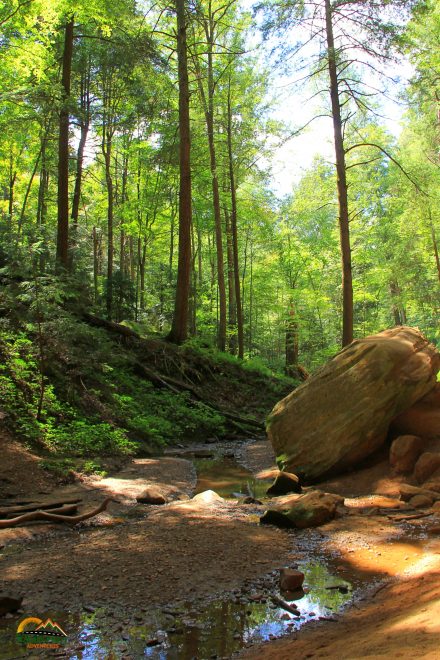 Dogs are allowed on the trails, but might not be the best area for them due to the compact area and water. As with all Hocking Hills State Park trails, Ash Cave is open year round dawn to dusk and there are no fees.