Conkles Hollow is a bit different than the Hocking Hills State Park trails in the area. For one, it is a nature preserve, which means no pets allowed. Secondly, the two trails here provide vastly different experiences. It is a great location for both experienced and casual hikers alike. Being a short drive from the other sites means it is a bit less crowded during busy seasons.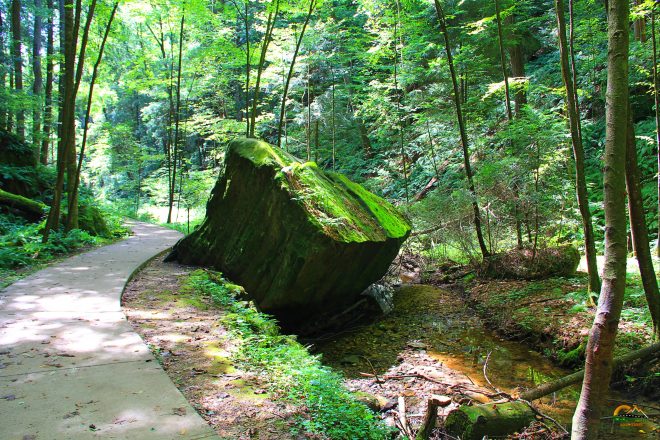 The gorge trail at Conkle's Hollow is an easy trail with some epic scenery. Smoothly paved for most of its length, the trail is wheelchair accessible and some visitors with mobility issues may be able to navigate to the end. Tucked into a deep and narrow gorge, the winding trail follows along a stream and around boulders. The last segment of the trail crosses over the stream and into a hollow shaded by the ubiquitous hemlock trees and cliffs lined with moss and ferns. Tucked into the hollow at the end of the gorge is a pool filled by a trickle of water. The thin rays of midday sun reflect off the water and create patterns on the rock walls while the dripping water echoes all around. It is truly an unique experience.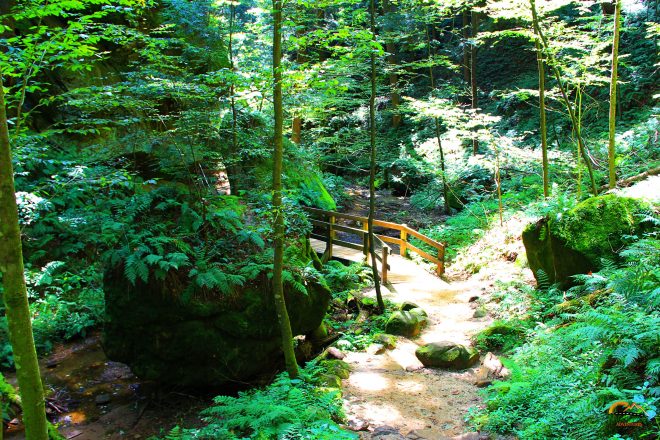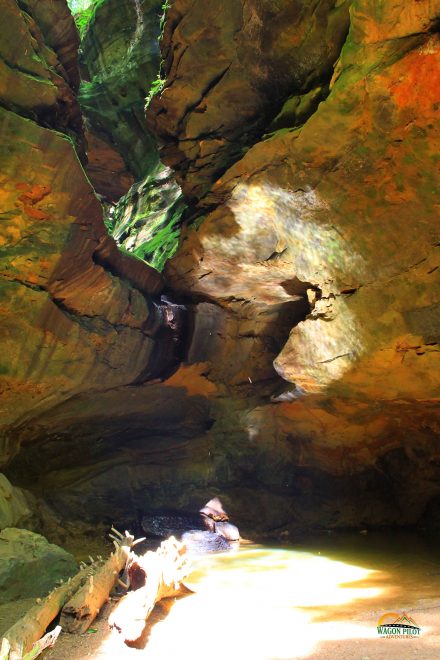 The rim trail provides a very different experience. At two and a half miles, it is a longer hike which offers up spectacular views of the surrounding area from atop the cliffs. The beauty hides danger though, as there are several areas where hikers can easily fall over a cliff edge or into a crevasse. I would not recommend the rim tail to inexperienced hikers or for young children. Sadly, we were too worn out after days of hiking, and a morning at Cantwell Cliffs, to tackle the rim trail.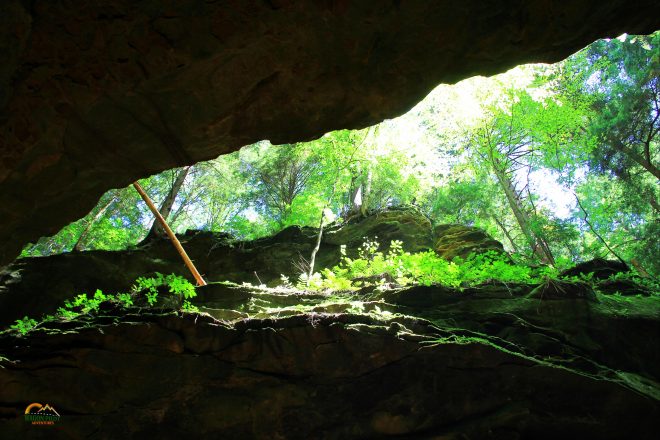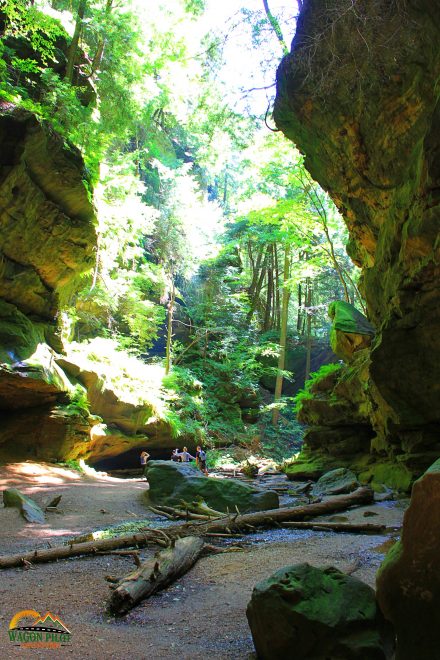 Like other Hocking Hills trails, it is open year round dawn to dusk. Bathrooms are located near the parking area. Conkles Hollow Nature Preserve does not allow pets on the trails. This is a great location to visit while other trails are busy and is a good option for accessible trails.