Hop off Interstate 69, skirt the small town of Alexandria, then hang a left on Florida Road. Keep your eyes peeled as you cruise past farm fields and wide open sky for a sign proclaiming "World's Largest Ball of Paint." Blink and you've missed it. In building next to a small house is one of those oddities that yank some of us travelers right off the highway; roadside Americana.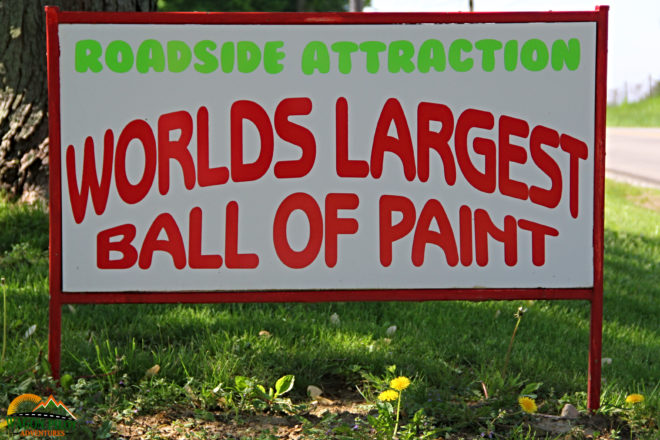 Way back in 1977, nearly a lifetime ago for me, Mike Carmichael and his 3 year old son applied the first coat of paint to a baseball. It was one of those meaningless time wasters he started while working in a paint shop back in high school, and likely never imagined his latest project would become famous.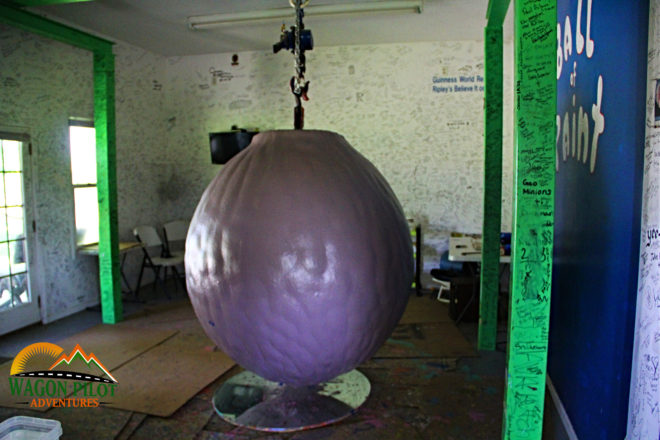 Fast forward to today and that little baseball now has over 26,000 coats of paint and weighs in at a massive 4,000 pounds. So large, in fact, that the roof needs to be raised on its building to keep it off the ground as it continues to grow. Every day, at least one coat of paint is added to ensure it retains the title of World's Largest Ball of Paint.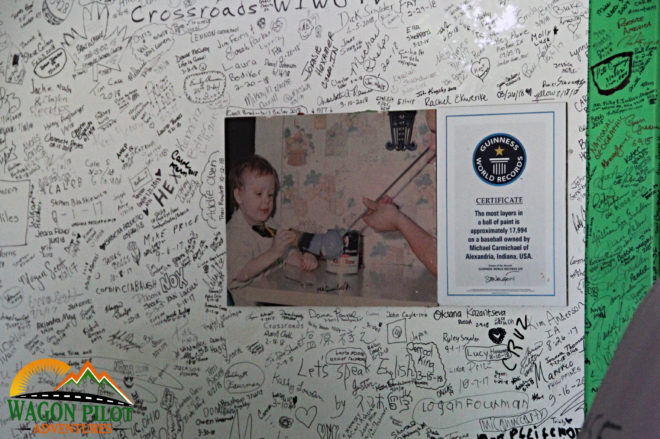 Pictures and autographs of famous visitors line the walls The World's Largest Ball of Paint has appeared on news and late night shows, but mostly it's tourists like us that pop in to take a peek. Give Mike and Glenda a call to see if they will be available for you to apply your own layer of paint to the ever growing orb. You'll even get a certificate to show your friends just how hardcore you are about road tripping the Midwest. Even if they are not home, you can get a glimpse of the paint ball through the windows.
Where to find the World's Largest Ball of Paint
Address: 10696 N. 200 W (Florida Road) Alexandria, Indiana. Only about 10 miles off Interstate 69, just down the road from Alexandria. Call ahead for availability: Mike and Glenda Carmichael 765-724-4088.