Just outside the town of Armada you'll find Blake's Orchard; home of Blake's Hard Cider tasting room. While I have been picking fruit at Blake's with my family for several years, their hard cider operation has been another good excuse to get me over there. Last week I met up with a local friend for lunch and cider sampling and noticed they have made a few changes since I was there last year. Blake's has been producing hard cider for a few years now and slowly spreading their canned varieties to new states recently. I love seeing a local business branch out and continue the success of the family business. However, with success comes changes and the tasting room has seen its share of progress.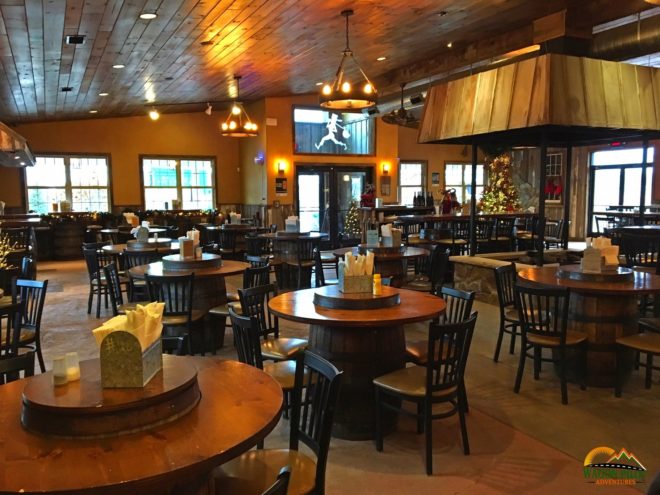 Blake's tasting room is more of a bar with a comfortable lounge area than a traditional tasting room. The tables have plenty of space to gather around with friends, plus there's a little nook with a couch in the corner. A fireplace dominates the center of the room. There is a long bar at the back of the room, which is where we always end up. The space has changed a bit from my last visit, but for the better. A new room was opened at the rear for bottle and souvenir sales, which freed up some space for extra seating.
Drinks at Blake's Orchard Tasting Room

The main motivator for a trip to Blake's is the hard cider. One benefit of going to the tasting room is the variety of ciders you won't find in stores. Around a dozen flavors were on tap. Blake's has also added beer brewing to their operation under the Windfall name. I ordered a sample since I hadn't tried any before. Of the five, only two really had any flavor that stood out; an IPA and stout. Afterwards, I was left feeling disappointed at not having any cider and ordered a Black Phillip.Being Michigan is one of the top craft beer states I can understand the addition, but at the same time I'm not convinced it is the right direction for a brewery doing well with their specialty ciders. I'll give it time.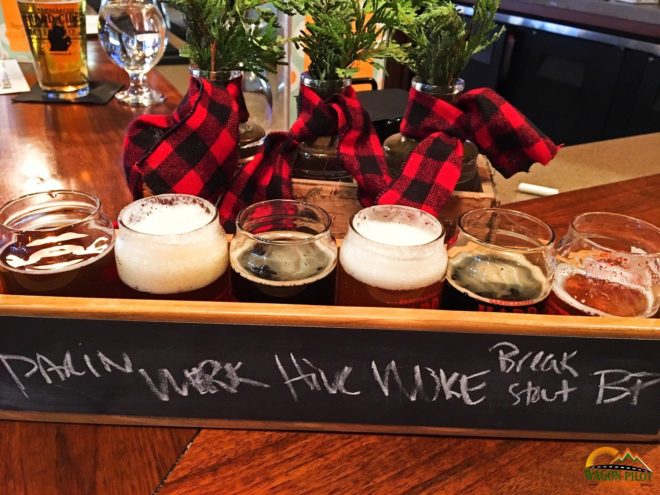 One thing that surprised me was the prices. $6 to $8 for cider and beer pints. I can understand smaller operations being a bit higher, but Blake's is operating on their own property and I can get a pint of their cider at other local joints for $5-6. Blake's also offers a selection of cocktails and wines,which seems more like a business decision than craft brewery passion.I'd really like to see them stick to what they are best at for the long term.
The Food at Blake's Orchard Tasting Room

If drinks are the motivator, lunch is the excuse. Blake's menu has changed a bit some I was last there.Appetizers dominate with a few extra like sliders, salads, paninis, and ribs. A good mix whether you are coming to hang out with friends or stop in for lunch. Prices are on the high side. Chips & Salsa$7, giant pretzel with cheese dip $15, sliders with fries and slaw$12, Caesar salad $10 with $4 extra for chicken.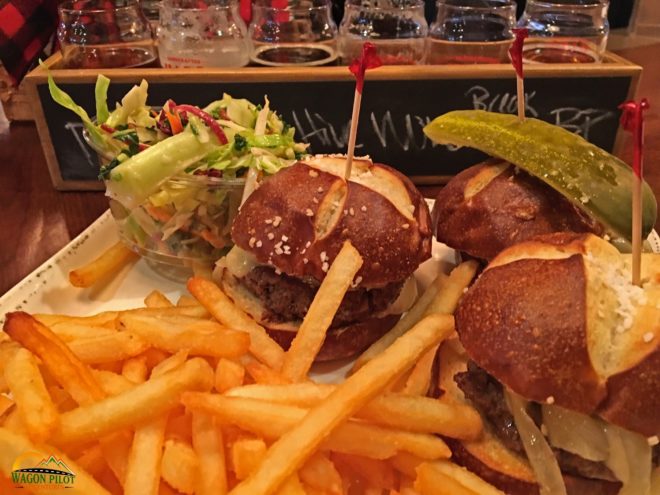 Our Experience at Blake's Orchard Tasting Room

I have a friend in Armada, so Blake's is one of our regular meet ups. Weekday lunches are usually a good time to visit, but things can get crazy during Harvest season at the orchard. Things have returned to their normal rural pace now and there were only a few other people there. We bellied up to the bar and, as mentioned before, I ordered beer samples. My buddy stuck with the usual pint of cider.
We both ordered the sliders for lunch.The three little burgers are topped with grilled onions, apples,Swiss, and cider ketchup and served on soft pretzel buns. In a word:delicious! The flavors work in harmony to elevate these beyond your typical hamburger. The fries, on the other hand, were nothing special. Thin and crispy. Kale and apple slaw. Some things just don't need to be messed with and coleslaw is one. For $12 the meal would have been overpriced, except that the sliders were so darn good. I'll have to return again soon to try some more of the newer menu items.Overall, Blake's puts out quality food and has something for everyone in your party.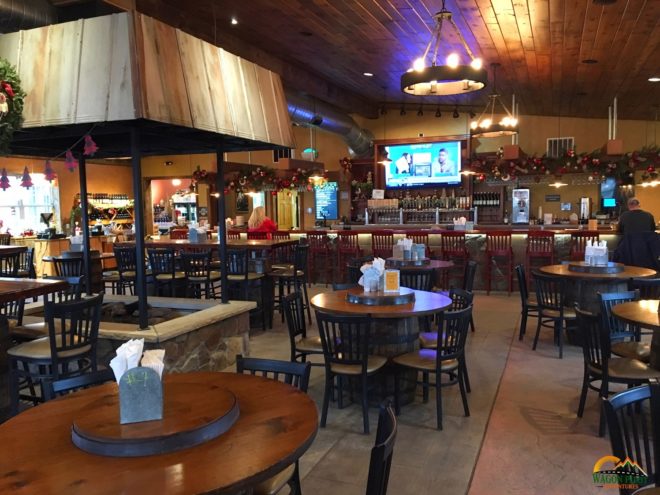 Recommendation: Blake's Cider Tasting Room is a great destination if you are a fan of hard ciders. With several varieties, it never gets boring. The food is a bit on the pricey side, but good quality. Lunch is the best time for a quiet meal, while weekends and some weeknights can get busy with larger groups and special events. Avoid going during Harvest season as Blake's is a hugely popular destination for apple picking and family events.