While I'm entrenched in the camp of keeping meals simple and no fuss, there are times when the most basic dump and go recipes need a bit of help. One such Midwest classic which falls into this category is the tater tot hotdish. This casserole is often cobbled together with cans of cream soups and frozen veggies, which I have found doesn't do it justice. I spent some time looking through dozens of variations and experimented to come up with a better version that wasn't too over-complicated and resulted in a much more satisfying hotdish.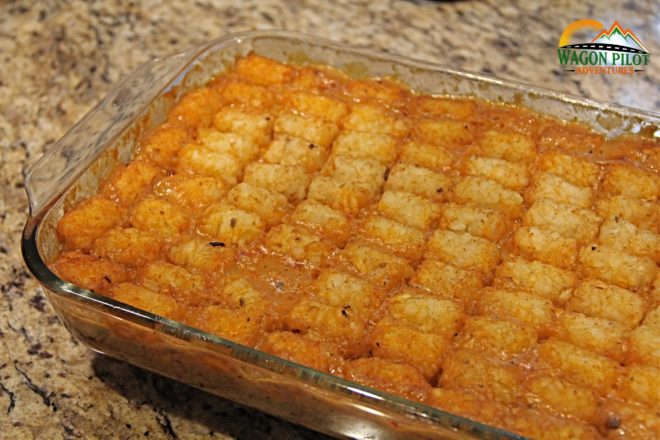 The first step was to eliminate the canned cream soup concentrate. While I love it in my green bean casserole, it felt is just too heavy in this application. I replaced it with a basic pan sauce, while sticking with the frozen vegetables. I also played around with the spices to bring in a little more depth of flavor and leave it open to personal interpretation. The end result is a bit more cooking time in front of the pan, but much more flavor in the final casserole. Even my daughter, the pickiest child I've ever known, enjoyed it.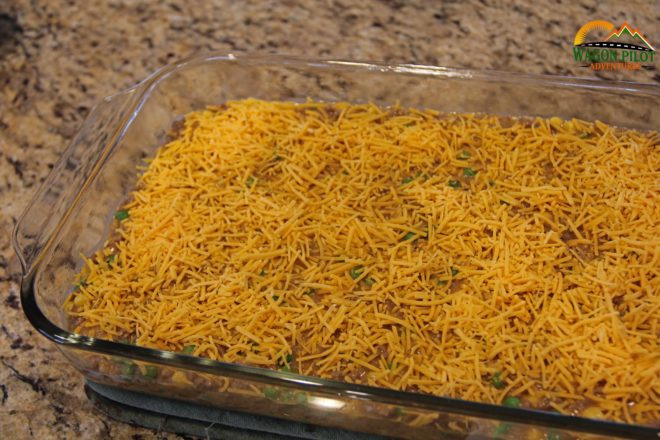 Notes: Use your favorite frozen veggies in the hotdish. Also, as with most of my recipes, adjust the spices to create your own flavor profile. Fresh mushrooms can also be added, but make sure to saute them in the beginning with the onions and beef to cook off the excess moisture. If you have lactose issues, replace the milk with equal amounts of chicken broth/stock and leave out the cheese. Add an extra tablespoon of flour if skipping the cheese.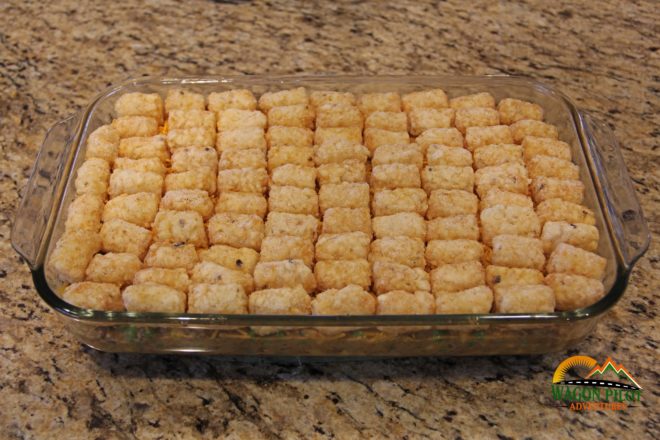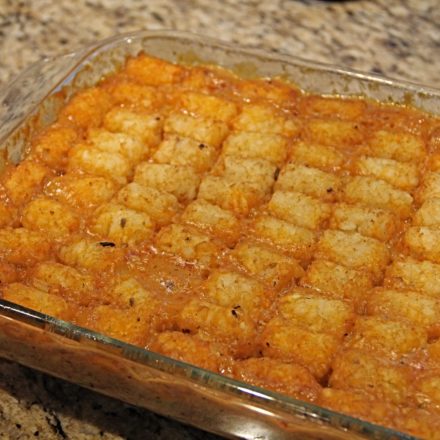 Tater Tot Hotdish
This recipe elevates the classic tater tot hotdish to a truly delicious casserole with a few simple tweaks.

Ingredients
1.5

lb

85% lean ground beef

1

medium

Onion, diced

2

tsp

kosher salt

4

cloves

garlic, minced

2

tsp

dried thyme

2

tsp

paprika

1

tsp

black pepper

2

TB

butter

1/4

cup

flour

1

cup

milk

1.5

cup

chicken broth

1

TB

soy sauce

1/2

cup

grated Parmesan cheese

1

cup

shredded Cheddar cheese

about 4oz

1

cup

frozen corn

1

cup

frozen peas

1

bag

frozen tater tots

2lb bag
Instructions
Preheat oven to 400F. Lightly grease a 13×9 inch casserole dish and set aside.

Saute ground beef, diced onion, and 2 tsp salt in Dutch oven over medium-high heat for 15 minutes or until most liquid has evaporated.


Reduce heat to medium. Create an open spot in the middle of the pot and add garlic, spices, and 2TB butter and cook for 1 minute. Add flour and cook for 1 more minute.


Add milk, chicken broth, and soy sauce, scraping up and and browned bits on the bottom of the pot. Bring to a simmer for approximately 5 minutes to thicken.


Remove pot from heat and stir in grated Parmesan cheese. If needed, add salt and pepper to adjust flavor. Stir in frozen vegetables, then pour mixture into casserole dish.


Sprinkle shredded Cheddar cheese over top of mixture, then line up frozen tater tots in rows to cover entire dish. Bake in oven for 35 to 45 minutes until mixture is bubbling and tater tots are golden brown.


Remove from oven, then let rest 5-10 minutes before serving. Top with extra cheese, ketchup, or hot sauce for an added kick.