Located on the shore of Lake Michigan, tiny Glen Haven began life as a small lumber and fishing port in the mid-1800s. The little outpost has seen several industries come and go over the years; from canning local fruit to driving tourists through the sand dunes. Today, it is part of the Sleeping Bear National Lakeshore and provides visitors with a glimpse at rural Michigan life during the past century and a half.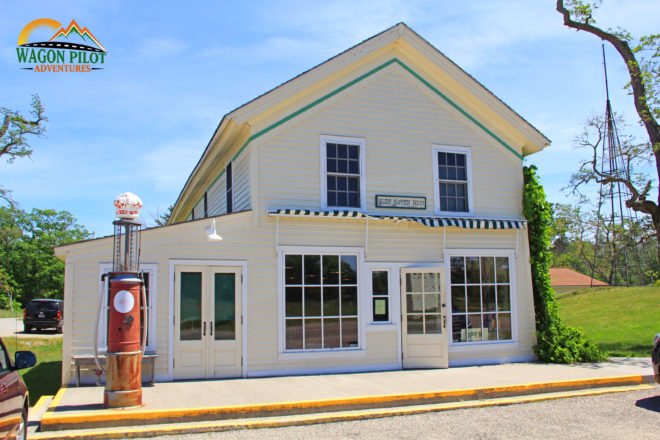 Turning off the main road, just north of Sleeping Bear's famous dune climb, you'll find the remnants of a sleepy little town. A few houses, blacksmith shop, and general store sit across the street from an old Inn dating back to 1857. After other businesses petered out, the National Park Service bought the land and operates it as an interpretive destination. Highlights include a few old fishing boats located inside the former fruit canning building; as well as a larger fishing boat outside. Just beyond is the shoreline with just enough beach for a stroll or to let the kids play.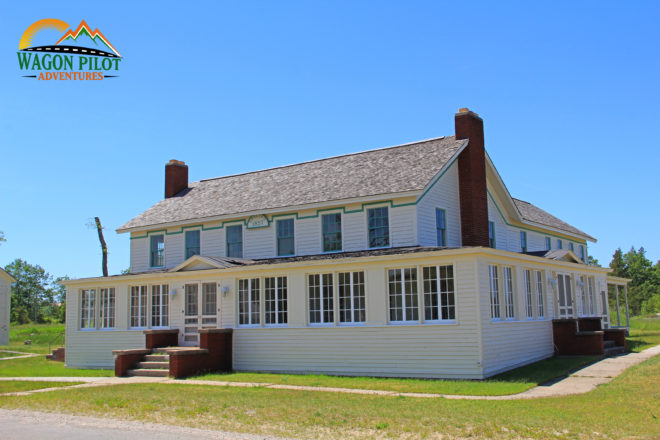 The D.H.Day General Store offers a few souvenirs and information about the history of the area. The potential for a small cafe for tourists to grab lunch or a cold drink has sadly been overlooked. Be sure to pack a lunch or snacks for your visit. Wander a little further down the street and watch a blacksmith demonstration in the old barn, then head over to the Glen Haven Canning Co. building. Inside you'll find an excellent collection of smaller watercraft which plied the Great Lakes along with some displays. Knowledgeable staff can answer questions and pass along a bit of history.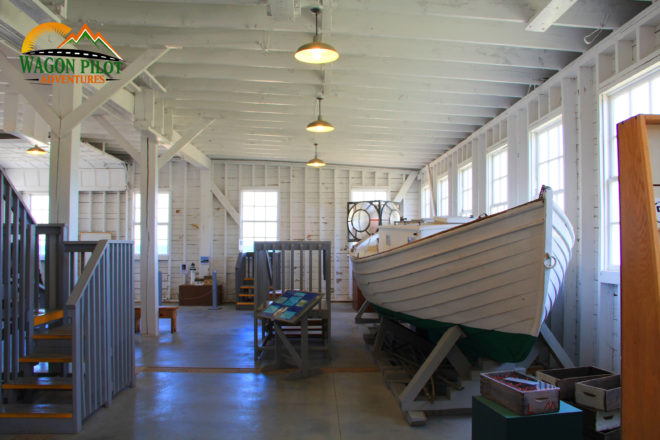 The Sleeping Bear Point Coast Guard Station Museum offers a close up view of an important part of Great lakes history. While lighthouses are always on tourists' must visit list, other Coast Guard and U.S. Life-Saving Service buildings are often overlooked. The larger building was where the Coast Guard members lived and is open for touring. However, where we found more interest was the boathouse. Inside visitors learn about how the boats were outfitted and the system of rails used to move the craft out for a quick launch when sailors were in need of help. A type of small canon, the Lyle gun, was used to fire a rope to the ship to aid in getting people off of the stricken ships. A demonstration of the canon takes place in the afternoon on the beach.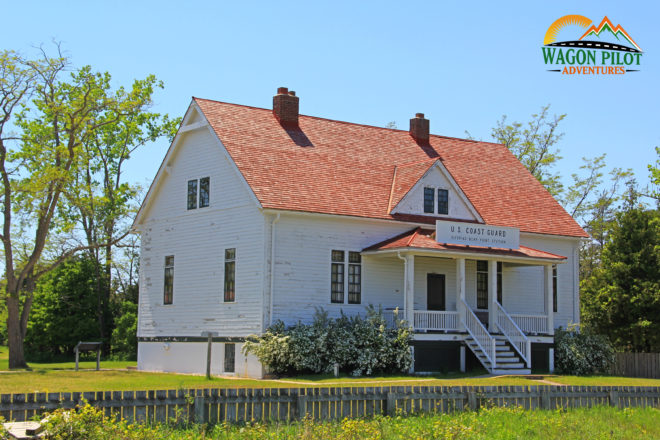 Restrooms and parking are located between the General Store and Cannery buildings. There is also parking near the Coast Guard station. I recommend starting your visit to the Sleeping Bear Dunes National Lakeshore at the Philip Hart Visitors Center located in Empire. Here you can purchase a vehicle pass and find plenty of information on the area. They also have restrooms, a large gift shop, and displays of native flora and fauna. Visit their website for more information and the latest news at sleepingbeardunes.com