Frankenmuth has a wide variety of family friendly accommodations to choose from. From basic camping and cabins to hotels with water parks, visitors will find something to fit both their budget and favorite activities. Here are a few of our recommendations.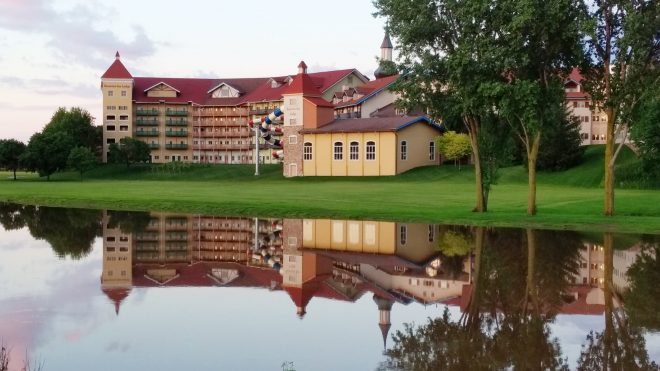 Family Friendly Frankenmuth Accommodations
The most popular Frankenmuth hotel for families is easily Zehnder's Splash Village. The hotel sits at the edge of downtown and has been constantly upgraded over the years. The water park has pools, a lazy river, a variety of slides, and more. Kids ranging from toddlers to teens will find activities to fit their interests. A breakfast buffet is offered as part of an overnight package.
The Bavarian Inn Lodge embodies the classic Old World German feel of Frankenmuth. This huge hotel features four pools with two water slides, a huge arcade, and an 18 hole indoor mini golf course. The lodge also has both casual and sit down dining restaurants with everything from classic German cuisine to pizza. Perfect for when you want to lounge around the hotel and relax. The Lodge is within easy walking distance of downtown and shuttle service is offered, too.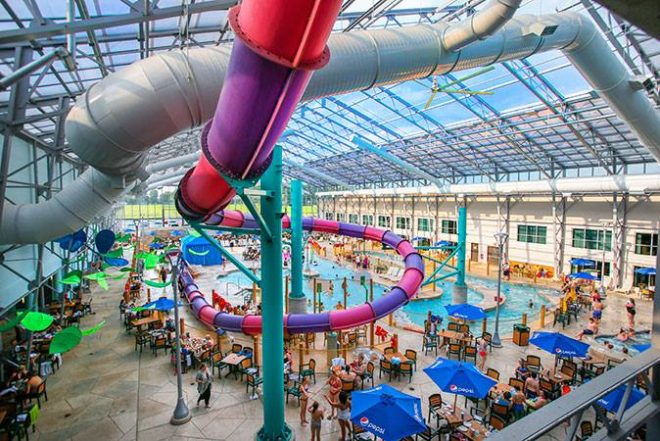 Along Main Street you'll find several popular chain hotels, which offer more affordable rates and easy access to shops and restaurants downtown. A few of the hotels feature larger rooms and suites for your family to spread out. The Fairfield Inn and Suites has been one of our favorites for larger rooms and affordable prices downtown. The Holiday Inn Express & Suites is the newest property; located right across from the River Place shops.
Camping is available March through December at the Jellystone Park Camp Resort. Bring your tent, RV, or rent one of their cabins. The site offers indoor and outdoor pools, campfire pits, and a mini golf course. A few miles south of Frankenmuth is the Pine Ridge RV campground.
Well, that should get you started on your Frankenmuth family vacation plans. Click here for our favorite indoor and outdoor activities in Frankenmuth for kids. And read this article for dining recommendations for even the pickiest of eaters and find the best treats.