Rolling into the edge of Milan, Ohio, I hang a right on a quiet side street. To my surprise, the Thomas Edison Birthplace Museum blends right in with the neighborhood. No big signs, no parking lot, no tour buses. Stepping out of the car, I had more a sense of stopping by a friend's house than visiting a museum. Indeed, the Edison Birthplace is just that, the original small home and a neighboring house which serves as the office.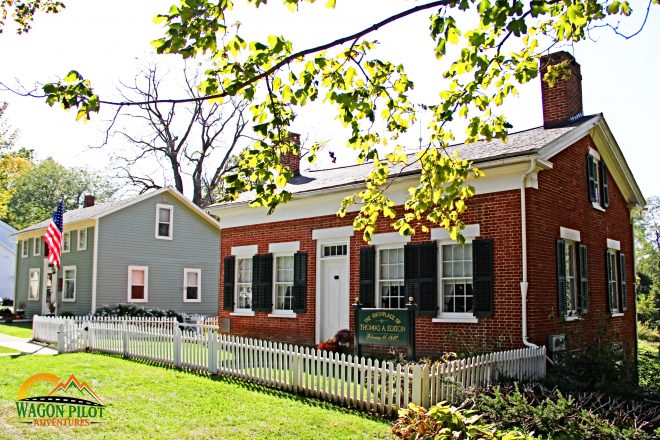 ***Disclaimer: I was provided with a free tour of the Edison home through cooperation of the Museum and Lake Erie Shores & Islands visitor bureau. Honest opinions, as always, are my own.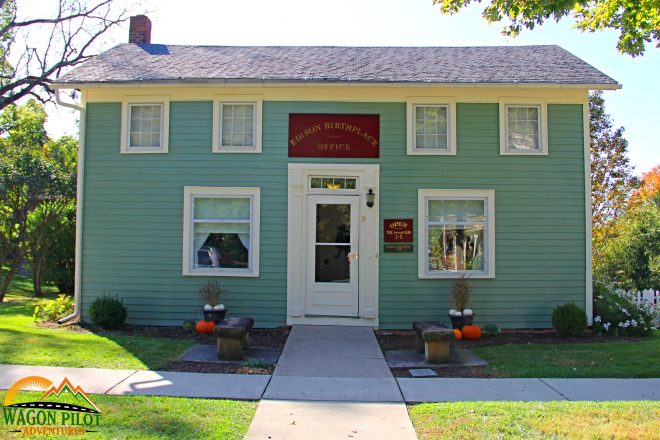 Thomas Alva Edison was born in Milan, Ohio in 1847. His parents had immigrated to this small town from Ontario and his father set up shop as a roofing shingle maker. The Edisons built the unassuming 1 ½ story brick home, which overlooks what had been a major shipping canal in the 19th century. The youngest of seven children, Thomas spent his first seven years in this house before moving to port Huron, Michigan with his parents.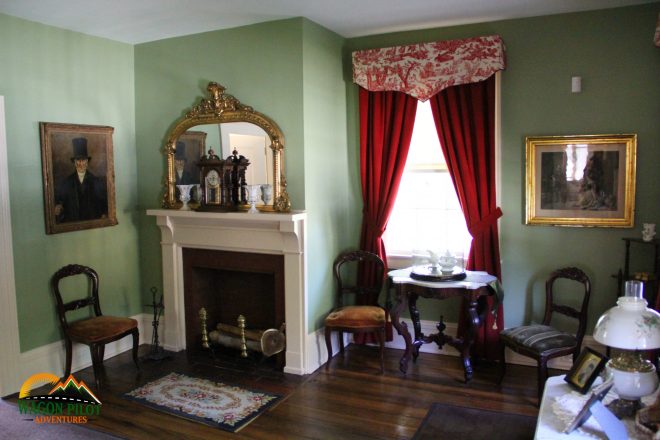 While nothing extraordinary happened in Thomas Edison's early childhood in Milan, it retains a family connection to this day. His sister Marion, who had married and stayed in the area, repurchased the old family home in 1894. After Thomas' death in 1931, his wife and daughter began transforming the home into a place where the public could visit. It finally opened as a museum in 1947, one hundred years after he was born. Today, family members serve on the board of the Edison Birthplace Association, which manages the museum.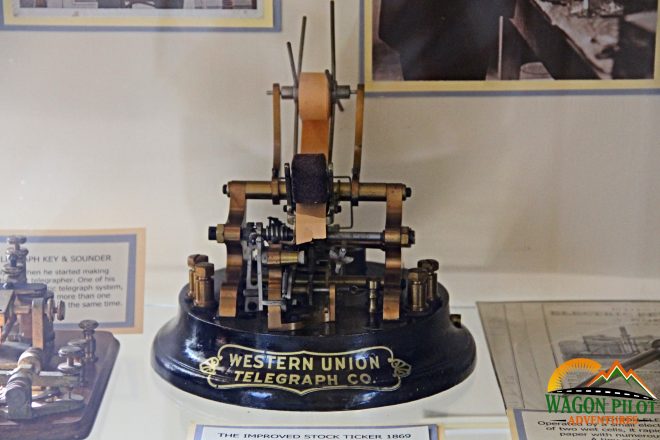 Though small, the Thomas Edison Birthplace museum is full of history about the great American inventor. Visitor begin in the home next door, where tickets are purchased. The docent there begins the journey with a 15 minute or so intro to Edison and his work. The small living room is lined with examples of his inventions, such as working phonographs, and some pictures. From there, a second tour guide takes the group to the Edison house.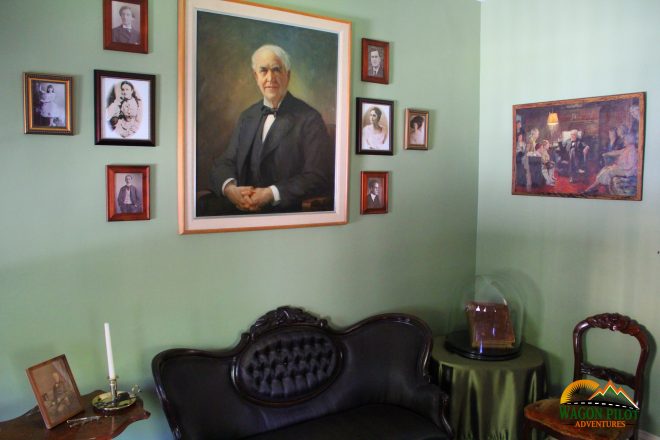 Now, I've been to other Edison sites and will admit I was completely unprepared for just how much I would learn at the museum. I've been through reconstructed labs in Greenfield Village, toured his home in Florida, and pondered whether the test tube in the Henry Ford Museum really contained Edison's last breath, but the expertise of the tour guide floored me. It may be a small house, but it is packed with history and the knowledge of their guides. You may want to brush up on your Thomas Edison history a little before visiting so that you absorb a lot more information at the museum.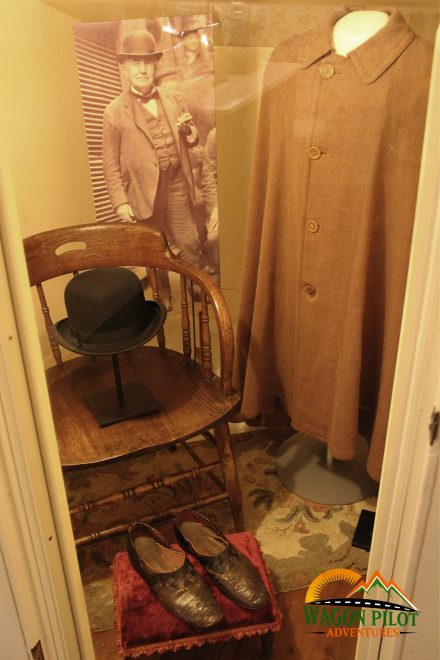 Thomas Edison Birthplace Museum Visitor Information
Museum hours vary throughout the year. It is closed on Mondays and for the month of January. Tuesday through Sunday openings and hours vary by season. Check the official website for details.
Museum admission ranges from $5 to $9 and includes a 15 minute preview and 45 minute tour of the Edison home.
Due to being an historic property, the small home and office area of the adjoining building are not wheelchair accessible. It is also not a great place to visit with small children due to cramped areas and irreplaceable historic artifacts.
Find directions, current prices, and special events listed on the official Thomas Edison Birthplace Museum website.