Frankenmuth may be famous for it's family style chicken dinners, but there are also several other delicious options to keep the kids happy and well fed during a visit to Michigan's Little Bavaria. Whether you're in town for the day or spending a few nights, there is a range of restaurants to choose from. And let's not forget the treats! Plenty of fudge, ice cream, and baked goodies to keep everyone riding on a sugar high. Here are some recommendations for pleasing even the pickiest of eaters during your Frankenmuth visit.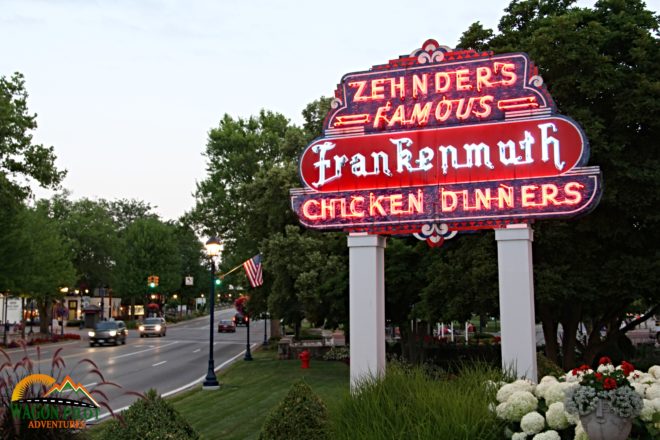 Breakfast in Frankenmuth
Hotel Breakfast – A few of the chain hotels offer a free breakfast as part of your overnight stay. Zehnder's Splash Village has an add-on for a delicious breakfast buffet. You can always stash some breakfast supplies in your hotel fridge for a quick start to your day.
T. Dub's Restaurant – A straight-forward casual eatery located on Main Street serves up classic breakfast fare at a decent price.
Fast Food – On the north side of town you'll find options, such as McDonald's and Tim Horton's, for a quick and kid friendly bite to get your day going.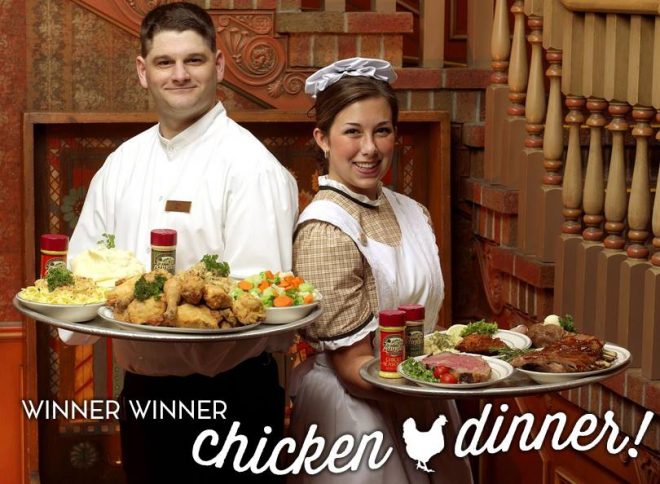 Kid-Friendly Lunch and Dinner Options in Frankenmuth
Zehnder's and Bavarian Inn – What would a visit to Frankenmuth be without one of the famous family style chicken dinners at Bavarian Inn or Zehnders? There are many kid-friendly options to choose from in the appetizer and main courses to keep even the pickiest of eaters happy. And, of course, each meal ends with a dish of ice cream. Both restaurants also offer al a carte dining for a quicker meal and less crowded dining room.
T.Dubs – For straight forward kid fare, T. Dubs on Main Street offers sandwiches and pizzas, plus children's menu options. It's a bit noisy, perfect for kids, but can get crowded during busy times of the year.
Frankenmuth Brewery – While they brew some seriously good craft beer, the Frankenmuth Brewery is set up more as a nice restaurant atmosphere than a bar. Here you'll find a better grade of sandwiches, pizzas, BBQ, etc. plus a kids menu to keep all taste buds happy. Patio seating overlooking the Cass River is open during warmer months. This is a very popular restaurant and is often busy during dinner hours.
La Crepe du Jour. – Grab a savory crepe for a light lunch while strolling the River Place shopping area. They feature a variety of fillings from bratwurst and sauerkraut to chicken Cordon Bleu. Don't worry, there are basics like ham and cheese or pepperoni pizza crepes, too.
Pasty Haus – Large variety of classic Michigan pasties for dine in, carry out, or even take home a few frozen pasties. The Pasty Haus also specializes in Bubble Tea and ice cream. Located in the River Place shopping area.
Fast Food – Several chain eateries, such as McDonald's, Taco Bell, and Subway are located on Main Street just north of the downtown area. The local Lazy Dog Pizza Co. has a great selection of pizzas, salads, wings, and appetizers; delivery available.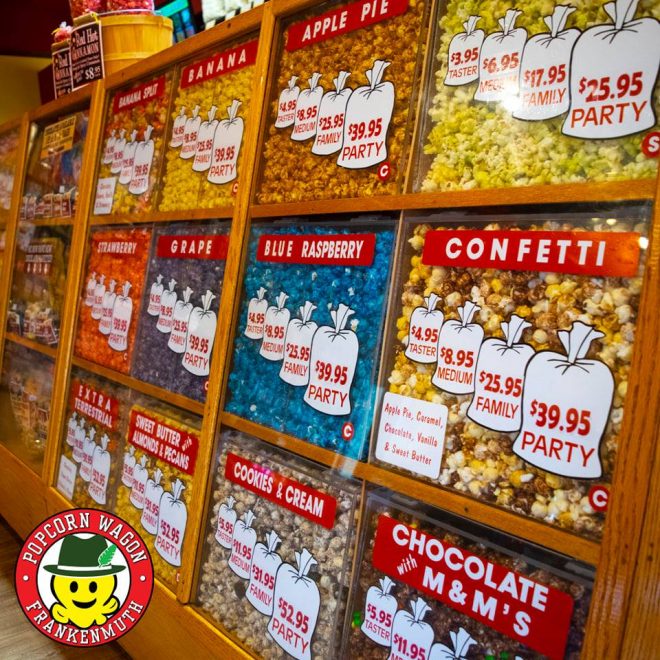 It's All About the Treats in Frankenmuth
There are so many little places to duck into for a delicious treat in Frankenmuth! The two areas where visitors will find plenty of options are along Main Street and in the River Place shopping area on the south side of the Cass River. Here are some of my top picks.
Main Street Treat Shops
Kernel Benny's Popcorn – One of the newer shops in town, Kernel Benny's has won me over with their decadent popcorn flavors. From basic sweet kettle corn creations like Muth Munch, Creamsicle, and Wedding Cake. They have samples out so you can try before you buy. You'll also find a few baked goods, cold drinks, and coffee. Benny's is just on the north end of downtown in a little old house.
Frankenmuth Fudge Kitchen – The large building anchoring what I call the Sugar Corner, the Fudge Kitchen has large front windows to watch the fudge being cooled and cut on marble block tables. If that's not enough, the smell of the hot fudge will pull you in. Choose a few slices of your favorite flavors to take along.
Jaami's Ice Cream and Treats – On a hot day, step off Main Street for a chilly ice cream cone. Jaami's features dozens of flavors in both hard hand-dipped ice cream and soft serve with flavor stripes. Sundaes, milkshakes, and flurries (ice cream mixed with toppings) are also available.
Frankenmuth Taffy Kitchen – Watch traditional taffy being pulled before in this little shop. In addition to several flavors of taffy, they also make brittles, roasted candied nuts, and fudge.
Zac and Mac's Chocolate Haus (Main Street and River Place Shops) – Decadent handmade chocolates are the specialty here, you shouldn't be surprised to also find fresh made fudge.
Rao's Country Store – Appealing to both kids and adults, Rao's sells all sorts of classic candies you haven't seen since you were a kid. It's all in bulk, so choose a few of each type that catches your eye.
River Place Treat Shops
Popcorn Wagon – No frills popcorn shop (not actually a wagon) offering more than forty unique flavors and combinations.
Cherry Republic – Started as a small shop near Traverse City, the Cherry Republic features everything with cherries. Cherry pop, cherry mustard, chocolate covered cherries, cherry BBQ sauce, cherry licorice…. Well, you get the picture. They often have samples of their popular treats out for tasting. I always come out of there with something interesting.
La Crepe du Jour – This unique eatery has several creative combinations of crepe fillings for your sweet tooth. S'Mores, banana and Nutella, and Key lime Pie just for starters. Beverages range from juice boxes to fancy coffeehouse drinks.
Sugar High Bakery – In the mood for a cupcake? As the season seven winner of Food Network's Cake Wars, this full service bakery knows their way around the oven. You'll find a case full of several unique and classic cupcake flavors to drool over. They also offer Italian gelato.
There you have it, everything and anything to keep your family's tummies full and happy while visiting Frankenmuth. Click here to read my recommendations on fun activities for kids and here for a list of family-friendly accommodations.