The Fort Wayne Children's Zoo covers 40 acres just outside the downtown area. It may be centered around kids, but it is certainly a great zoo for all ages. Our family was hosted for a day in Fort Wayne and the Children's Zoo was easily the highlight. With roughly 1,000 animals to visit in four themed areas, your family will be occupied for hours. In addition to the usual animal habitats, here are ten fun and unique experiences to enjoy at the Fort Wayne Children's Zoo.
Note: Tokens for rides and activities cost $1 each.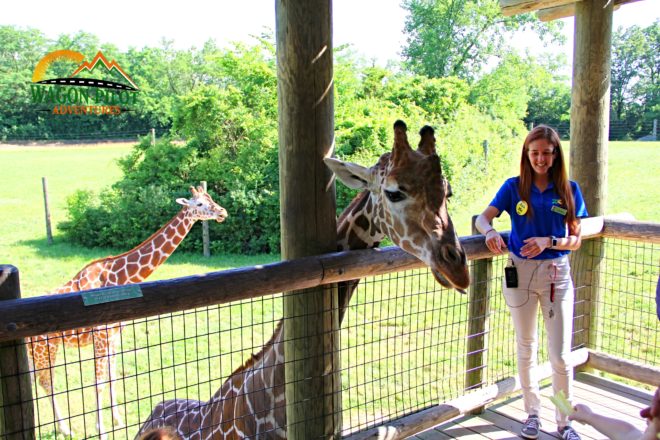 Giraffe Feeding – Get up close a personal with these gentle giants. From an elevated platform, visitors can purchase lettuce leaves for 1 token each to feed the giraffes. The friendly giraffes stick their huge heads right over the railing, waiting for their snacks. It was exciting to be that close to such a large animal. They quickly snatch up the leaves, but watch out for their long tongues!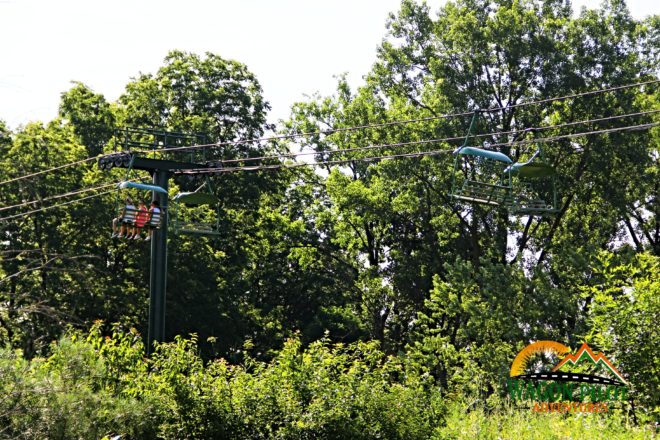 Sky Safari Ride – Hop on a ski lift and go soaring over the zoo's Africa area. Below you'll see giraffes, zebras, and other animals in their savanna habitats. It's one of the most unique ways to catch a glimpse of the animals. Tips: Be sure shoes and other items are secure. There is a 350lb weight limit on the chair lift. There is a 2 token charge for the sky ride.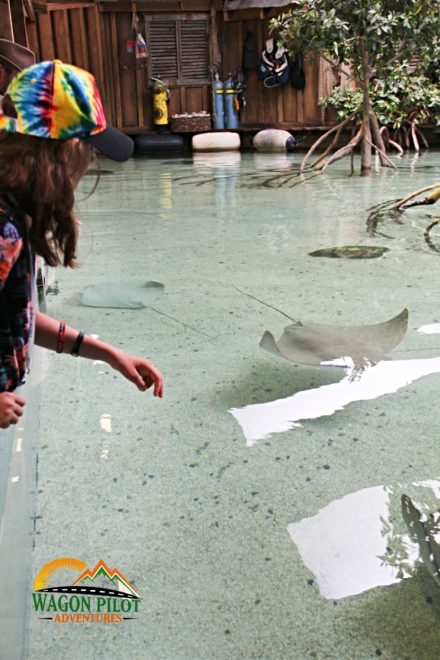 Stingray Bay Touch Tank – Visitors can dip their hands in the water and gently touch the stingrays as they glide by in the low-sided tank. Both kids and adults will have fun waiting for one to swim by and make contact. Don't worry, their stinger barbs have been trimmed off. The tank sides are low enough, plus there are Plexiglas windows, for guests who just want to watch the stingrays. What do you think their skin feels like? Rough, slimy, smooth? I won't spoil it for you!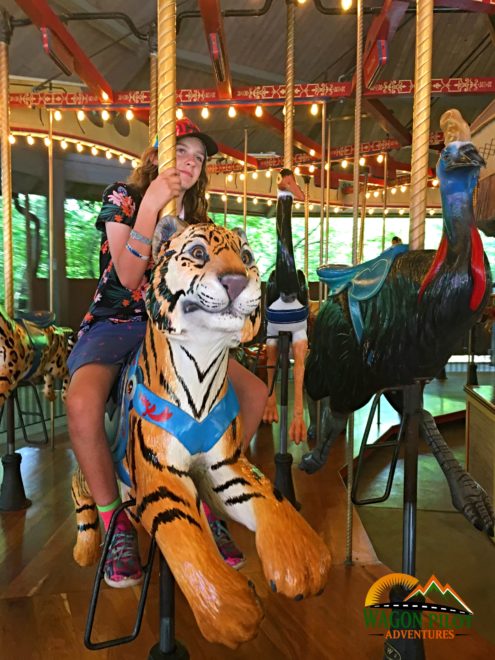 Endangered Species Carousel – This classic merry-go-round is features beautifully carved and painted animals. Riders will have fun choosing their favorite animal to sit on or grab one of the colorful bench seats. We found the ride itself to be a good length compared to others and worth the 2 token fee.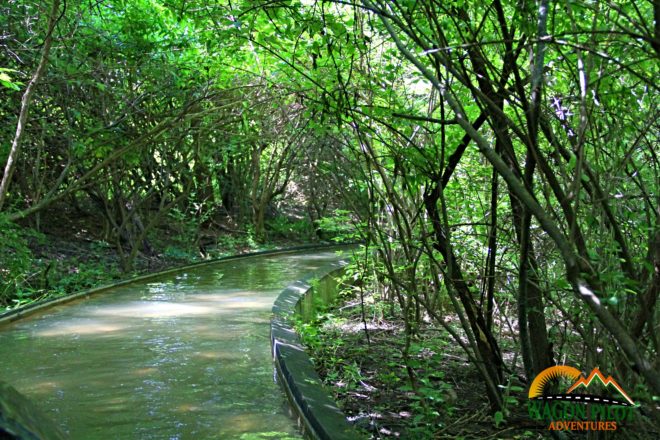 Crocodile Creek Adventure Ride – Climb aboard the log flume ride for a leisurely cruise through the zoo's Australian outback. Along the way you'll see kangaroos, dingoes, and other animals in their habitats. It's also a great place to catch some shade and give kids a chance to rest on hot days. The ride costs 2 tokens and can seat 2 adults plus 1 or 2 small children.
Z.O.&O. Railroad – Have a seat and relax while the scaled down locomotive chugs around the zoo's Indiana Family Farm and around the lake. Board the train near the entrance to the Australian area. There is a two token fee for each rider.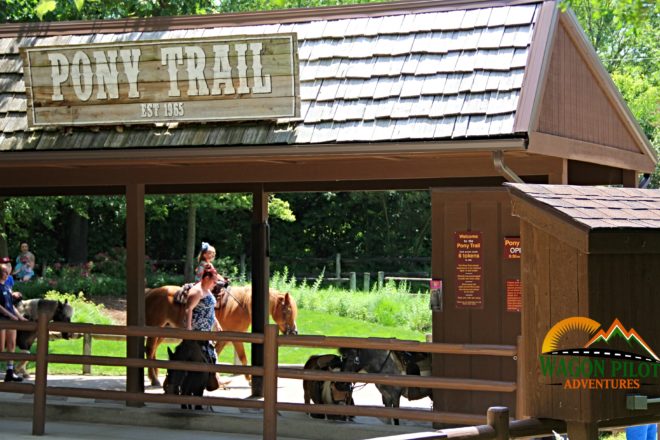 Pony Rides – Pony rides were not something I was expecting to see at the zoo, but it makes perfect sense. For a 6 token fee, kids 12 and under can take a ride on these little horses. Parents are welcome to walk beside, which I recommend for younger children.
Feed the Goats – In the Indiana Family Farm area, guests can purchase goat food. This is a great hands-on activity for younger kids to get up close to an animal they may be familiar with already.
Sea Lion Feedings – Twice each day, at 11:30 and 3:00, zookeepers feed the sea lions and have trained them to interact and perform tricks. Visitors can gather at several points and watch through the windows. While they are not eating, the sea lions are still fun to watch as they dive and swirl around their large habitat.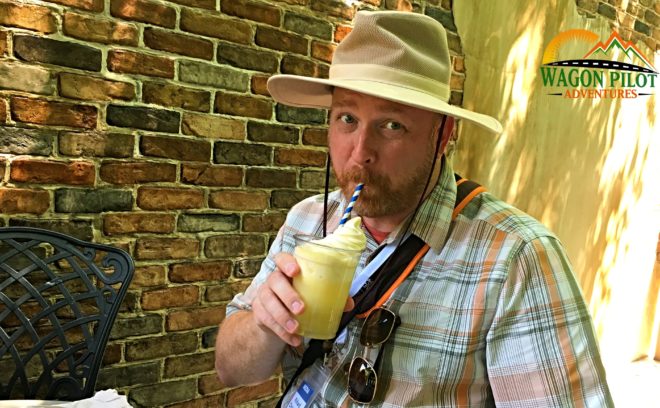 Dole Whip – Disney World fans rejoice; there is another place to find the infamous frozen pineapple treats. At Matilda's in the Australian area, guests can order their treat in a cone, waffle cone, or as a float with pineapple juice. The soft serve comes in pineapple, raspberry, or swirl. Tip: Look for quiet, shaded seating off to the right of the building.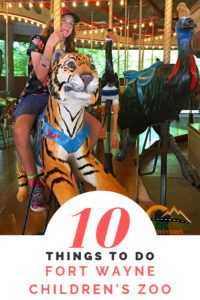 The Fort Wayne Children's Zoo is one of the country's top rated zoos with roughly 1,000 animals spread over 40 acres. The zoo is easy to get around and small enough to easily manage with young children. For more information on parking, tickets, and more visit their official website.