A few blocks off Corktown's Michigan Avenue strip is a cozy restaurant offering up elevated classic American flavors. The Red Dunn Kitchen, located on Trumbull Avenue in front of the renovated Trumbull & Porter Hotel, serves a diverse menu for breakfast, lunch, and dinner. I stopped by for a relaxed lunch with friends on our way to Two James Spirits.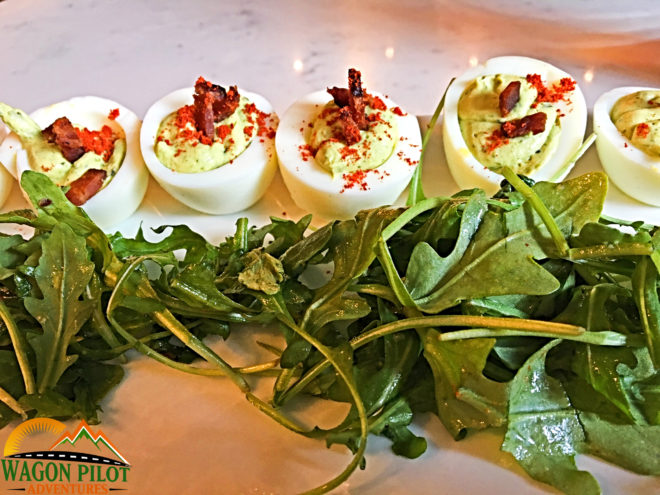 Red Dunn Kitchen features a casual dining room with an industrial design flair; well lit by a wall of floor to ceiling windows. A large bank of windows allows diners to see into the kitchen. While interesting, veterans of the food service industry may not enjoy the view of a basic production kitchen. In warmer months, guests can choose to eat outside. At the front of the restaurant is a short bar with around a dozen seats and a few curved booths. A comfortable space when you want to grab a drink and appetizers with friends.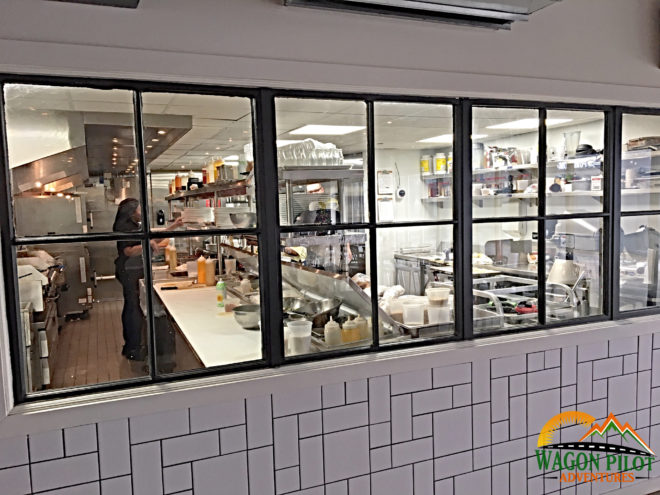 The focus of Red Dunn Kitchen is elevating classic American fare through quality ingredients and better cooking techniques. The menu is somewhat limited with enough variety for to satisfy everyone on your party. Sandwiches, salads, and a meat-centric dinner menu are rounded out by eclectic appetizers.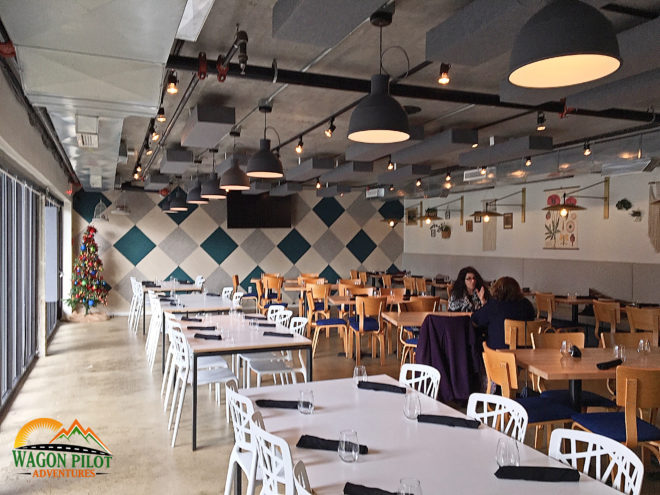 We started with an order of wasabi deviled eggs, which gives a hint at the direction Red Dunn takes in terms of elevating flavor. A simple ingredient, wasabi, creates a refreshingly unexpected change. I followed this with a braised short rib sandwich. The short rib itself was succulent and full of flavor, but the real story is its layering with a fried egg, cheese, and hearty toasted bread. A well thought our package. We'll definitely be back to sample the dinner menu on another adventure.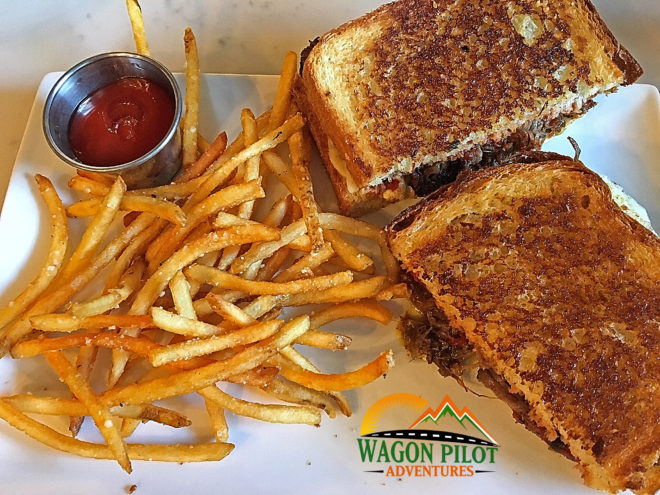 Red Dunn is located at 1331Trumbull on the edge of Corktown. Batch Brewing Company and Brew Detroit are within a block. Visit RedDunnKitchen.com for more information and events.