Orchards and farms dot my local landscape, yet there is very little connection to the local food chain. We have a favorite, which is open all year selling a variety of produce. The others, well, they pack in the tourists in the Fall, then close up shop. While on a press tour in Indiana, I was invited to stop by Tuttle Orchards. I figured it would be much the same as my hometown farms.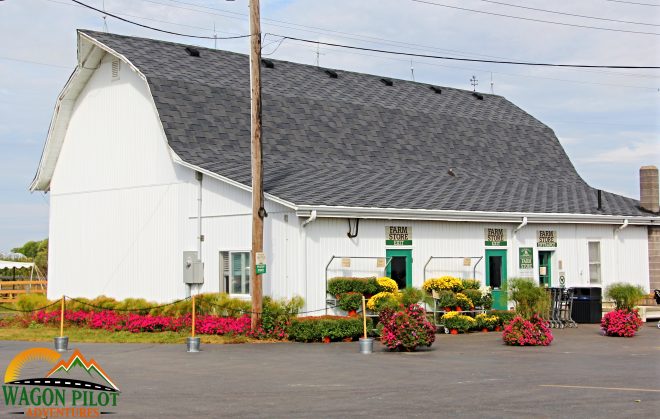 Glad to admit I was wrong. Tuttle Orchards has fine tuned their offerings to both appeal to harvest season tourism and provide a source of locally grown produce year round to the community. The apple orchard may have started over 90 years ago, but the variety of offerings has evolved into a successful and modern operation. What would be touted as cutting edge, such as a farm-to-table cafe, fits naturally into Tuttle's scene.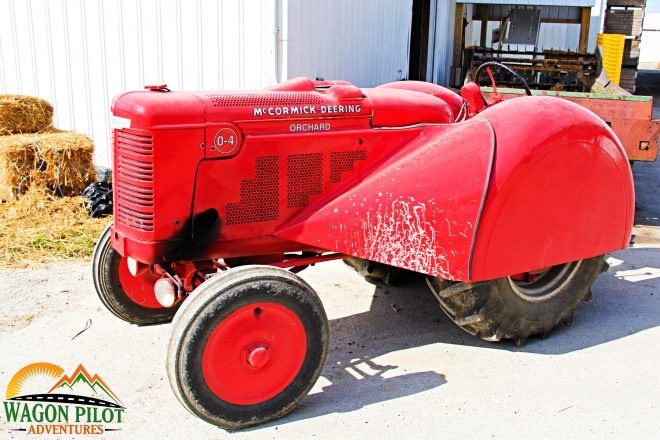 Mike Roney, a third generation owner, took some time between teaching school children about apple trees to chat with me about the orchard. It was refreshing to hear his connection to the land and appreciation for the value of agricultural education. The farm is moving into its fourth generation with no signs of slowing down or becoming outdated.
**Disclaimer: I was provided lunch at the cafe by the Indiana Foodways Alliance during our visit and interview. Honest opinions, as always, are purely my own.**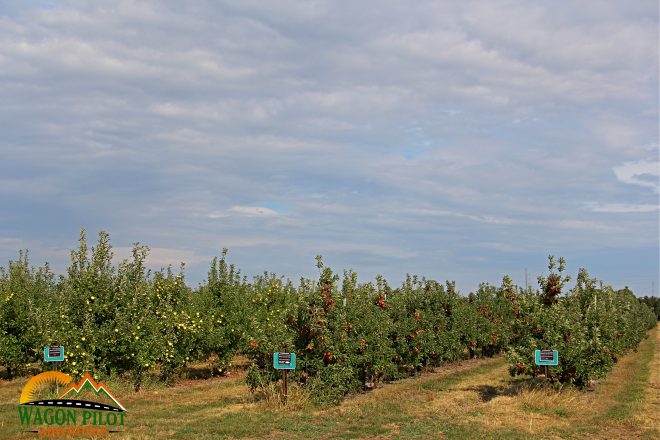 History of Tuttle Orchards
Roy Tuttle planted ten acres of apple trees on his family farm back in 1928. At the time, most homestead farms engaged in a mix of businesses to provide a living. Produce, dairy, meat, etc. Aside from the orchard experiment, Tuttle was no different.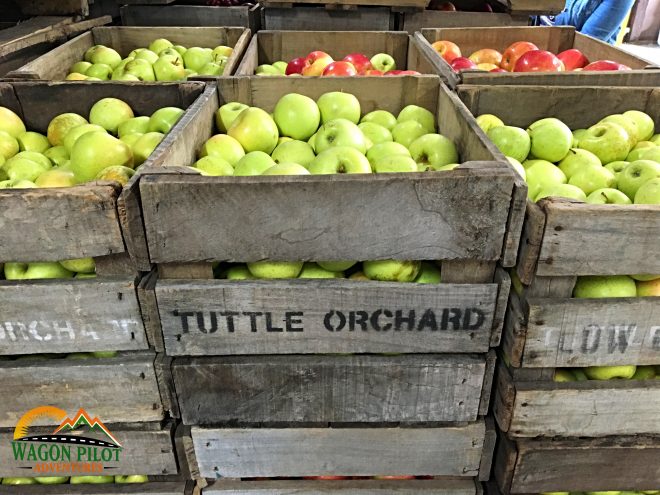 Throughout the 1930s and '40s, the apple orchard business became more prominent. Sales shifted from wholesale to more local markets. Tuttle Orchards was selling enough apples and cider that the dairy operation was closed. By the 1950s, Tuttle Orchards was finding more success with their own retail store, selling directly to local customers. Retail operations continued to expand and harvest season tourism added to bring in the community.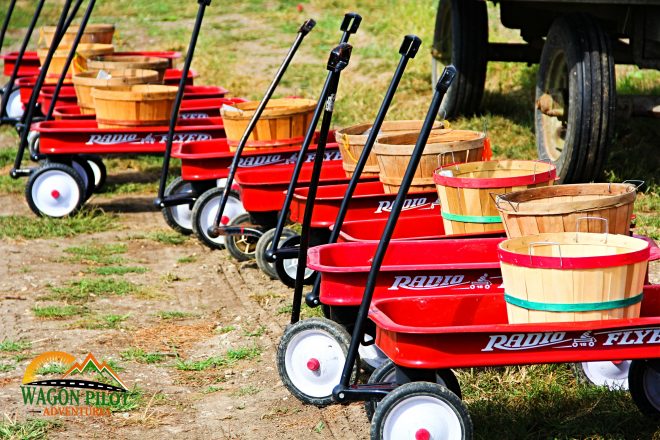 Tuttle Orchards Today
Over the years Tuttle Orchards has remained a family operation. The store has expanded and apple orchard increased to 30 acres with 8,000 trees. Today, over 25 varieties of apples are grown. A modernized cider press cranking out 20,000 gallons of cider per year. The retail store has continued to expand and greenhouses added.
As with most commercial orchards, seasonal activities are a large part of the business. In the Spring, the greenhouses are full of bedding plants and decorative pots to get gardens started. In the Fall, parts of the apple orchards and a twenty acre pumpkin patch are open for U-pick. Dozens of school groups and even adult organizations come through for tours and picking. Roughly 20,000 visitors come through on tours each year.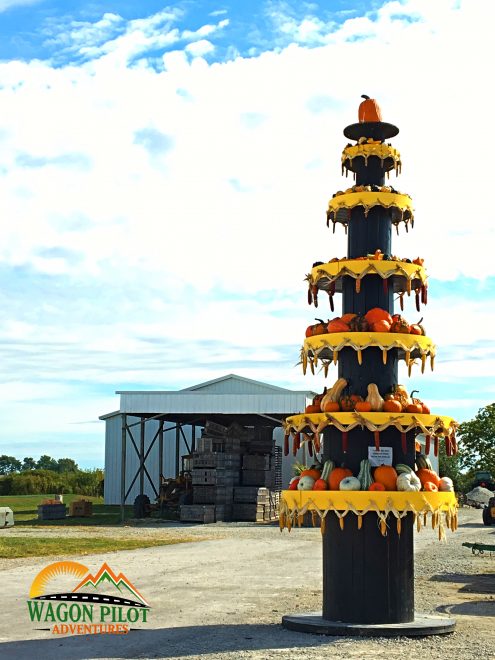 What impressed me with Tuttle's operation is how it has become a year round business. It's not just a cash grab in the Fall, then nothing local. For example, they offer a weekly produce box subscription so locals can have access to whatever is fresh at that time of year. Even in the winter, Tuttle Orchards is busy growing a variety of green and vegetables in their greenhouses. Another key to their success is the locally focused retail store and farm-to-table cafe.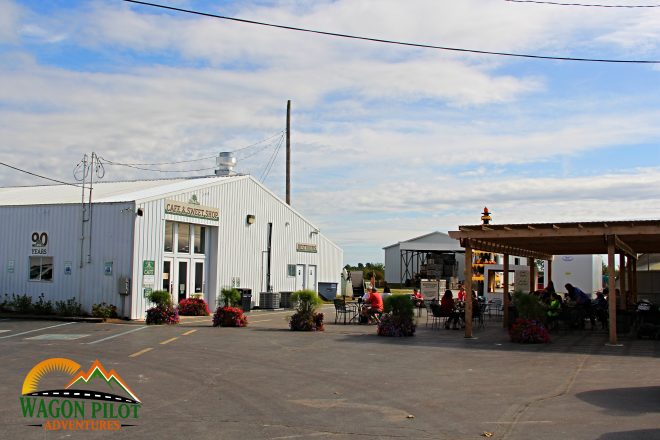 Tuttle Orchards Store and Cafe
Tuttle Orchard's retail operation is a step above most I've seen. In addition to their own produce, apples, and cider, they stock over two hundred Indiana grown and made products. Farm names are labeled prominently at the meat cooler and colorfully labeled jars lined shelves. The store is open year round, so customers can always stop in and see what's new and fresh.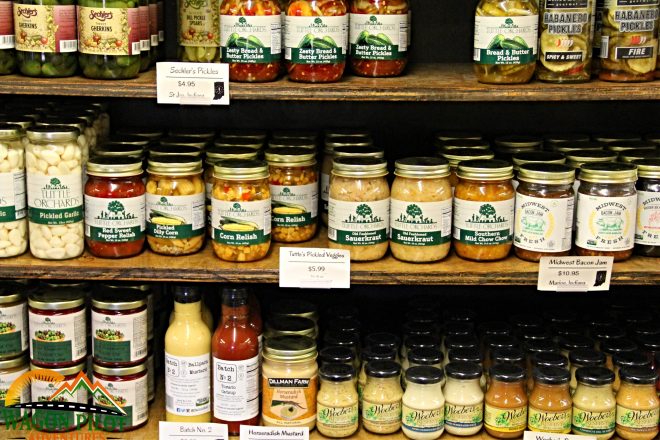 The cafe is a thing a beauty for those looking to eat local. It isn't trying to be trendy, just provide locally sourced food. The prices were what other farm-to-table operations should aspire to: the same as any regular sandwich shop. In fact, at $7 to $9 for a sandwich and chips it is a few dollars cheaper than my local deli. Of course, there are also donuts, hot & cold apple cider, cider slushes, and pie slices. Being farm-to-table, the menu rotates with what is available.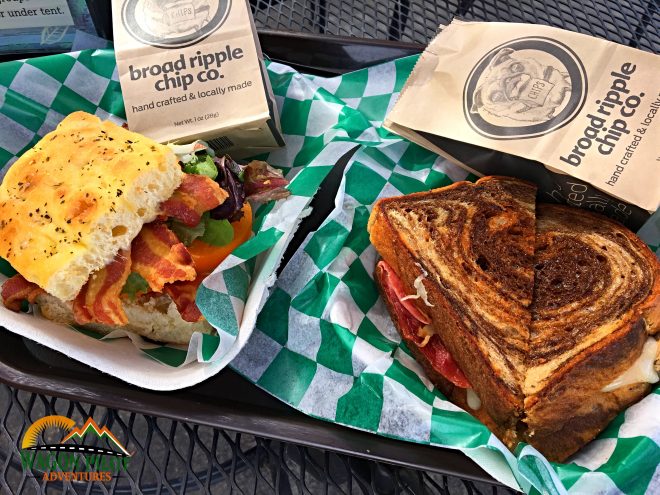 It was August and prime tomato season, so I had to order the BLT. Thick cut Tuttle's tomatoes and greens topped with meaty local bacon and pesto mayo on a flavor-packed focaccia roll. It was unlike any BLT I've experienced and only $8 with a bag of local Broad Ripple potato chips! My friend from the Foodways Alliance went with the Reuben, which looked equally delicious. Tuttle's Cafe had a charcuterie board on special, featuring Indiana meats and cheeses, so of course we ordered one to share.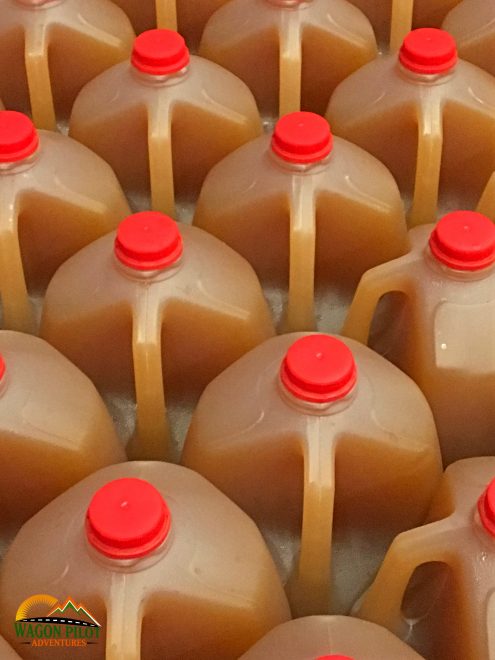 Tuttle Orchards Visitor Information
Tuttle Orchards is open year round, though offerings depend on weather and the growing season. The retail store and cafe are open every day except Sunday, when the whole farm is closed. To keep up with the current hours, events, and retail offerings click here to visit Tuttle Orchards official website.