Just off a side street in the small town of Chesterfield, Indiana is is a relatively unknown, yet historic piece of Indiana culture. Camp Chesterfield is a Spiritualist center with roots dating back to the mid-1800s. Despite its long presence, few locals seemed to have an understanding of Spiritualism and what goes on beyond the simple wooden sign at the entry. A leisurely tour of the community shed some light onto life at Camp Chesterfield and Spiritualism.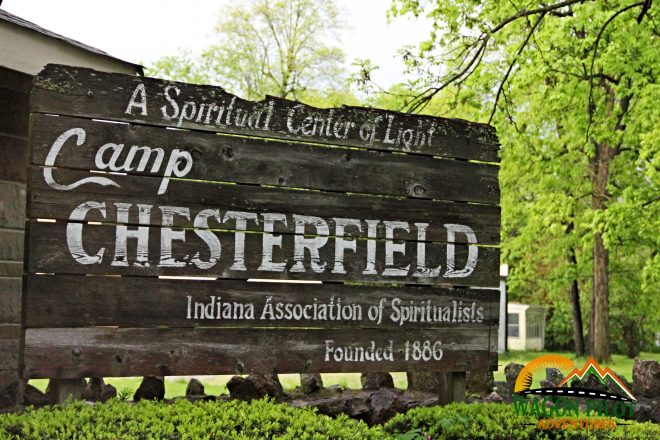 The Beginnings of Modern Spiritualism and Camp Chesterfield
Modern Spiritualism traces its roots to the Fox sisters, Leah, Maggie, and Kate, who proclaimed to be able to communicate with spirits of the dead in the 1840s. They became famous and toured the country showing off their abilities. Their popularity opened public opinion to the idea of being able to communicate with the spirit world.
Spiritualist camps sprang up around the country, especially in the wake of the Civil War when countless families were seeking ways to deal with the staggering losses. The possibility of communicating with loved ones who had died on far off battlefields had great appeal. The first camps were simply places where mediums and other practitioners of the metaphysical arts would gather along with believers in Spiritualism. Camp Chesterfield began as one of these gathering places.
The Indiana Association of Spiritualists was founded in 1886 and in 1891 the local Bronnenberg family, themselves Spiritualists, sold land to the association to establish Camp Chesterfield. The camp quickly grew from a temporary tents into a small village of shanties and buildings during the height of Spiritualism through the 1920s. *The Bronnenburg home is now part of the nearby Mounds State Park.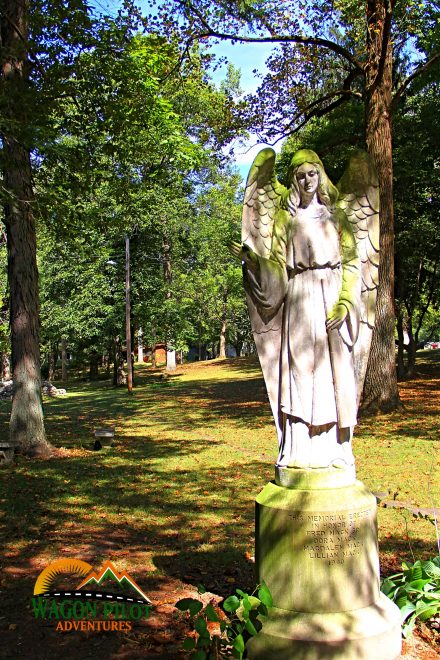 What is Spiritualism?
Spiritualism is a bit difficult to explain as a religion as the focus of activities differ from common Christian practices. Spirit communication is the prominent feature for Spiritualists, as opposed to prayer being minor compared to Sunday church services for most Christians. Spiritualism also does not focus on a singular God, but in Infinite Intelligence as expressed through both the physical and spirit worlds. However, Spiritualism does not appear to be a standalone religion for most practitioners. Spiritualists today are predominately Christian, though all religious beliefs are welcome as well as atheists. Spiritualism is somewhat nebulous in these aspects and can be easier to view it as a defined set of beliefs as opposed to a standard religion.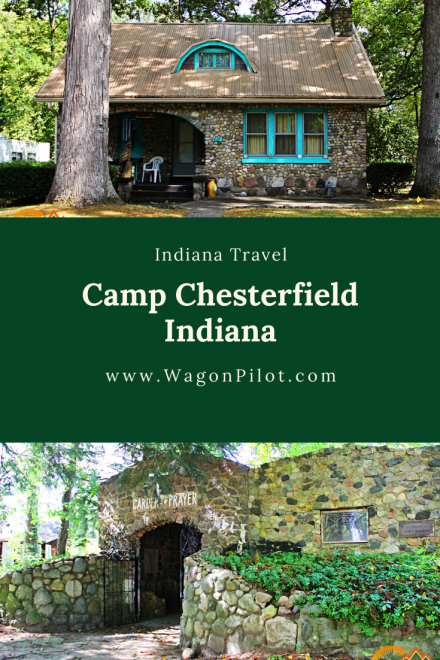 The official definition of Spiritualism begins as such: "Spiritualism is the Science, Philosophy and Religion of continuous life, based upon the demonstrated fact of communication, by means of mediumship, with those who live in the Spirit World." In addition to the definitions, a set of nine Principles clarify their beliefs. Two stand out, which mesh well with the core of Christian beliefs. "We believe that the highest morality is contained in the Golden Rule: "Do unto others as you would have them do unto you." Also, "We affirm the moral responsibility of the individual, and that we make our own happiness or unhappiness as we obey or disobey Nature's physical and spiritual laws."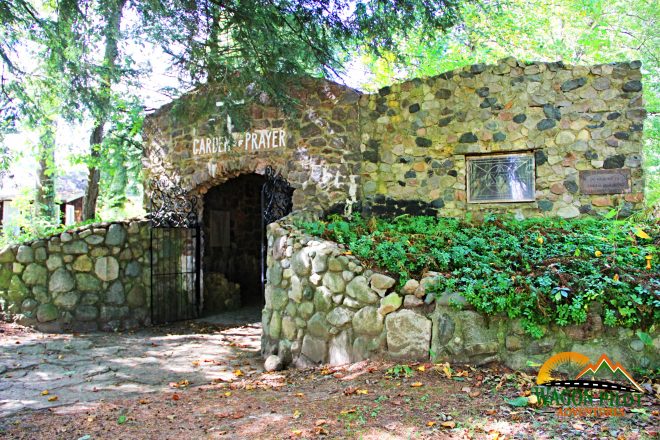 The Heyday of Spiritualism and Rise of Camp Chesterfield
Camp Chesterfield was founded at the beginning of what can be thought of as a golden age of Spiritualism; the era from roughly 1890s through 1920s. The popularity of the religion was high, especially among the middle and upper classes of American society. The early camp would have been a place with tents and primitive facilities for campers along with basic shanties cobbled together by mediums and clairvoyants where guests could come for readings and seances.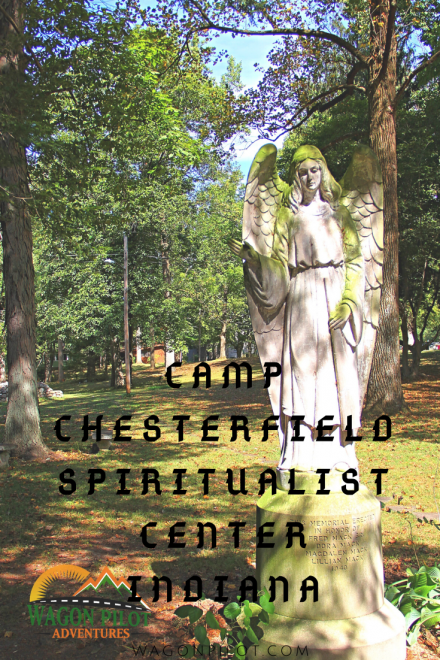 Over time, permanent structures were erected on the grounds. Camp Chesterfield boasted two hotels, a general store, and other supporting facilities. A trolley made its way from the old amusement park, in now what is Mounds State Park, and made its turn around in downtown Chesterfield, which provided easy access to the camp.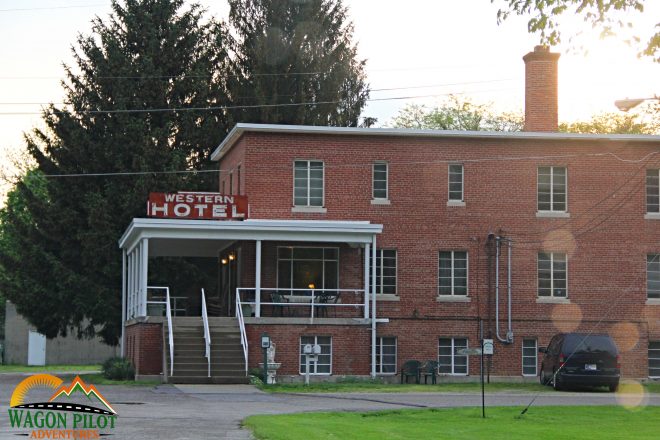 The Forming of a Spiritualist Center and Community
Spiritualism declined in popularity after the 1920s, but became more formalized in organization and mission. Camp Chesterfield evolved alongside these changes; becoming a center for education and personal exploration in in the following decades. The rustic shanties gained additions or were combined and rebuilt to into permanent homes for Spiritualist practitioners. Today, a community of mediums, clairvoyants, and tarot readers live in the cottages year round.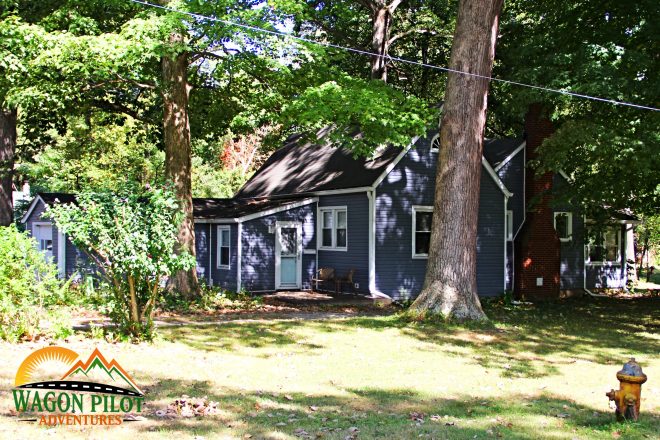 Several permanent buildings were added to the grounds beginning in the 1940s to expand religious and educational services. The Western Hotel was built in 1940 and is a prime example of this architecture. Still in its original form, each small guest room is individually decorated. A church and cathedral provide spaces for Spiritualist religious services and additional room during events.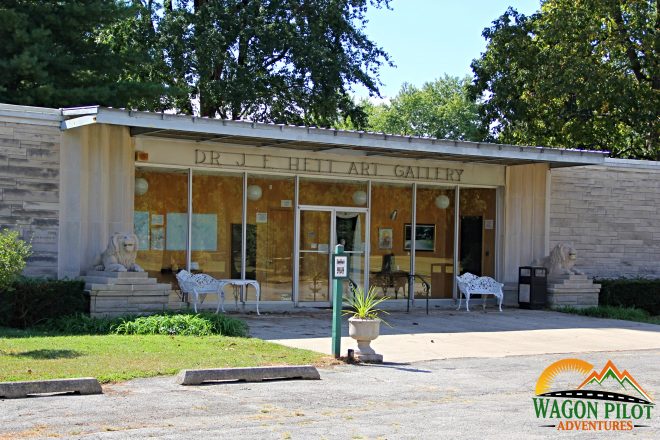 The Dr. J.E. Hett Art Gallery, built in the 1950s, holds an important collection of Spiritualist art and historical items. The gallery is divided into three sections. The first is lined with Christian religious paintings by Italian artist Louis Carracciolo along with spirit-guided paintings by Francis McVey. The middle section has several precipitated paintings by Mary and Elizabeth Bangs. These are portraits which were said to appear in stages through the Bangs sisters' metaphysical guidance. Whether or not this is true, they are very lifelike portraits. This gallery also holds several artifacts from the Fox sisters. The final room contains several cases of Spiritualist artifacts and some local Native American items.
The grounds of Camp Chesterfield are themselves a prime example of the complex, yet simple, nature of Spiritualism. Scattered throughout the center of camp visitors will find an assortment of statues, monuments, and gathering spaces dedicated to various religions and Spiritualist activities. The Trail of Religion features busts of important icons ranging from Zeus and Osiris to Abraham and Mohammed, with Jesus taking the central point of the half circle. A Catholic style grotto with a shrine to Jesus feels more Old World than rural Indiana. Wandering through the area, you'll come across a Native American totem pole, little two person tables for readings, and stone bridges across the rolling hills. In a word: peaceful.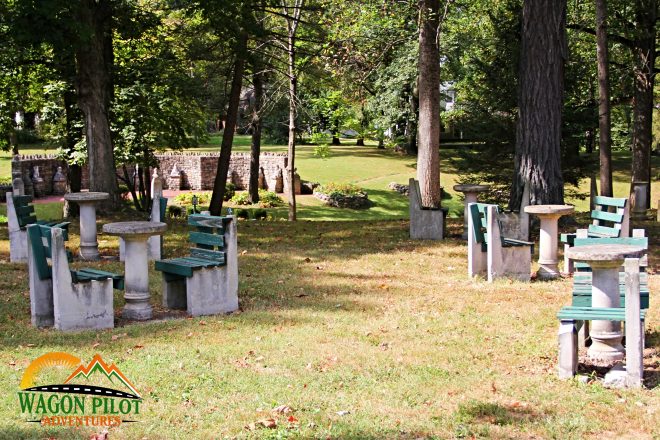 Camp Chesterfield Today
Camp Chesterfield may not be the popular summer gatherings place it was a hundred years ago, but it is now an important center of Spiritualist education, activities, and home to several practitioners. Regular weekly and monthly events are held throughout the year, which are open to the public. Educational seminars and classes are a vital service Camp Chesterfield offers to the Spiritualist community. In June there are opening weekend events, which kicks off a busy summer season Each Fall, hundreds of Spiritualist followers, and those interested in their offerings, gather for SpiritFest.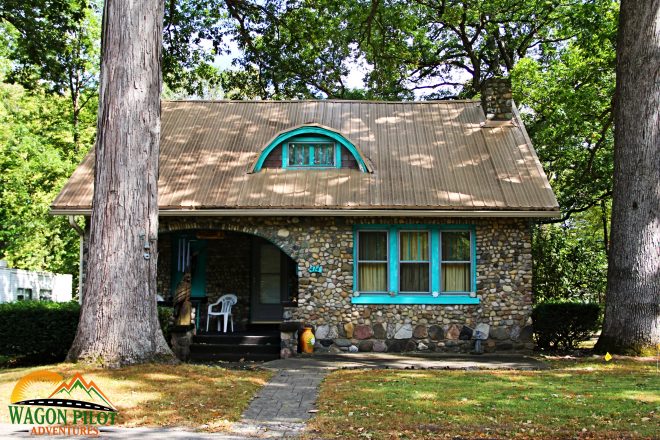 Camp Chesterfield is not only a religious center, but an integral part of Indiana history. In 2002 it was added to the National Register of Historic Places. The architecture and monuments around the facility hail from several different decades and there is an effort to restore and maintain these structures. One major project by the non-profit Friends of Camp Chesterfield Foundation is preserving the old Sunflower Hotel near the entrance. Another is the restoration of a home from the 1890s.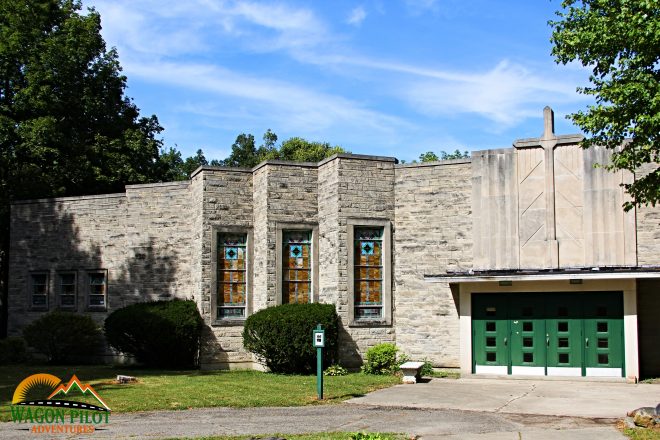 As a lover of history my tour of Camp Chesterfield was fascinating. There is much to learn about the history of Spiritualism and its evolution as well as the deep roots of the camp in the area. Whether you are interested in a spiritual reading, a skeptic, or just interested in a bit of local history, I encourage you to take a look at the myriad of events offered and plan a visit. You'll be pleasantly surprised.
For more information on Camp Chesterfield and its calendar of Spiritualist events click here to visit their website.
**Special thanks to Rev. Dr. Todd Jay Leonard for taking me on an in depth tour and history of Camp Chesterfield.**