There's a small jumble of artifacts about road travel tucked away between the massive locomotives and car displays at the Henry Ford Museum which always draws me in. The circa 1960 Holiday Inn sign beckons visitors to step off the path and see the hotel display, just as it had along the interstate so many years ago. Here you'll discover a replica of an old hotel room alongside an even older roadside cabin. Both clues to our past as travelers and a look at how little the industry, and our way of vacationing, has really changed in the past several decades.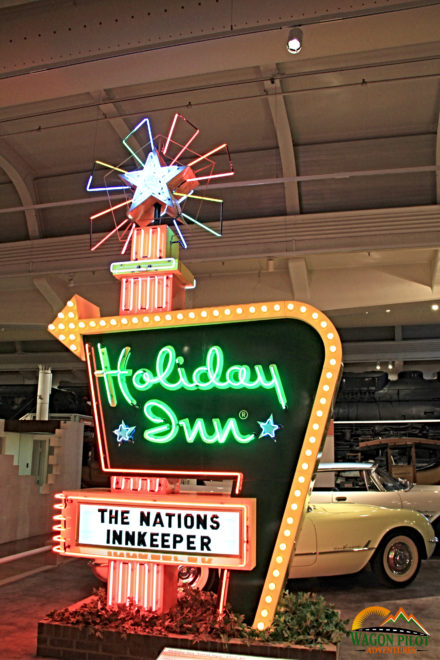 The Holiday Inn sign, known as the "Great Sign," recalls the rise of the modern chain motels and hotels. In the 1950s, the Interstate highway system was making it easier for American families to load up their cars and head off across the country in search of fun. Chain hotels, such as the Holiday Inn, sprang up alongside the highways to provide a reliable place to spend the night. By the 1960s, there were hundreds of Holiday Inns and the sign was easily recognizable to travelers. I can recall still seeing them everywhere as a youth in the 1980s.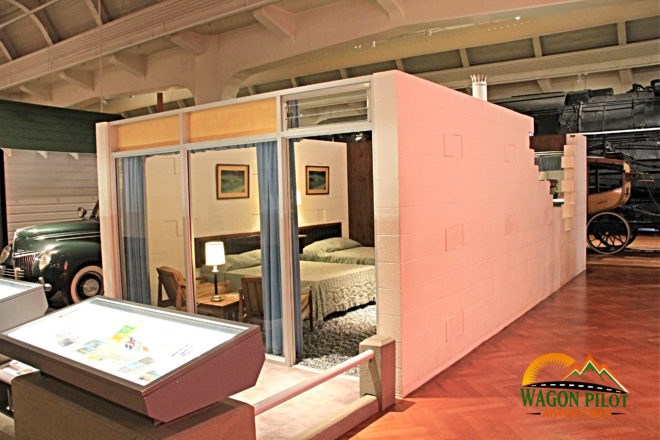 Just behind the gaudy neon lit beacon, there is a reconstruction of a late 1950s/early 1960s motel room. Super shag carpet, avocados greens, and cinder block walls might today be a turn off, but it was in style at the time. Take a closer look. Throw up some drywall, change the color scheme, and plop in a flat screen TV. It's still the basic layout of hotel rooms you've stayed in dozens of times. A rectangle with two beds, closet, TV stand/dresser, maybe a small table, and a bathroom.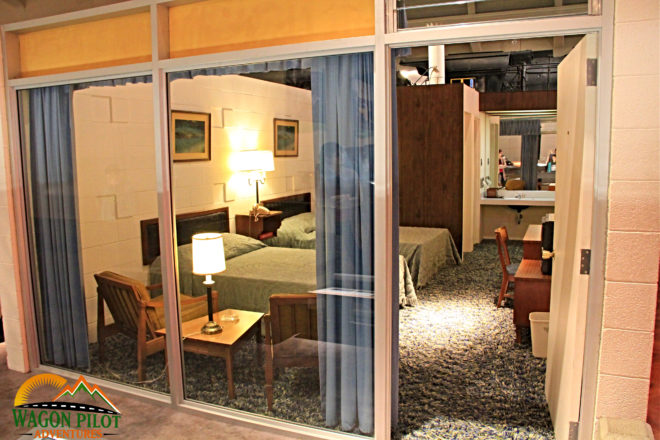 Now, for something you might not be familiar with. The next spot over is a traveler's cabin from Michigan's Irish Hills region dating from the mid 1930s. It was common at the time to find a half-circle of similar cabins. Small, but suitable enough for 1 or 2 guests to stop for the night. This one features a stove for heating and not much else. Step back and take another look at the 1950s motel room and it doesn't seem so dated any more. Head up to Michigan's Upper Peninsula and you'll still find similar cabins in operation.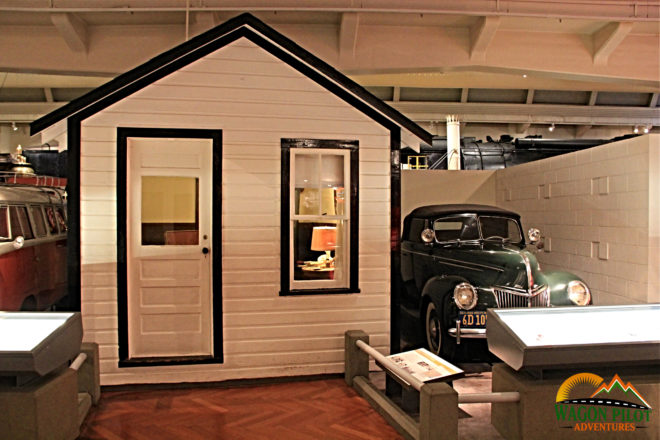 The latest trend of personal—sized cabins and yurts isn't really a new idea after all, but plays to our thirst for taking an adventure that is different from the norm. For a look at an old motel still in operation, read my review of the Thunderbird Inn in downtown Savannah, Georgia.
Read about a few more unique items in the Henry Ford Museum collection
https://wagonpilot.com/rosa-parks-bus/Rosa Parks Bus