Located in Ohio's shores and islands region, Sandusky is a versatile destination for a mid-week vacation. Shopping, restaurants, museums, and, of course, one of the world's top amusement parks can all be found in this lakeside city. Visiting during mid-week means less crowds, lower prices, and maximizing your vacation time. Here are some of my favorite things to do, sights to see, and places to eat in downtown Sandusky.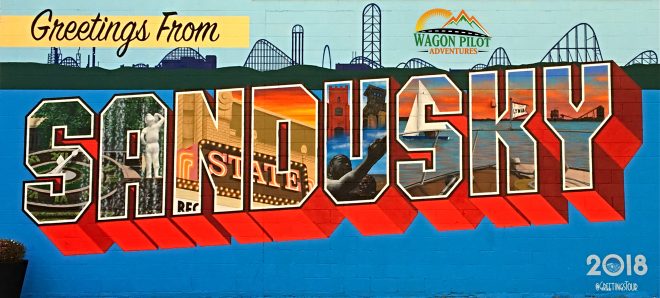 DISCLAIMER : Accommodations and some of the attractions I visited and recommend here were provided by Lake Erie Shores & Islands. As always, honest opinions are all my own.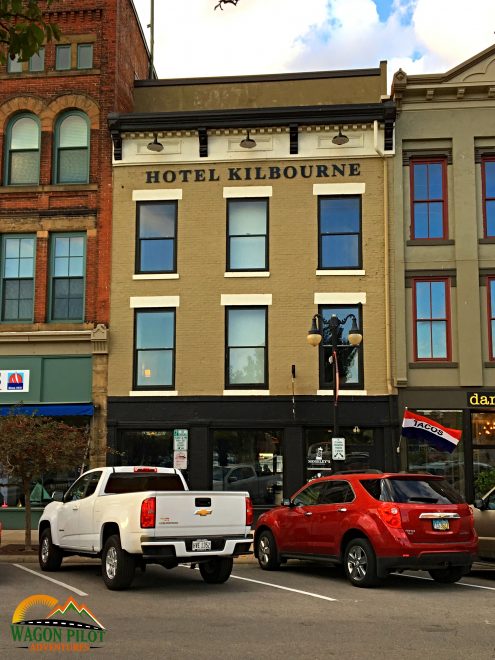 Stay Overnight in Downtown Sandusky
While there are numerous chain hotels lining the main roads into Cedar Point, the place to rest your head in downtown Sandusky is the Hotel Kilbourne. Located in an old building on the waterfront, inside you'll find nine modern loft-style rooms. The Kilbourne also boasts its own bar, a rooftop bar, and taco eatery. A new green space is currently being developed on the pier, which will provide an excellent view for the bay side rooms. With a highly desirable location and limited rooms, booking a stay mid-week will be easier and budget friendly.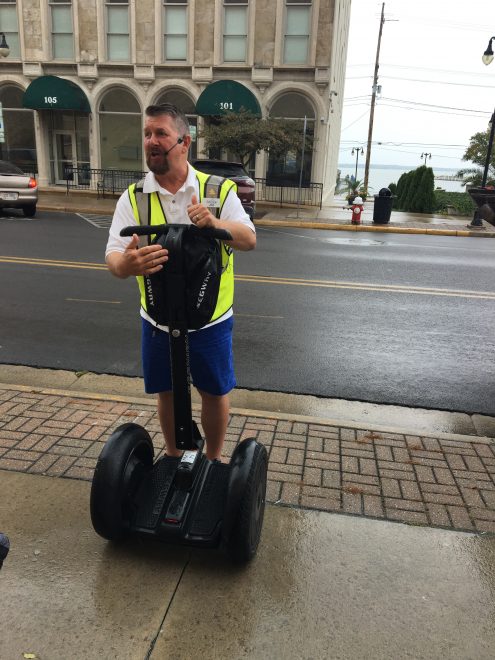 Explore Sandusky's History
Sandusky is an old port with a lengthy maritime and industrial past. The best way to learn about the city's history is with a Segway tour. Sandusky Segwave offers one and two hour tours where a handful of guests are led around town while listening to info from their guide over radio earpieces. Owner and tour guide Jim provides thorough training before the tours, so even new riders will be comfortable with their new mode of transportation. Segwave also offers tours along Cedar Point's boardwalk in summer months. Due to limited spaces for each tour, traveling mid-week gives visitors the best selection of times.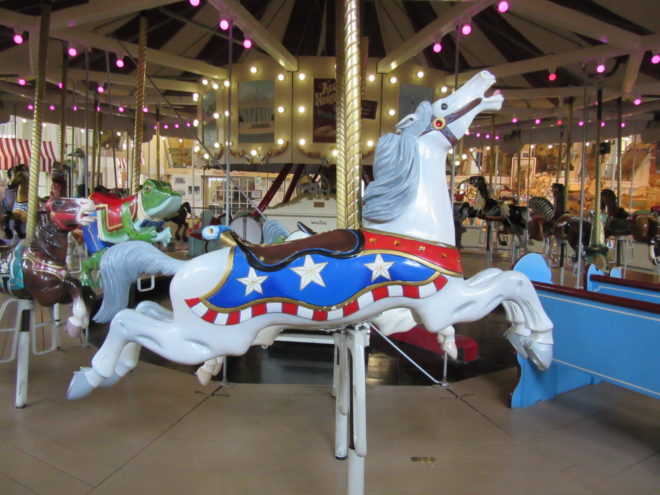 One historical stop you won't want to miss downtown is the Merry-Go-Round Museum. Located within an unique rounded front former U.S. Post Office, the museum features several examples of hand carved carousel animals, an active restoration workshop, and its own restored carousel. Even adults will enjoy the thrill of the ride.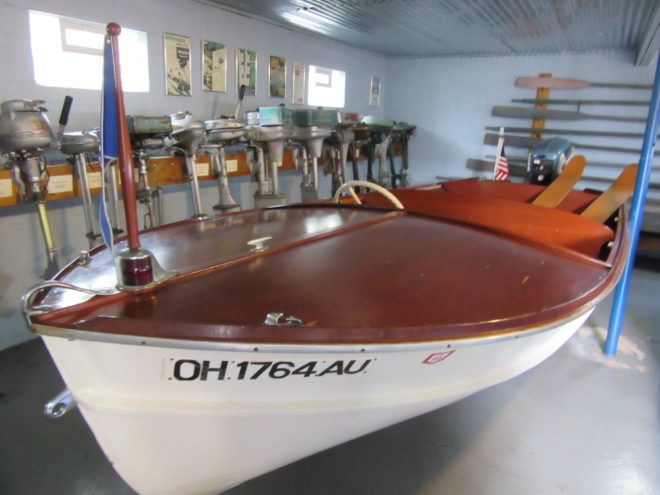 The Maritime Museum is another must visit attraction for history buffs. A sort film and well-stocked museum relate the history of the area with particular attention to the Cedar point ferries, ice harvesting, and fishing industry. The importance of Sandusky as a final gateway to Canada in the Underground Railroad is also told.
Adventure in Sandusky
With so much waterfront, Sandusky makes it easy to get out on the lake. In summer months kayaks and paddleboards can be rented from Paddle & Climb, with easy access to Sandusky Bay. And when the weather turns cold, enjoy their 32 foot indoor rock climbing wall. For a new experience, Noble Axes offers axe throwing lanes to test your skills; or just let off a bit of steam.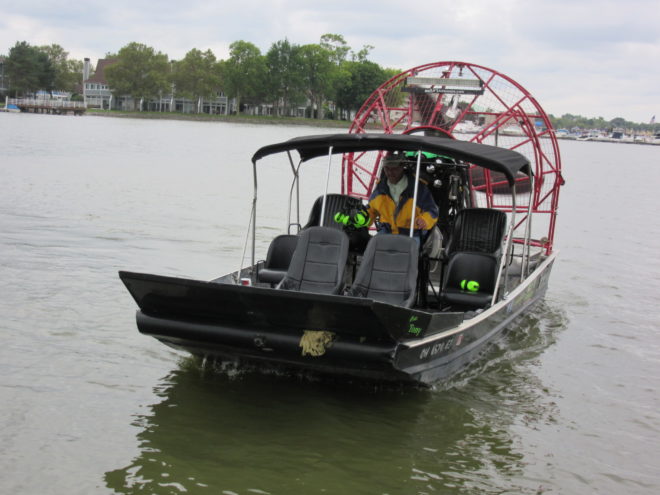 For a little extra thrill on the water, take a ride with Air1 Airboats for a cruise around the bay. Get up close to wildlife in the wetlands and feel the spray of the surf you cruise across the open water. Evening cruises are a great way to catch a sunset see Cedar Point lit up at night. Captain Tony also offers ice fishing excursions in the winter. Air 1 Airboat video.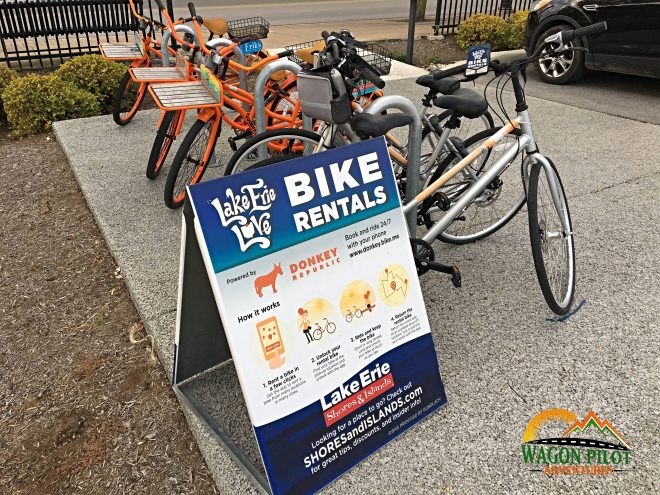 Bicycles are also available for rent around town and an easy way to quickly get where you're going or just cruise around. Just download the Donkey Republic app to set up the rental and unlock a bike.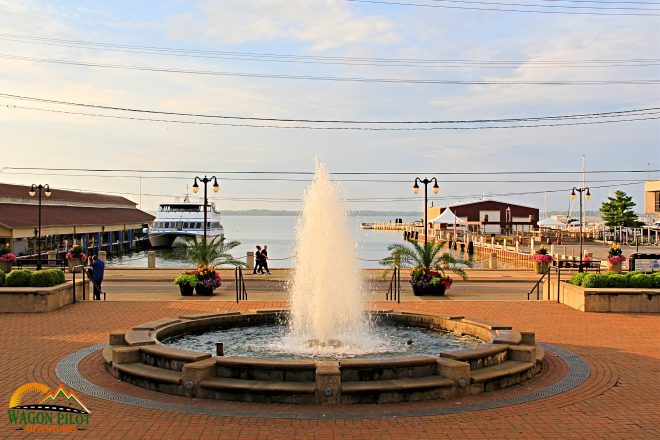 Of course, the ultimate thrill in Sandusky is the world renowned Cedar Point amusement park. Just a short drive or hop on the Jet Express ferry for easy access to the park. There are enough rides to easily fill the day for even die hard roller coaster enthusiasts.
Dine All Day in Sandusky
Downtown Sandusky offers dozens of dining choices ranging from tacos to sushi. Staying in the area mid-week makes securing reservations for a romantic dinner easy and also frees up space to relax at one of the coffee shops.
For breakfast, pop into Port Sandusky, a favorite local dive. The little diner doesn't look like much in the way of interior design, but the friendly staff and excellent food is what packs in locals and visitors alike.
When noontime hunger strikes, head to the new Marketplace at Cooke. Grab a BBQ sandwich at Derrick Jr.'s or a classic sandwich at Sandusky Bell & Deli. Afterwards, pick up a coffee and treat at Bake Erie or edible cookie dough at Doughin' Crazy.
Dinner options are plentiful. Oh, Taco in the Kilbourne Hotel is a great casual option close to the waterfront. Small City Taphouse offers a unique combination of high quality sushi and over 40 craft beers on tap. If romance is in the air, try J Bistro for a more elegant setting.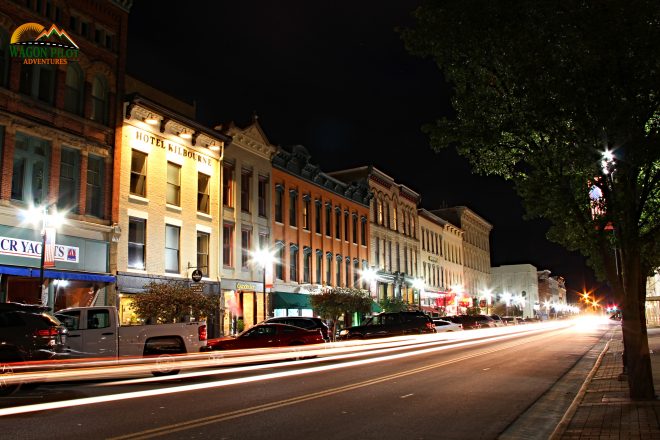 Sandusky is Full of Nightlife
Sandusky has a surprisingly vibrant nightlife, even during the week. Hang out and watch the game at Daly's Irish Pub or mingle with friends overlooking the bay at Moseley's Bar on the Kilbourne rooftop. Seek out the tiny Volstead Bar for classic cocktails in a classic speakeasy setting.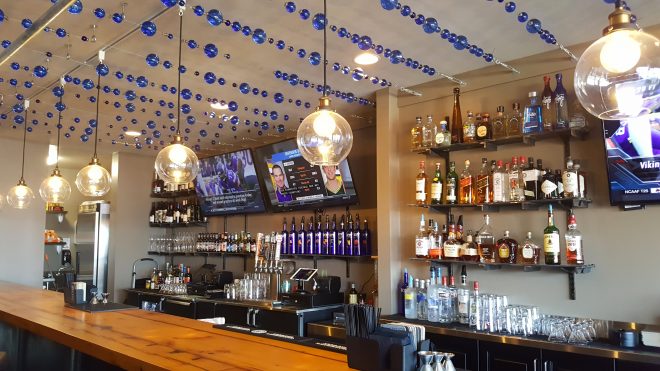 A sunset cruise on the Good Time I provides excellent views of the city and hosts live entertainment. Dinner cruises are also available. The Sandusky State Theater offers movies, musicals, jazz bands, and stand-up comedy.
Cap off the night with a walk around town. Sandusky is full of beautiful historic buildings and artworks. After dark, the city glows with an entirely different look and feel.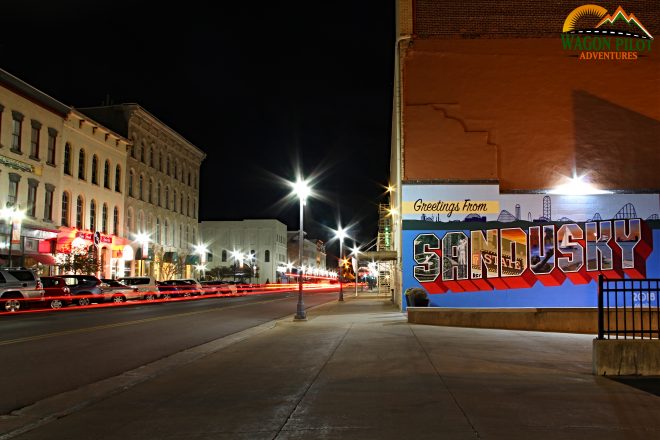 Visiting Sandusky, Ohio mid-week offers the convenience of lower crowds, is easier on the wallet, and gives you more time and space to enjoy your vacation to the fullest. When you're ready to start planning your visit, check out the Lake Erie Shores & Islands website and the features linked throughout the article.