There are few museum displays that can affect time and space like the bright yellow and green bus on display in the Henry Ford Museum. No, this isn't the Magic School Bus, but rather an artifact of immense importance to American history. The bus where Rosa Parks made a choice for racial equality.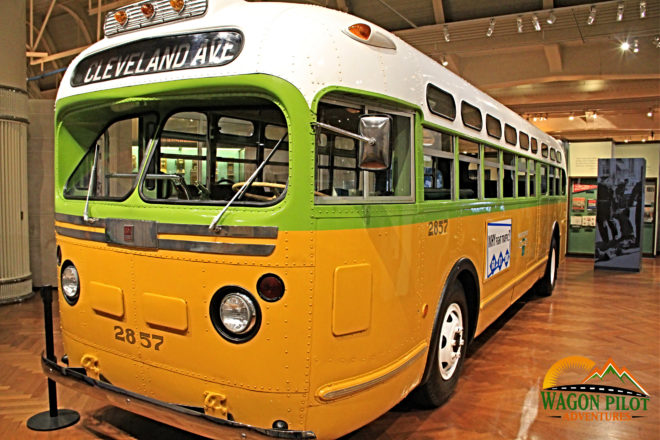 On December 1st, 1955, Rosa Parks refused to give up her seat on the bus to a white man. She was then arrested in an event that some say ignited the Civil Rights movement. The bus retired from service in Montgomery, Alabama in the early 1970s and sat in a field, used as a storage shed, for decades. In 2001 it was verified that this was in fact bus # 2857 as detailed in a scrap book of the event. The Henry Ford Museum acquired the bus in 2001.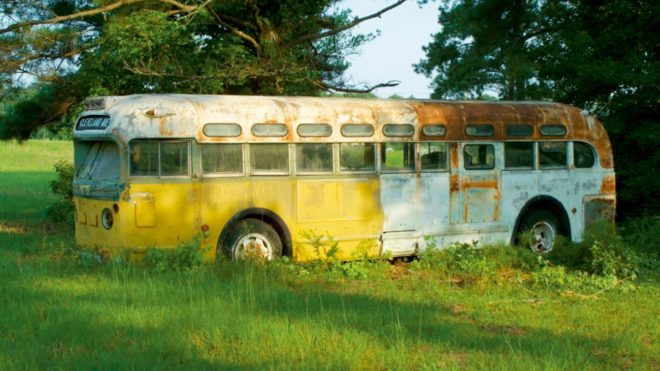 The bus was a shell of its former self. The engine and seating were missing and the hull was rusted. A two year long restoration was needed to bring it back to a condition worthy Rosa Park's resolution. The Henry Ford Museum has done more than just restore the bus, the vehicle is now the center piece of the exhibit "With Liberty and Justice for All." This amazing display takes visitors through American history from the signing of the Declaration of Independence through the modern Civil Rights movement. Other interesting artifacts in the exhibit include George Washington's camp bed and the chair where President Lincoln was assassinated. The highlight though, is the massive bus.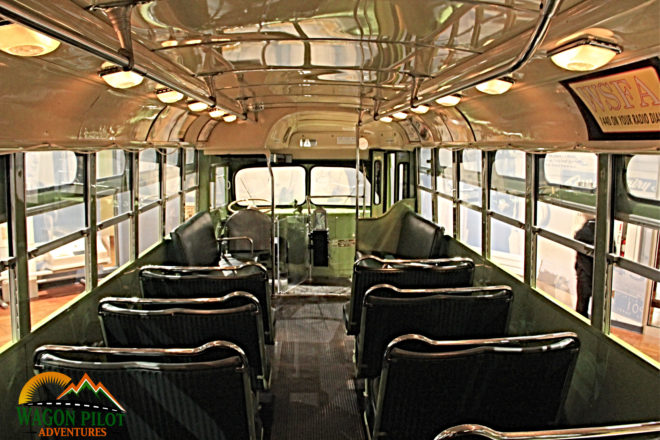 I had a chance to take my daughter and one of her friends to the museum recently. It is always interesting to see how kids interpret things and the Liberty exhibit was not disappointing. While much of the information was too deep, there are enough artifacts that visually brought the ideas to their level and made it easier for me, as a parent, to explain difficult concepts. What really impressed me was our tour of the bus. The docent told them a few things about what happened on the bus and why it was important, but the real magic happened when they sat down and spent a few minutes in silence looking around. You could see the impact made by letting two tweens sit in the bus, and imagine for themselves what had happened.
The Rosa Parks bus is a must see item for any visitor to Detroit. I'm always impressed by being able to see, and touch, this amazing artifact of American history. There is a picture of President Obama taking a moment to sit and reflect in the seat across from where Rosa Parks had been. It's poignant to think about how far things have come in the past decades and how far we still have to go as a nation.
Read about a few more unique items in the Henry Ford Museum collection
Holiday Inn Sign and Motel Rooms