On the edge of downtown Kokomo, Indiana is a peculiar park. At first glance it's a run of the mill small town public park. Expanses of green grass and old trees, baseball diamonds, and a river running the length. What makes it stand out is the collection of objects housed here. Ben, the world's largest steer, a giant sycamore stump, and an old covered wooden bridge. I took a short walk through during a press trip for the Kokomo CVB.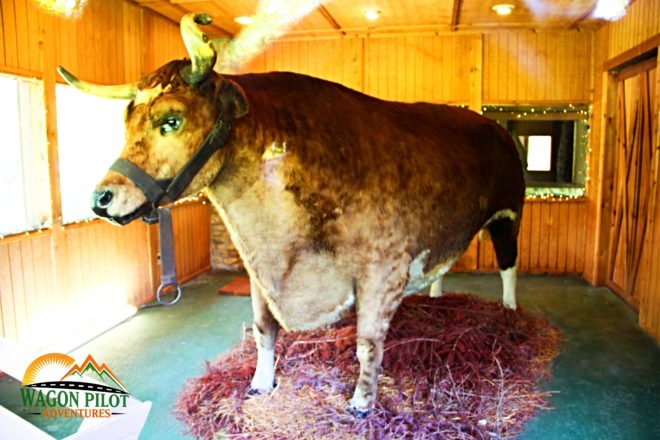 Old Ben, the World's Largest Steer
Still standing tall inside a windowed building, Old Ben has been preserved for the generations. Born in 1902, he quickly gained fame for his large size. Owners Mike and John Murphy brought him to fairs around the area for all to see. Sadly, Ben would have a short life due to breaking his leg in a fall at the age of 8. At the time he weighed roughly 4700 pounds, stood over six feet tall, and was 16 feet in length.
Due to this fame, Old Ben was preserved by a taxidermist for display. In 1919 he was donated or sold to the City of Kokomo and has been a local curiosity ever since. In 1968 he achieved even greater fame on the Ripley's Believe it or Not TV show. Today, the massive steer keeps an ever watchful eye on Highland Park.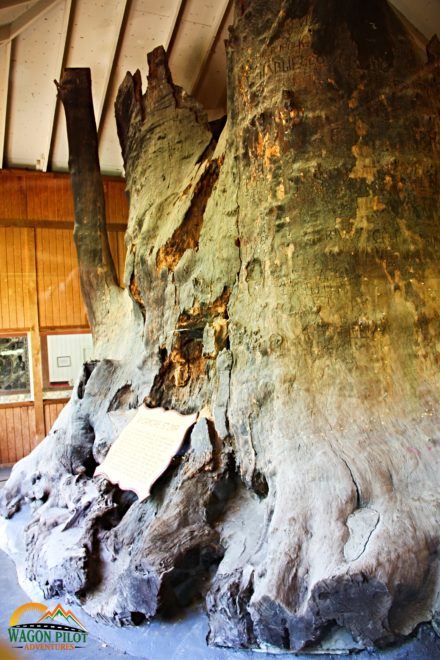 The Sycamore Stump
The remains of a once massive old sycamore tree have been on display in Highland Park for over a century. In 1916, the stump was cut and moved from the small town of New London where the tree had come down. It is said the tree was over 100 feet tall, with lower branches 8 feet in diameter. Reports at the time claim the tree is anywhere from 800 to 1500 years old. Today, the giant sycamore stump is housed in a windowed building next to Old Ben to protect it from the elements and vandalism.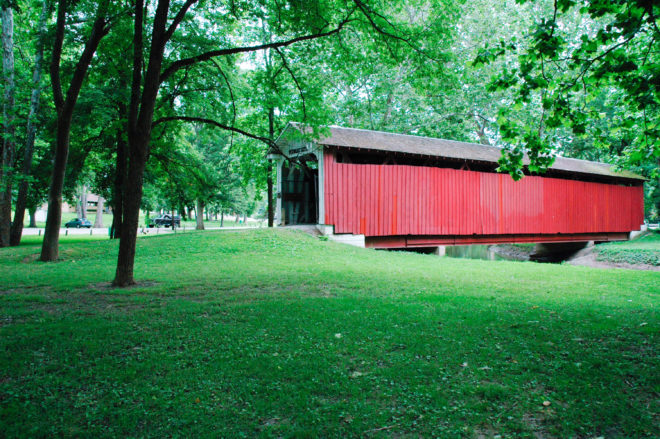 The Vermont Covered Bridge
In 1875 this covered bridge was built in the town of Vermont, a few miles from Kokomo. The nearly one hundred foot span avoided the scrapyard in 1957 and moved to Highland Park; preserving the last of the Smith Bridge Company Type #3 trusses. The bridge almost didn't survive as an arsonist attempted to burn it shortly before removal. Today, the bridge fits perfectly into its setting as if it was originally intended to be part of the park.
For more information on Highland Park and downtown Kokomo, visit the CVB website. You'll also want to read my articles on America's oldest art glass factory, Kokomo Opalescent Glass, and the Grissom Air Museum for more excellent reasons to visit.