Mint Grapefruit Mimosas are the perfect refreshing drink for brunch or just relaxing on a hot summer day. Simple and easy to make, mint and grapefruit give an extra burst of flavor over the common orange juice mimosa. Mix up a batch for your next get together.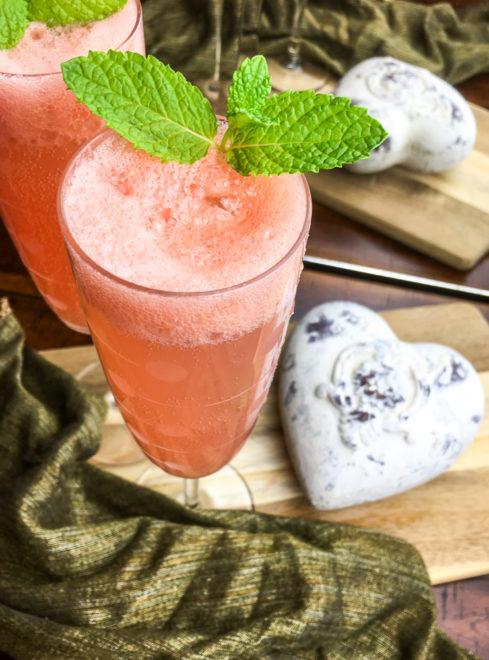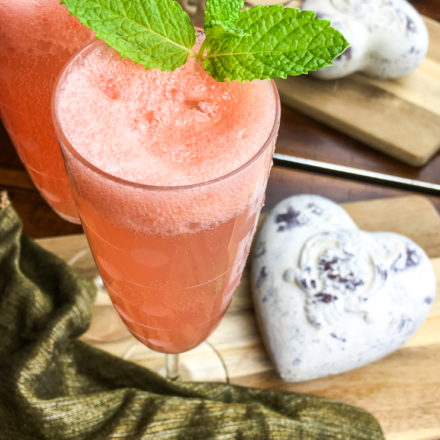 Mint Grapefruit Mimosas
Ingredients
1/2

cup

Honey

1/2

cup

water

1/4

cup

tightly packed fresh mint leaves, torn and bruised

2

large

pink grapefruit, peeled, pith removed

1

bottle

prosecco or other sparkling wine, chilled

substitute sparkling grape juice or club soda for alcohol-free version
Instructions
Make a simple syrup by combining the honey and water in a small saucepan
set over medium heat. Add the mint leaves and stir to combine.
Simmer, stirring frequently, until the honey is completely dissolved.

Reduce heat to medium-low and simmer for another 5 minutes. Remove from heat
and strain the syrup, discarding the mint leaves.

Place the peeled grapefruit in a high-speed blender and blend until
completely liquefied, approximately 1 minute.