We recently lost my mother-in-law after a long struggle with health issues. Hers was the first death of a close relative we had to explain to our daughter. The situation brought up many questions about how children deal with the news of an important loss and how they cope with their own grief. This isn't something that many parents are well prepared to take on and often are too steeped in their own emotions to realize their children have a wholly different level of issues to work through as they confront such a loss. After working through memories and losses from my own childhood, as well as reading through professional advice, here are some helpful ideas on how to work through the loss of somebody close to your child.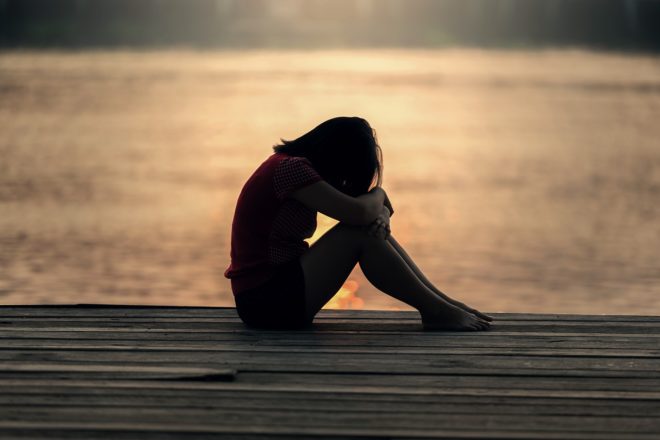 Relating a personal loss to your child is the first hurdle. There's never a good time, but there are certainly better times to break the news. For us, there was a delay. Our daughter was stressed out with schoolwork, so we decided to wait two days until she had less on her mind and could focus on herself. Don't feel you need to tell your kids right away, but it is important not to wait too long in case they may find out from somebody else.
When you tell your child about the death, think first about their age and if they have dealt with this situation before. For first timers, there are going to be questions and possibly uncertainty about how they feel inside. Think about their emotional maturity and temper your expectations about how they will react. Some kids may burst into tears, while other may be angry or internalize their grief.
Let kids know it is perfectly normal to be upset and express their emotions. There's the common impression, especially with men and boys, that you need to crush down your emotions and be passive with your grief. This is not only ridiculous, it's unhealthy emotionally and may lead to problems down the road.
Should children attend a funeral? Good question without an easy answer. I personally don't believe kids under 5 need to attend. They are too young to grasp what is going on and are more likely to be bored or have a difficult time sitting around quietly for long periods. Once they are older, it's a good idea to ask them how they feel about the process and if they are comfortable going or make a judgment call based on their maturity level.
If your child will be attending the funeral and/or burial, find a way to involve them in the process. As a teen I had helped take care of my great grandmother. Serving as a pall bearer during her funeral helped to give me a bit of closure. Even younger kids can help with something, such as helping an adult greet guests or passing out flowers. Above all, be sure to talk through the funeral process with your child so they know what to expect and can share their feelings about it.
Help your child understand what happened so they can process their grief. After they have had time to think about the event, ask them how they feel about the loss. Do they understand the permanence of death? There will likely be lots of questions. As best you can, answer honestly.
There are many ways to work through grief. Share your fond memories of the departed and ask your child what they will miss about the person. This can help put a positive note on a sad event and remind them to reflect on the joys they had, not to just focus on the heartache. Depending on your beliefs, you may suggest your child have a conversation of sorts during prayer or their own quiet time with the deceased to share their thoughts and say goodbye.
To help children (and yourself) find closure, you might make up a little ceremony at home. For example, put a picture of the departed on the mantel with some flowers or light a candle in their memory. This type of goodbye can be more personal than a funeral. Later, you may ask if your child would like to visit the grave or help spread ashes.
Dealing with a personal death is never easy for us as adults. Remember that it can be a confusing time for children and help guide them through the process. I hope these tips from my experiences can help when it comes time for you to help your children process their grief. I'd also love for you to share your own thoughts and tips in the comments below to help other readers.