Disney and Mylan Team Up on New Allergy Website
Disney and pharmaceutical manufacturer Mylan have formed a partnership to promote awareness and solutions for allergy sufferers. The MyAllergyKingdom website features advice for those with severe allergies plus a host of recipes, activities, printables and more. The fruits of this venture can also be seen in the Disney World theme parks with many newly introduced food offerings and updated park maps and signage indicating locations with EpiPen and EpiPen Jr (epinephrine) Auto-Injectors. For more information about severe allergies and anaphylaxis, visit their website.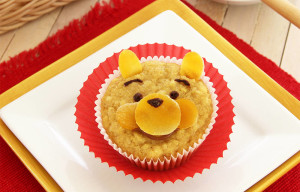 Mylan and Disney Publishing Worldwide are also collaborating on books for families living with severe allergies, including a children's storybook and a cookbook. There are already dozens of allergy friendly recipes posted on the MyAllergyKingdom website. You'll find everything from drinks and appetizers to meals and desserts.