After a morning spent wandering downtown Indianapolis, I stopped by a local VFW post to see what they had on display en route to my next destination. These displays are often nothing more than a surplus tank or howitzer canon that they were able to secure from the military. However, there are some that have a great story. At VFW Post 7119, near former Fort Benjamin Harrison, there is a Korean War era F-86 Sabre jet fighter that caught my eye. Much to my dismay, the former war machine was in rough shape.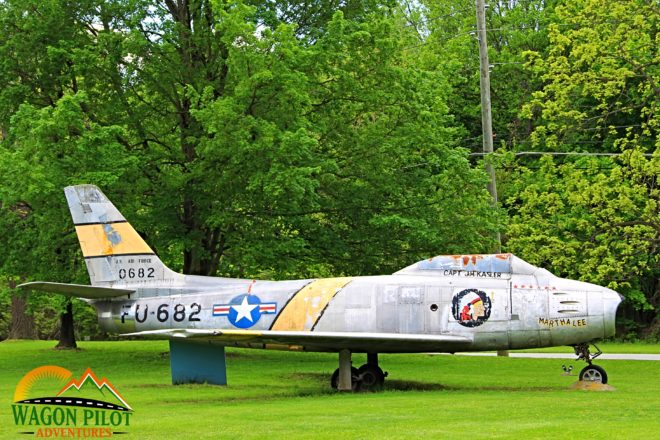 The VFW post dates back to 1954, almost as old as this fighter. Broken canopy glass and flaking paint; this F-86 had seen better years. It was painted with specific nose art, which peaked my interest. After taking several pictures and jotting down notes, I hopped on the internet to do some research that night in my hotel room. A few cups of coffee later I had pieced together some bits of history.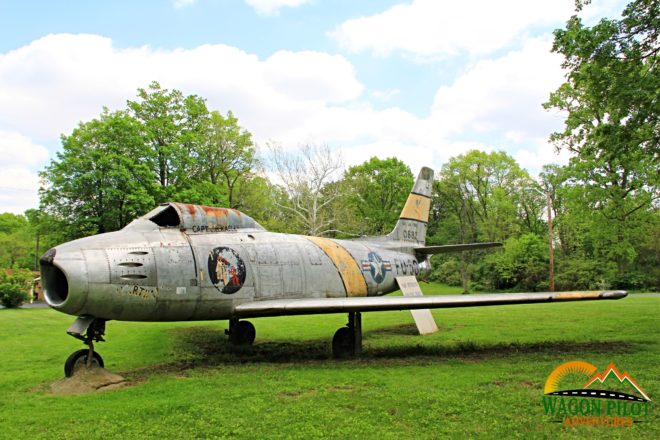 The aircraft on display is an -86-E-1-NA, serial number 50-632, though it is falsely marked as 50-682. The real 682 was shot down over Korea in 1951. 632 was at one time flown by Captain Robert Latshaw in the 4th Fighter Interceptor Wing (FIW). He shot down five MiGs between 1951 and 1952, making him the 14th American ace of the Korean War. It made sense, I found this paint scheme and nose art in a photo identifying him as the pilot. But there was something that didn't line up: the name on the canopy.
Captain R. H. Kasler. He too was a pilot in the 4th FIW. I couldn't find any photos linking him to this plane, but it is safe to assume he may have also flown it during the war. Kasler has an even more interesting story and a local lineage, so this is obviously a memorial to him.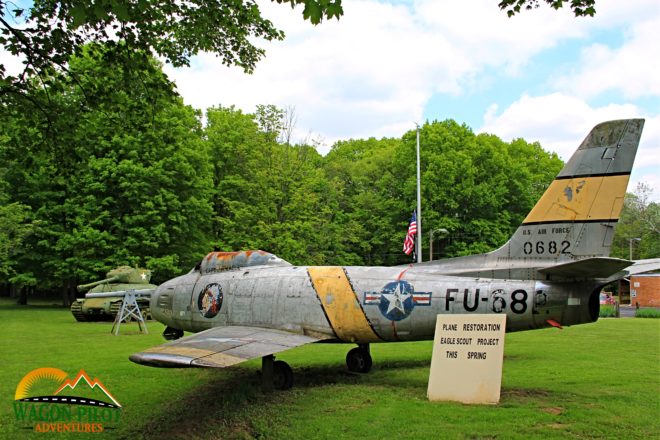 Robert Helms Kasler, from South Bend, Indiana, was a highly decorated Korean War ace and also flew F-105s in the Vietnam War. While flying cover for the search and rescue of a downed pilot, he was shot down and captured. He spent several years of unrelenting torture in North Vietnam, finally returning home in 1973. He is the only USAF member to receive three Air Force Cross medal.
The bit of good news about the old, dilapidated plane. A Boy Scout is taking planning on giving it a fresh paint job as an Eagle Scout service project. Hopefully I will get a chance to detour from a future Indiana road trip to see the results.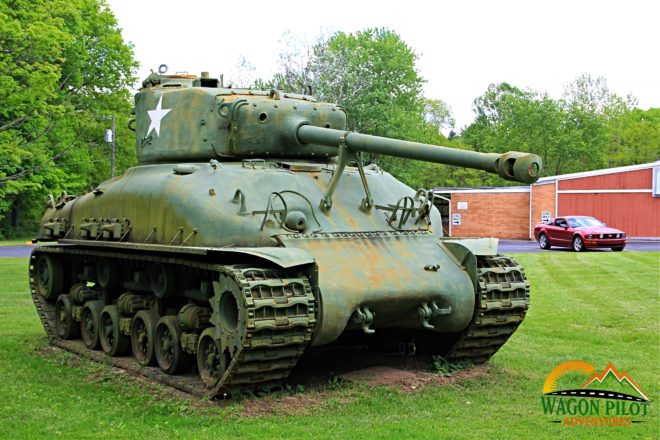 You can find this F-86 on display at the Fort Harrison VFW Post 7119 located at 6525 Lee Road, Indianapolis, IN 46236.