Cedar Point is surrounded by chain hotels catering to families after a long day at the theme park or intent on basking in the water parks. What alludes many visitors is the vibrant core of downtown Sandusky. A variety of fine dining, activities, and bars lines this Lake Erie harbor. The Hotel Kilbourne is the perfect home base for a grown up getaway in Sandusky, Ohio.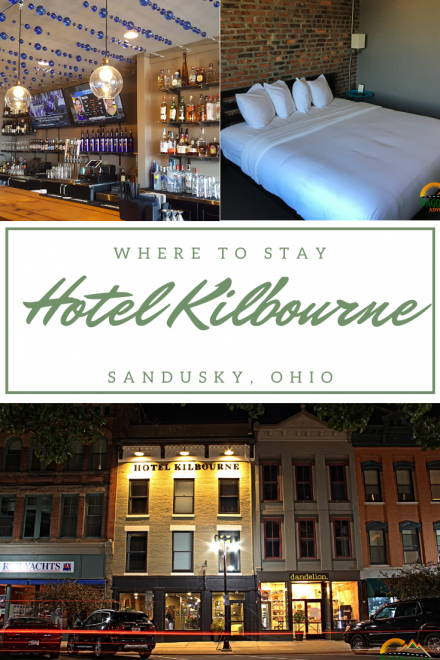 *Disclaimer: I was provided with a night's stay by the Hotel Kilbourne and Lake Erie Shores & Islands. As always, honest opinions are all mine.
Wood, metal, concrete, and old brick. The Kilbourne is a boutique hotel rooted in two centuries of Sandusky waterfront history. While not an historic hotel, the interior pays homage to the building's past with strategically exposed brick mixed in with otherwise modern fixtures. It is a pleasant combination of edgy and comfortable. You won't find kids running up and down the halls or a noisy pool here.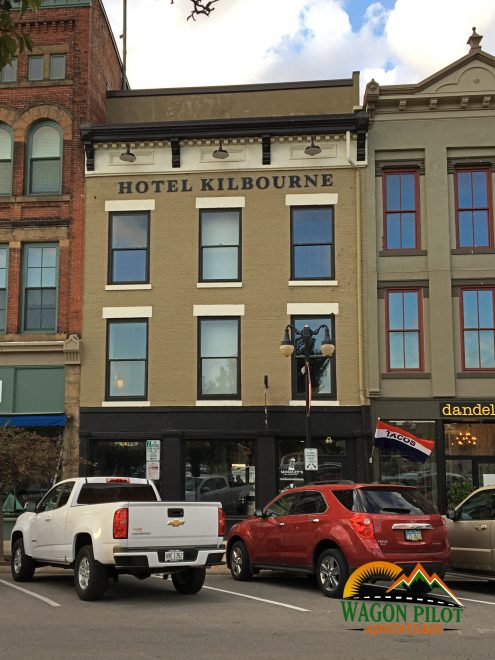 Location is everything and the Hotel Kilbourne has it all. The entrance faces central downtown Sandusky with most attractions within walking distance. There is also a bike rental rack across the street and free public parking. On the other side are excellent views of the harbor. The docks immediately behind the hotel are undergoing a major renovation to turn an old parking area into a public park in 2020. For several ideas on what to do and where to eat, read my suggestions here.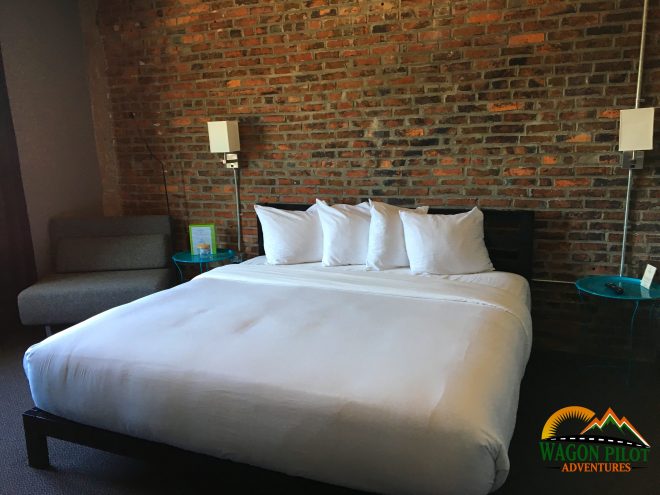 Hotel Kilbourne Rooms
The rooms at the Kilbourne feature a minimalist loft theme. Options include one or two king size beds with either city or lake views. The rooms are comparable in size to a standard chain hotel. There is also a larger loft on the top floor featuring a balcony with a view of downtown Sandusky. I appreciated the more modern style, as opposed to the typical Victorian Romantic theme often encountered in boutique hotels and B&Bs.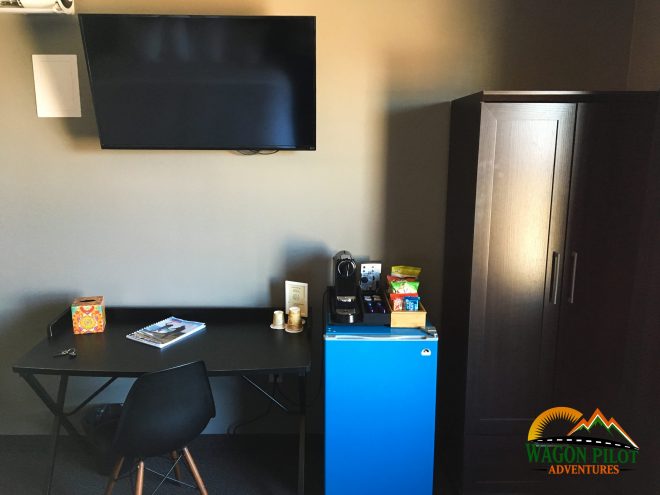 My room was a decent size and had a clear view of the harbor. The view will improve even more once the new park is completed. The bed was comfortable and I didn't notice any noise from the road below or the bar above. There was a jar of earplugs on the nightstand, though I'm not sure if that was solely for the construction across the street or if the rooftop bar gets a bit wild on summer weekends. The bathroom was spacious and had a large sink with plenty of room to unpack my toiletries. The shower was also large. Two people could easily get ready at the same time in the morning.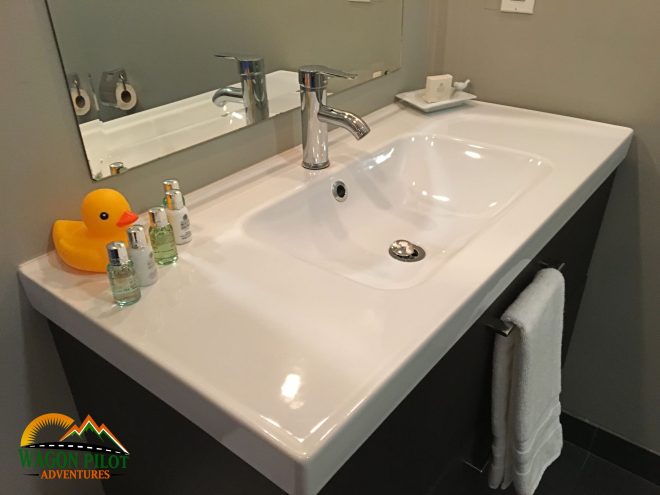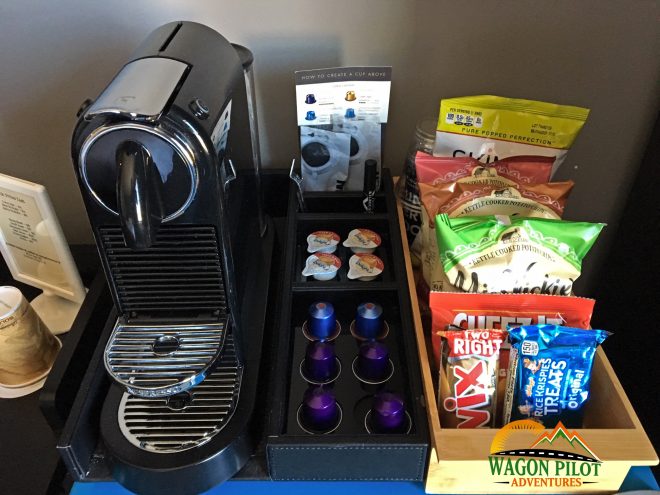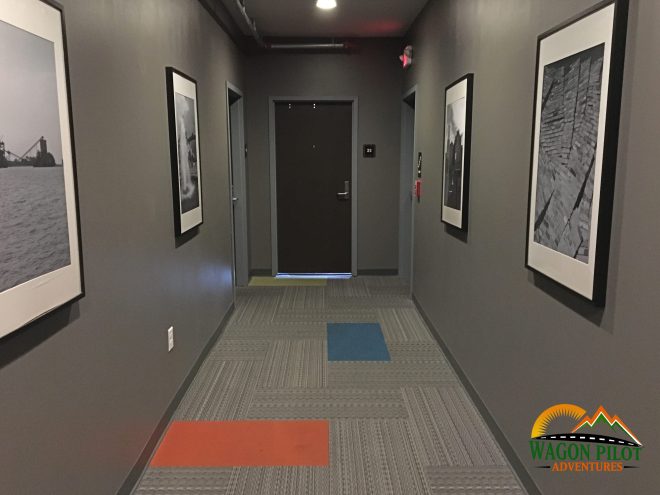 The rest of the room was very minimalist. While perfect for an active vacation, it's not a space where you'd consider lounging around. There is one chair next to the bed, plus a very basic desk. The Nespresso machine is a nice touch if you're a fan of strong coffee drinks. I enjoyed it for a pick me up in the evening, though could have used a regular cup of Joe in the morning without having to go to the lobby. There's a stocked mini fridge and snacks, though the high prices kept me from wanting to partake of anything. Not sure why I'd pay $8 for a can of craft beer when I could get a draft pint at their own bar for less. Overall, a great place to rest your head and refresh in the morning.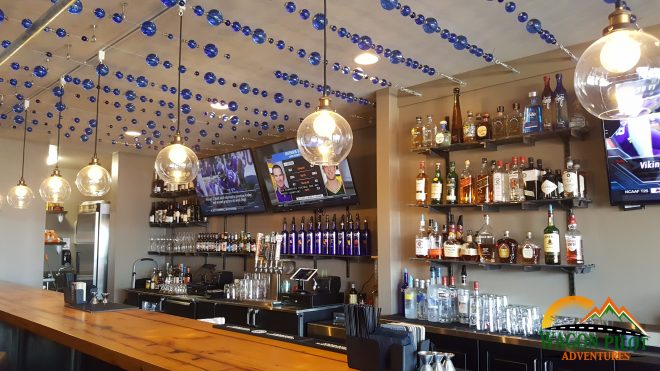 Hotel Kilbourne Amenities
What's better than a boutique hotel with it's own bar? How about two bars? Heck, how about we throw in a taco stand, too? Moseley's Public House forms the core of the Hotel Kilbourne's main floor for both guests and locals to belly up for a drink. In warmer months, there's a second rooftop bar overlooking Lake Erie. This view is going to be even better starting in 2020 as the docking area below is being transformed into a public park.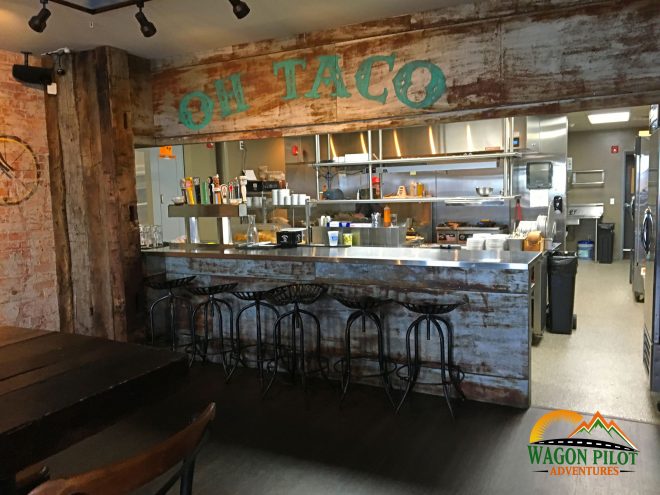 Oh Taco restaurant occupies the space next to Moseley's. It's a great little joint serving up standard Mexican fare with some added flair; goat cheese and honey guacamole is a must try. Luckily, I arrived on Tuesday for their taco specials and paired those with a cold draft.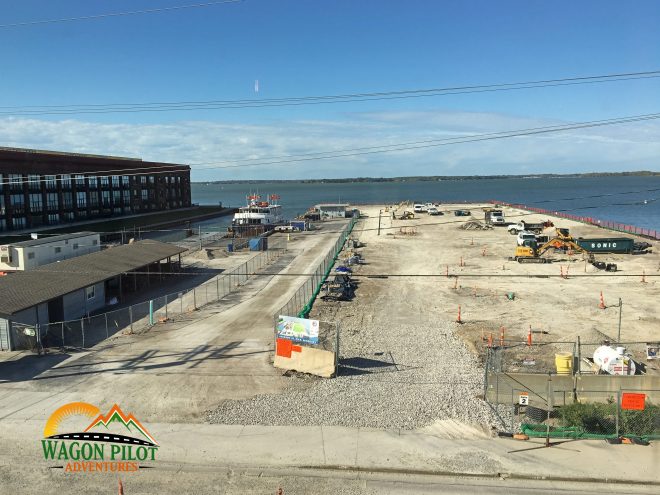 While the Kilbourne doesn't serve breakfast, a local dive a block over was recommended by multiple locals. The Port Sandusky Family Restaurant isn't much to look at, but the food was great. Classic breakfast dishes at affordable prices to stretch your vacation dollars.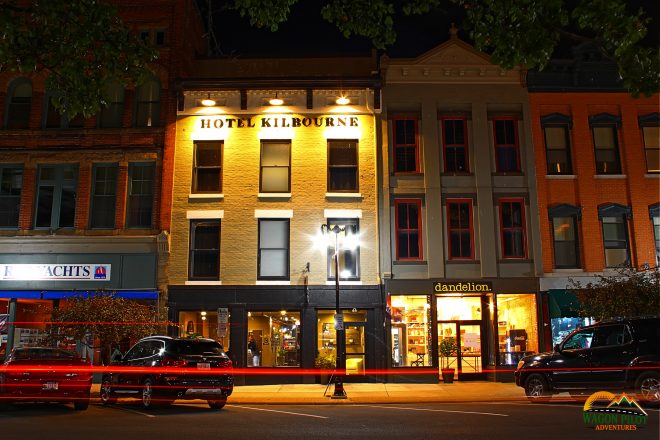 The Hotel Kilbourne is the essential starting point for planning an adults only getaway in downtown Sandusky, Ohio. Centrally located, it provides easy access to everything happening in town. The chic style, combined with the bars, makes for a perfect home base while on vacation. I enjoyed my stay and would definitely book a room next time I'm in Sandusky. For more information on the Hotel Kilbourne, visit their website. Looking for things to do and places to go in downtown Sandusky? Read up on my recommendations in this article.