Black Pine Animal Sanctuary caught my eye while putting together some travel plans in Northern Indiana last year. It's home to nearly 100 exotic animals who were raised in captivity and need a place to live out the rest of their lives. My daughter loves tigers, so I added time to hop off the highway on a family trip to Fort Wayne last month. We were headed to the Fort Wayne Children's Zoo, so I thought this would be a good opportunity to see how how different the sanctuary is from a traditional zoo.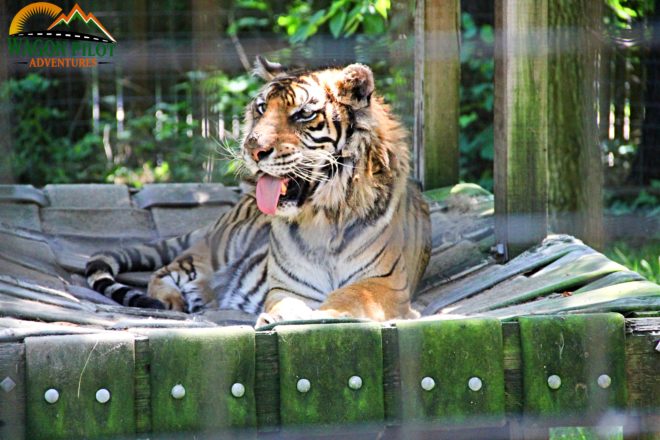 Mission: Black Pine is not a Zoo
The mission of the Black Pine Animal Sanctuary is to provide a home for animals who had been raised in captivity and would likely not survive if returned to the wild. They do not buy, sell, trade, or breed animals there. All of the residents have been rescued/surrendered from captivity or retired from the entertainment industry. At Black Pine, the animals have a permanent home to live out their lives in peace. It is relatively quiet there with only around 20,000 visitors per year, compared to over half a million at the Fort Wayne Zoo.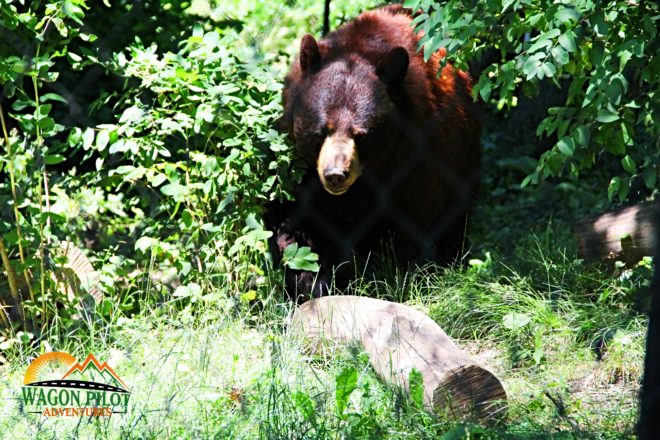 At Black Pine you'll find a diverse array of animals from over fifty species. Tigers, bears, exotic birds, various types of monkeys, and even a few farm animals. Most of the residents have large wooded areas to roam, while some live in buildings with outdoor fenced areas. The sanctuary covers less than 20 acres, so it is easy to walk around and see everything.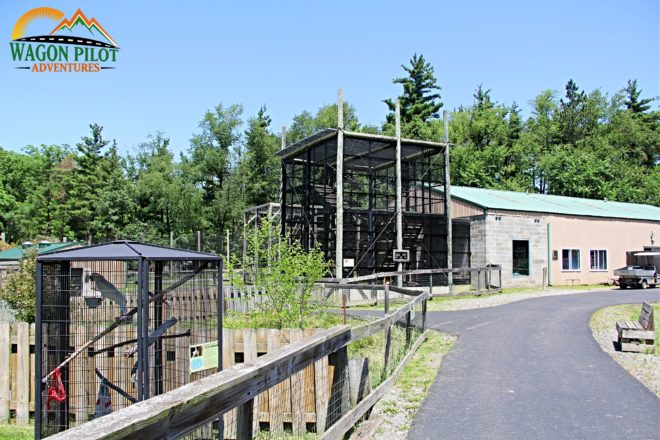 Touring the Black Pine Animal Sanctuary
Being a smaller facility, the Black Pine sanctuary can easily be toured in two hours. The habitats for some of the larger animals, such as the tigers and bears, are large and wooded. We arrived after noon on a hot summer day, which made it difficult to find the tigers napping in the shade. I'd highly recommend arriving earlier in the day when the animals are more likely to be moving about their enclosures.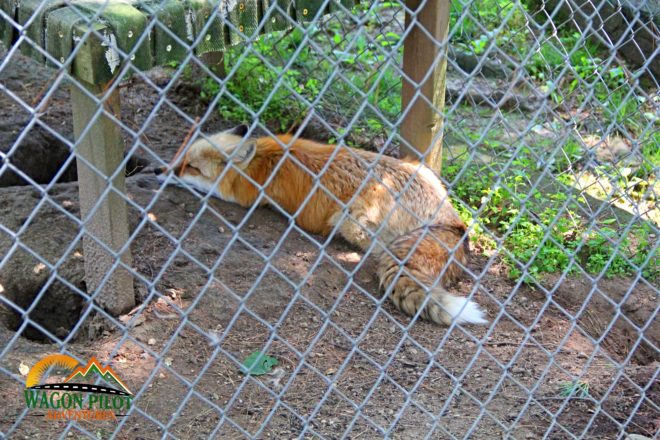 The pens for the smaller animals, such as wolves and foxes, provide good viewing opportunities even while the animals are napping. Some of the indoor animals, such as lizards and birds, also have outdoor enclosures to enjoy on warm, sunny days. Now, don't expect the same types of beautiful landscapes as a well-funded zoo. At Black Pine you'll find the structures are hand made and may appear a bit crude, but overall I noticed many of the habitats were larger than a regular zoo and the animals had different areas to move around. The focus is clearly on the well-being of the animals over looking pretty for visitors. We really enjoyed our visit and would like to do one of the guided or behind the scenes tours on our next visit.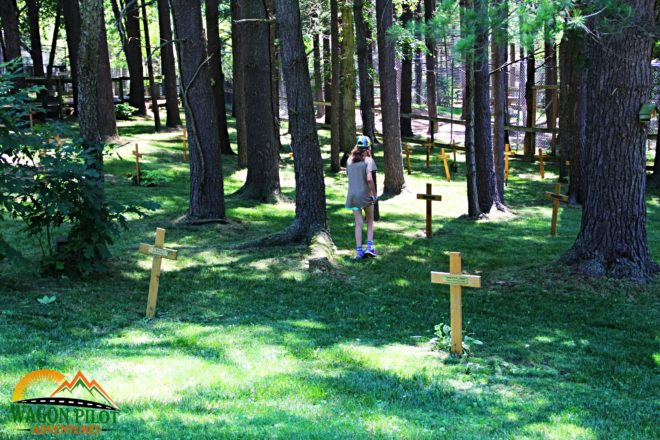 One unique feature we didn't expect to see was a small cemetery for the animals who had lived out their lives at the sanctuary. It's something you never really think about when visiting a zoo. It says to me that these animals are not just here for visitors, they are part of a family.
Black Pines Visitor Information
The Black Pine Animal Sanctuary is generally open every day during summer months, except for Wednesday. The hours are somewhat limited and you may need an appointment to visit in the off season. Admission is reasonable, ranging from, $10 to $14 per person. Annual memberships are also available.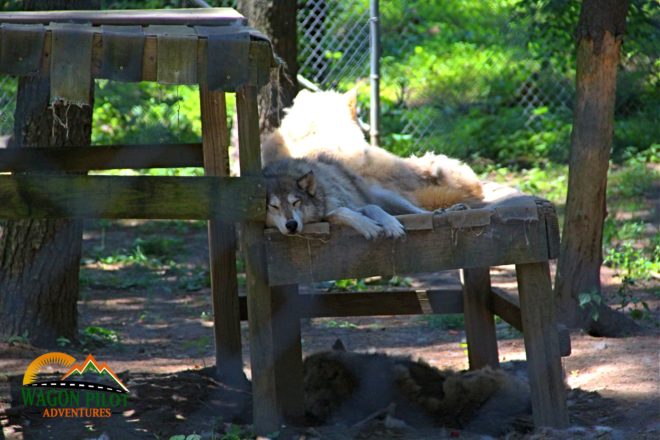 The gift shop is well stocked with a variety of plush toys and clothing. We ended up buying a few fun animal t-shirts as souvenirs. The staff members were very friendly and helpful during our visit and ready to answer questions about the facility. There are bathrooms within the sanctuary and a small picnic area. For more information and the latest schedule, visit the Black Pine Animal Sanctuary website. For your next animal encounter, here are 10 unique and fun things to do at the Fort Wayne Children's Zoo.