Whether it's summer or winter, these six Metro Detroit attractions will provide all day fun for your family. Get out of the house and explore, learn, and, most importantly, have fun. I've rounded up some of my favorite time tested places I continue to enjoy with my family year after year. These are places that offer seasonal changes and special events, so there is always something fresh to experience.
Greenfield Village
These are two of the most unique and amazing attractions in Metro Detroit. Greenfield Village is home to several important homes and buildings, such as Thomas Edison's labs and the Wright Brothers' home. Stroll around the beautiful grounds or take a Model T ride. The Village also includes a working farm, steam train depot, and artisan shops. Artisans craft objects from ceramic, glass, and tin right before your eyes. If you're interested, hand made objects are available for purchase in the gift shops. Though only open from early Spring through Christmas, the Greenfield Village hoists several special events, including Civil War encampments, 4th of July fireworks, plus Halloween and Christmas activities. For more information, you can find my article on Greenfield Village.
The Henry Ford Museum
If you're interested in American industry and life during the 20th century, the Henry Ford Museum is the place to be. Henry Ford recognized the success of his factories were both changing they way Americans worked and also drawing people from farm to city life. He began his massive museum collections as a way to showcase these changes and preserve the old ways. Here you will find everything from an extensive collection of farm equipment to a world class car and aircraft collection. This is a wonderful place to bring your kids and give them a sense of just how much life has changed over the past several decades. For more information, read my article on the Henry Ford Museum.
The Detroit Zoo
Love animals? Then head on over to the Detroit Zoo. Covering 125 acres, there are more than 2,000 animals to visit. Highlights include the new Polk Penguin building Amphibian Conservation Center. Our favorites are the aviary and butterfly house where you can stroll right through with the animals. The Australian Outback also gets you into the habitat with the kangaroos. Zookeeper talks are scheduled each day and during Spring through Fall visitors can purchase tickets to feed the giraffes by hand. For more information on tickets and hours, visit the Detroit Zoo's website.
Cranbrook Institute of Science
Want to learn about how the world and universe works? Check out the amazing displays at the Cranbrook Institute of Science. The museum's permanent exhibits include rooms dedicated to geology, anthropology, astronomy. There are dinosaur fossils and even a woolly mammoth for an up close look at past residents of Michigan. The gem and mineral room has fascinating displays and there are plenty of hands on activities for kids. Be sure to check out of the planetarium shows and bat exhibit while you're there. For more information on hours and the current special exhibits, visit Cranbrook's website.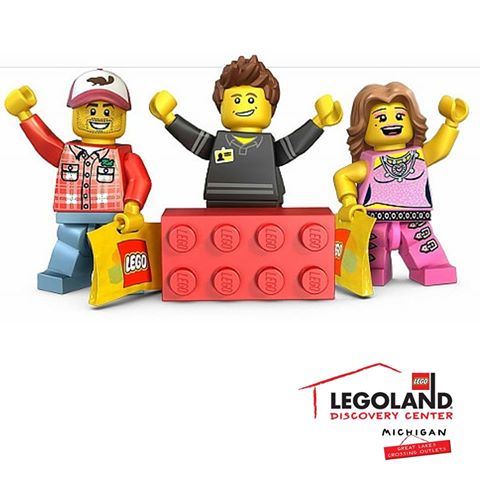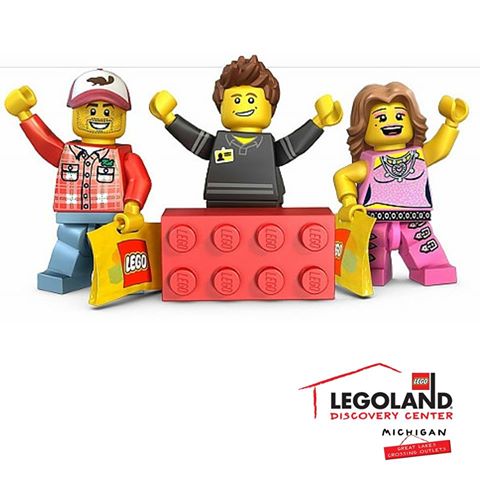 Legoland Discovery Center
Legoland is the perfect place to keep your kids active and engaged on a rainy or cold day. There are several LEGO play areas where they can build and race cars, stack towers on an earthquake shaker, or let imaginations run free. Legoland includes two rides; a swing spinner and an interactive adventure. There is also a 4D theater which features LEGO themed movies. A lunch counter is available for longer visits. Package deals are available for visiting LegoLand and Sea Life Aquarium.  For more information, visit Legoland Michigan's website.
Sea Life Aquarium
Even with the Belle Isle Aquarium restored to its former glory, Detroit has long lacked the type of large aquarium you find in most cities. Sea Life has filled that gap. Located in the Great lakes Crossing mall, it hosts an amazing amount of aquatic life. There are over 250 species living in 12 interactive exhibits. Throughout the day visitors can participate in the touch tank or listen to lectures and watch feedings. There is even an underwater tunnel where you can get up close and personal with sharks. Package deals are available for visiting LegoLand and Sea Life. For more information, read my article on the SeaLife Aquarium.
Looking for more to keep you and your kids busy? Check out my list of 12 amazing activities in Downtown Detroit and find out how to save some cash on attractions with The D Pass and Michigan Activity Pass.
Save