Stony Creek Metropark will debut a zip line and treetop adventure area in mid-April. This new attraction will be run by Go Ape!, a company with similar tours ranging from Texas to the East Coast. The attraction will include an obstacle course through the tree canopy with challenging bridge crossing,  zip lines and Tarzan rope swings. Guests will first get a half hour safety briefing and set up with gear, then head off for an adventure lasting around two hours. Safety instructors will be on hand to supervise and water stations located throughout.  The zipline adventure is located at the Southdale area on the east side of the lake.
Stony Creek will also be revamping the east boat launch and increasing the parking area to over 300 spots. A new restaurant and bike repair service building will current snack shop. The project was approved this month and a time frame has not been announced yet for construction.
Here are a few tips. Check the Stony Creek Metroparks website for more details.
Fun Facts
Highest Platform: 50 Feet
Longest Crossing: 71 Feet
Longest Zip-line: 609 Feet
Total Length: 2970 Feet
Pricing
Baboon (ages 10-15): $38
Orangutan (ages 16-17): $58
Gorilla (18+): $58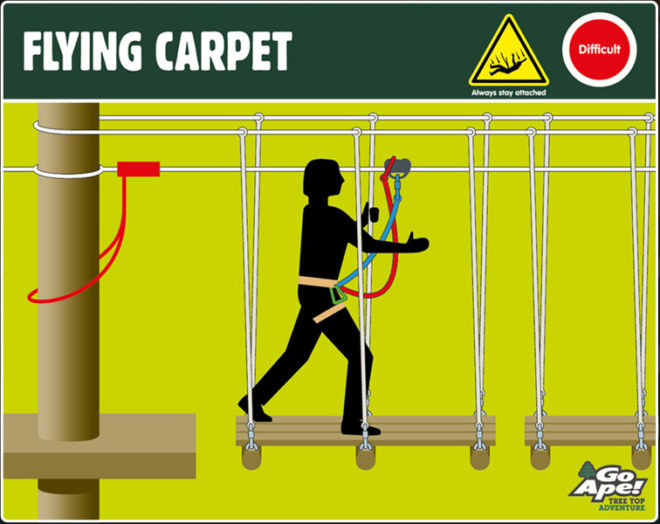 Restrictions
Minimum Age: 10 years
Minimum Height: 4 Feet 7 Inches (55 Inches)
Maximum Weight: 285 Pounds
*One participating adult (18+) is required to supervise up to two 10-15 year olds. Participating adults may not supervise from the ground. *** 16 and 17 year olds do not require a participating adult. They require a waiver signed by either their legal guardian or an adult (18+) who has obtained permission from their legal guardian.
Save