After a tour of the Levi Coffin House, known as the Grand Central Station of the Underground Railroad, my guide from the Richmond CVB took me to an old cemetery down the street to see the grave of former slave William Bush. Bush is integral to the Coffin house for two reasons. Firstly, he was supposedly shipped there in a packing crate to escape slavery in the South. Secondly, he made Newport, today's Fountain City, his home. His great-great-granddaughter now works as a tour guide at the museum.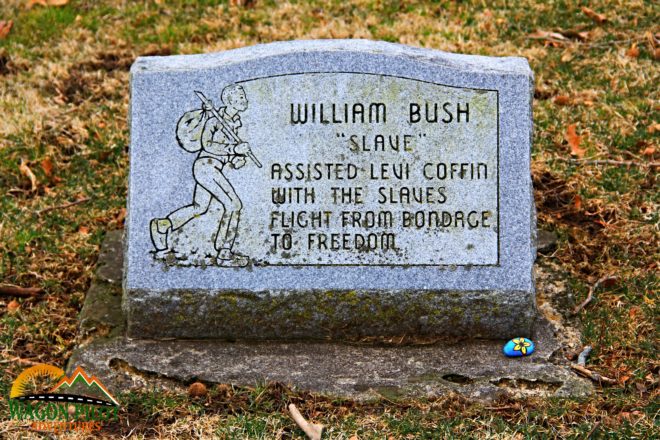 After paying our respects at Bush's grave, I spent a few minutes looking at other grave markers in the area. One particularly old stone stood out to me and I took a picture of the military style marker. After enhancing the image a bit at home to make it readable, I was surprised to discover it belonged to a former 55th Massachusetts Colored Infantry soldier from the Civil War. If that sounds familiar, you may recall the 54th Massachusetts in the movie 1980s movie Glory.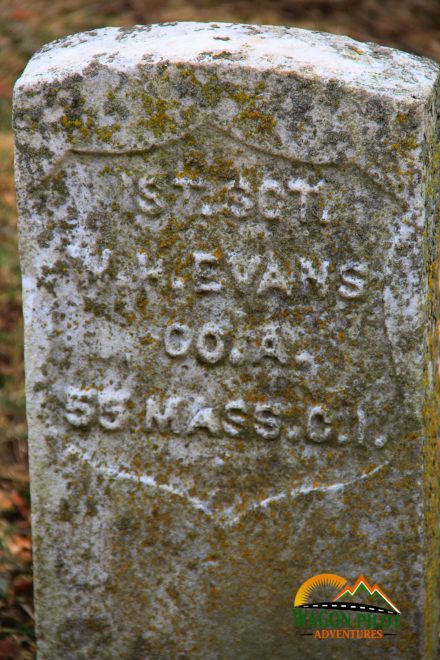 Read my article about the Levi and Catherine Coffin House here.
I immediately sat down to do some Internet sleuthing and came up with some service records. William H. Evans was born and raised in Wayne County, Indiana. He was 23 years old when he enlisted on May 13th, 1863; which would set his birth year around 1840. This would place him as being born during the time Levi and Catherine Coffin were helping runaway slaves, which could possibly connect him to their efforts.
After enlistment, Private Evans would have been involved in some operations across the South, eventually ending up outside of Charleston, South Carolina. The 55th was entrenched on Morris Island with a short stint in Florida for a failed attack near Jacksonville. William was wounded by a ball of canister shot to the leg July 2nd, 1864 during the attack on Confederate Fort Lamar on James Island. Ironically, I was at that same location for a dolphin watching excursion only a week after seeing his grave in Indiana.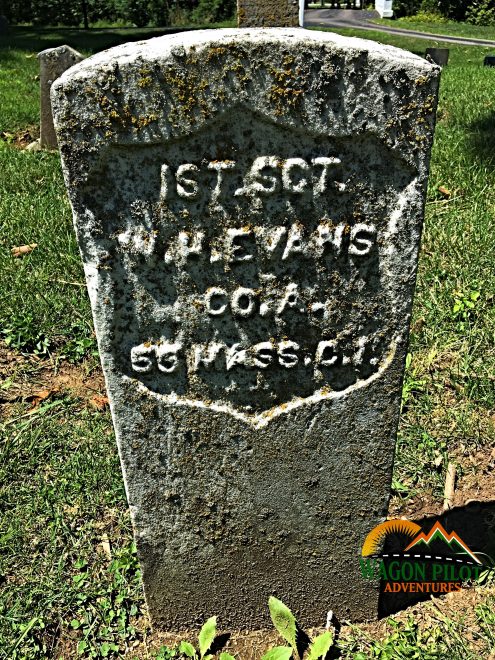 William Evans was discharged at the rank of First Sergeant on July 16th, 1865. It appears he returned to the Fountain City area. I visited the Levi Coffin house and the local cemetery while in the area this past summer. The museum staff found records of a home in town registered to a William Evans and a marriage record, both of which fit within reasonable dates. Upon visiting his grave for a better picture, I discovered a marker for "Elizabeth Evans, wife of William Evans," right behind his. Looks like I have some more digging to do through the records!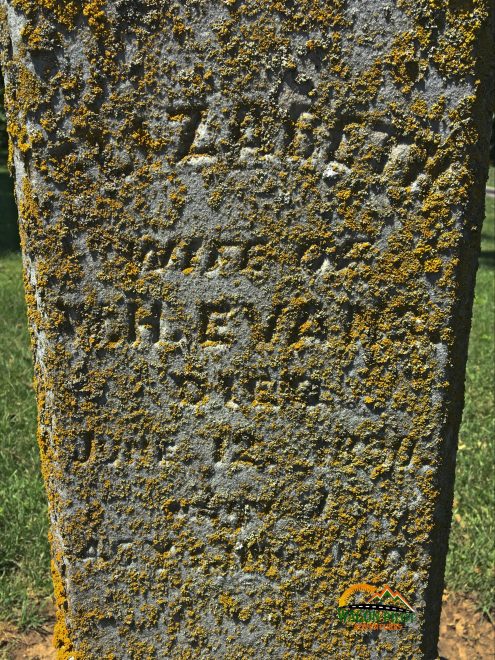 I explored another bit of little-known Midwest Civil War history at the Confederate cemetery on Johnson's Island in Lake Erie. Read about it here.