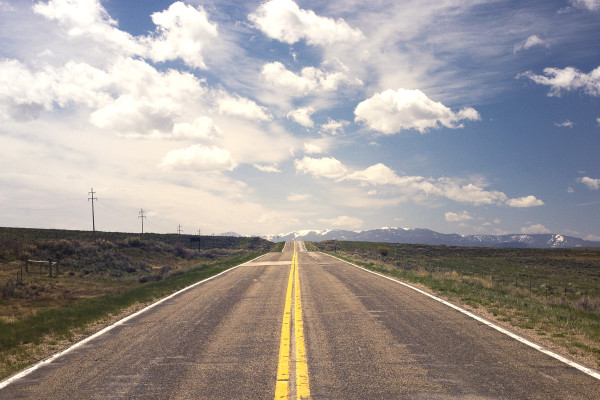 Every year thousands upon thousands of vacationers flock from the Northeast and Midwest to Walt Disney World and other Orlando attractions. This continuous mass migration encompasses everything from snowbirds seeking to escape the harsh winter weather, holiday travelers, and summer vacations when the kids are out of school. A few take a train, many take a plane, but today we're going to talk about the Great Florida Road Trip. We may have ditched the golden age of quirky roadside attractions and cheap motels in favor of quick air travel, but there are still several reasons to load up the car and hit the open road. First off, why would you want to spend a day or two driving to Florida?
Here are just a few of the reasons a long road trip could be in your future:
You're planning an extended vacation
You like to bring a lot of 'stuff' and baggage fees are insane
Hauling a whole family costs the same as a single airline ticket
There's a lot to do along the way
An extended vacation, say two weeks or more, gives you the option of taking in multiple destinations on the way to or from Florida. For example, New Englanders can visit our Nation's Capital or stroll along the historic streets of Charleston and Savannah. Midwesterners like myself can wander off the beaten path for a stop in Pigeon Forge/Gatlinburg or the Atlanta Aquarium to name just a few. These little side trips add to the overall experience of the vacation and it becomes more of an adventure whether you're hitting the road with a friend or spending time with the whole family. For snowbirds, who may have just spent a few months in Orlando, the journey between 'homes' becomes the vacation.
And what about all our stuff? While I have some friends who like to travel commando style and can cram a whole week worth of clothes into a carry-on bag, most of us travel a bit heavier. If you're comparing prices between flying and driving, watch those baggage fees! Airlines set weight limits for each bag that can come with stiff penalties and some, like Delta, flat out charge for each piece of non-carry on luggage. If you have young children in the group, or are staying for more than a week, the convenience of shoving everything into your own car makes a huge difference. When our daughter was younger it was much easier to load up the Flex with diapers, the stroller, extra clothes, etc. and have the option to travel at our own pace to Disney World. Sometimes it was a straight through 18 hour drive and other times split into two days. Many of us know all too well the joys of sitting in a cramped airplane seat trying to keep a fussy child occupied. As an added bonus, you can pack/buy food for the vacation and not have to worry about if that $200 Goofy is going to survive baggage handling.
When it comes down to price driving usually makes the best sense from a purely budget perspective. If more than two people are traveling the cost to fly quickly skyrockets when you're dropping $250 – $300 per seat plus baggage. On the road trip the major costs are gas, food, and possibly an overnight in a hotel. Round trip in my car to Disney World can be had for under $500, while flying 3 of us is $900 at the low end. Of course, time is money too and it takes a lot of time on the road to get to Florida. Spending two days on the road for a five day vacation doesn't add up too well. Besides, avoiding the mind numbing flat stretches in Ohio and Georgia is definitely worth something.
Aside from crunching numbers and balancing convenience with speed, the road trip is an adventure. We spend so much time rushing around getting from point A to point B and back again. A vacation needs to be something more than rushing to the destination, cramming in everything we can, then rushing back home. I feel road trips are an essential part of our lives in this age where we rarely have the time to wander in even our local areas. It certainly isn't always the best route, but make a point to get in at least one road trip and take the time to explore off the beaten path to see what's out there.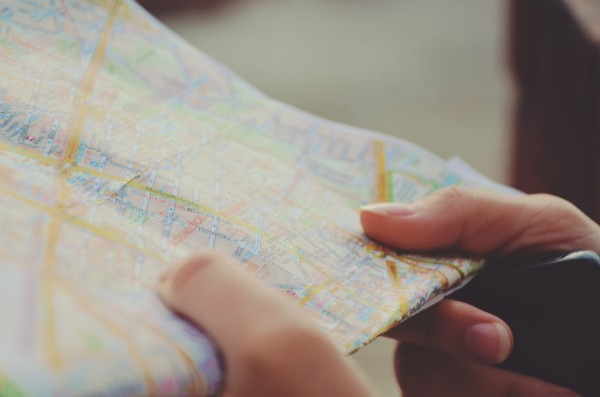 Speaking of cruising the highways and exploring off the beaten path, there are two books I highly recommend which cover both of these topics.
Along Interstate-75
by Dave Hunter. This is an invaluable resource for knowing exactly where to find everything along the I-75 corridor from Detroit all the way to Orlando. It's chock full of useful info on traffic, major construction projects, and where to find the next rest area as well as historical tidbits and side trips along the way. It's an entertaining read to keep the navigator occupied. He also has a companion volume dedicated to the Florida highways. If you're coming down the East Coast, be sure to pick up
Drive I-95: Exit by Exit Maps, History, and Trivia
by Stan Posner and Sandra Phillips-Posner. Both series are updated on a regular basis to keep information current.